Sports
Erik ten Hag must provide stability at Manchester United, analogous to arch-enemy Liverpool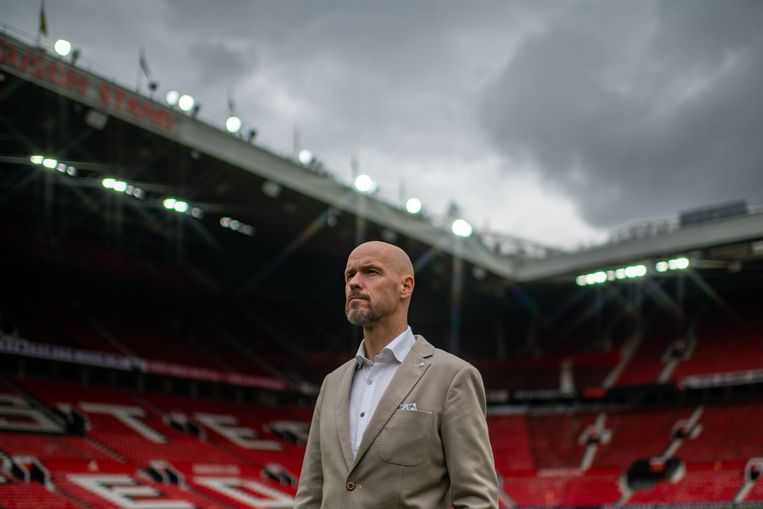 Returning as a superpower, after a merciless fall from the top. That is Erik ten Hag's mission at Manchester United. It's just not yet Mission: Impossible, but it won't be easy. In the nine years since the retirement of the legendary Sir Alex Ferguson, the club has already worn out seven managers, including greats such as Louis van Gaal and Jose Mourinho.
Yet there is a blueprint for Ten Hag for this enormous job. After all, Manchester United's arch-rival Liverpool has climbed out of a deeper valley, and now belongs to the elite of top football. Liverpool's comeback rests on three pillars.
Smart recruitment

In the past nine championship-less seasons, Manchester United spent 1.35 billion – right, billion – euros on transfer fees. A staggering fact, especially given the fact that the club finished 35 points behind former smaller brother Manchester City last season.
The huge spending pattern is mainly the result of almost yearly changes of course at Manchester United. A new season almost every time brings a new coach, which in turn requires new players, as last season's squad proved insufficient to keep the job of its predecessor. This cycle of combating symptoms produces an incomprehensible selection: it has not been clear to outsiders for some time whether Manchester United is focusing on rejuvenation or experience, on brawler or refined positional play, on superstars or the collective.
The contrast with Liverpool could hardly be greater. Since the then loss-making club was bought by the American consortium Fenway Sports Group in 2010, the club's strategy has been completely transparent. The collection of American investors – including Liverpool's current owner John Henry and NBA superstar LeBron James – own the Boston Red Sox baseball team in their home countries, and took the wisdom of Major League Baseball to England. From 2010, Liverpool became one of the first major European football clubs where the use of data became the guiding principle in the scouting process.
Using statistical analysis, Liverpool have consistently found players undervalued in the overheated transfer market. The vanguard of recent years is the best example of this. Roberto Firmino (from Hoffenheim), Mohamed Salah (AS Roma) and Sadio Mané (Southampton) have excelled every season among European sub-toppers. In their mid-twenties, they were experienced enough to have a track record, but young enough to have their peak peak years ahead of them. The three attackers had to cost a lot (about 40 million per player), but the underlying data of their game showed that they performed similarly to a player that would have cost 70 to 90 million euros at the time.
As a pioneer in the data field, Liverpool used a fairly literal Moneyball strategy: deal after deal, the club paid slightly lower amounts than you usually have to cough up for comparable players. Manchester United were regularly forced to make an overpaid rush purchase in the final week of the transfer window.
Stylish top trainer

But the most important asset that Liverpool brought in during its rebuilding was, of course, Jürgen Klopp. "I want my teams to adopt a style of play where it's natural for the home crowd to join in the excitement," Klopp said during his final round of applications.
And so it happened. Since its arrival in 2015, it has been fast, faster, fastest on Anfield Road. Liverpool play in a recognizable style, where the team collectively and continuously puts pressure on the opponent. "The pressing is our most important playmaker. We also want to be able to dominate games at times when we don't have the ball ourselves," Klopp once summed up his playing style.
It has been a long time since Manchester United played recognizably. Given that Ten Hag's first three reinforcements – Lisandro Martínez (Ajax), Tyrell Malacia (Feyenoord) and Christian Eriksen (ex-Ajax) – all have an Eredivisie past, he does not seem to want to deviate too much from his Amsterdam playing style.
But even with Klopp's 'rock 'n' roll football', it took a while for his team to master the new principles of the game. Manchester United must now prove that it is also capable of patience with Ten Hag, unlike the recent past.
Continuity

Because endurance has turned out to be Liverpool's secret weapon. Klopp and his associates are not only thinking about the current season, but also about the years after. The latest transfers prove that.
Where left winger Mané (now Bayern Munich) was in the process of leaving, looked the best for striker Firmino and right winger Salah was involved in a lengthy contract extension negotiation, Liverpool built a new star vanguard in the shadow of this trio. The Diogo Jota (25, Wolverhampton) who was recruited in 2020 gradually started to play in the starting line-up last season, recent winter signing Luis Díaz (25, Porto) was a hit from day one and from now on Darwin Núnez (23, Benfica) has to take care of the goals .
If Manchester United also gets to the point where it can deal with the present and the future at the same time, Ten Hag will have succeeded in what seven predecessors failed: bringing stability to Old Trafford.
Erik ten Hag must provide stability at Manchester United, analogous to arch-enemy Liverpool
Source link Erik ten Hag must provide stability at Manchester United, analogous to arch-enemy Liverpool