Sports
Eriksen has reported via group chat, discussion about broadcasting images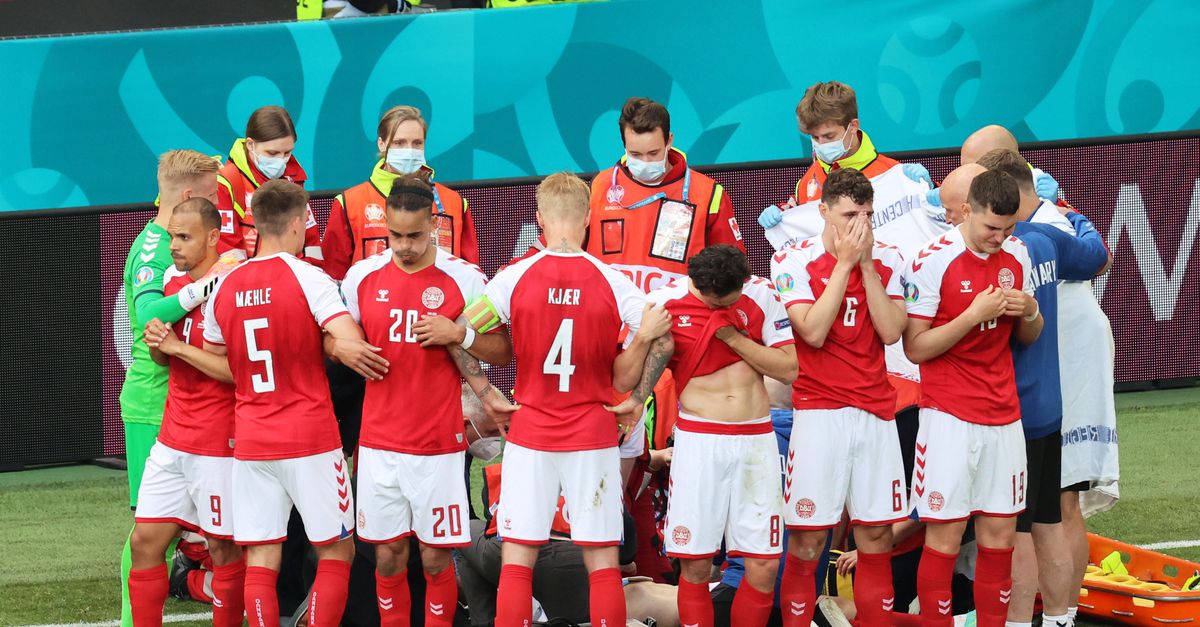 Danish footballer Christian Eriksen has reported himself in the group chat of his Milan club Internazionale hours after he collapsed during the European Championship match against Finland. The chairman of the club Giuseppe Marotta said this to Sky Sport on Sunday. "He has reassured the team and said he will return soon," said Marotta. The Danish Football Association DBU also has Eriksen spoken on sunday and says it's stable.
Meanwhile, sports cardiologist Sanjay Sharma has told the British The Mail on Sunday let it be known that Eriksen has no history of heart problems. Sharma tested the heart of the 29-year-old footballer for all kinds of diseases from 2013 to 2019. Based on the images from Saturday evening, he suspects that Eriksen went into cardiac arrest during the game as a result of a wrong heart rhythm.
Eriksen suddenly fell down just before half-time during the European Championship match. The former Ajax player was then resuscitated for minutes and then transferred to hospital. The game was stopped for an hour and 45 minutes and was resumed around 8.30 pm. The Danish team has canceled all training sessions and media appearances for Sunday.
Read also this article about Dutch research into acute heart problems in top athletes

Image choices
In recent hours, a discussion has arisen about the extent to which wrong choices have been made when broadcasting the images of the accident. Eriksen could be seen falling down, and the resuscitation was also briefly shown. That was it, partly because teammates were standing around the football player and also because at a certain moment they switched to other images. Critics say less should have been shown.
The French director behind the broadcast, Jean-Jacques Amsellem, told the French L'Equipe not to believe that he made wrong choices. "There is no manual for this," he said. "We did indeed show the fall, but I then instructed my teams not to image the CPR from close range."
In some countries, the broadcast was discontinued, such as in the United Kingdom. Nevertheless, the BBC last night apologized "to anyone who was upset by the images we broadcast". In the Netherlands, the NOS continued the broadcast.
This article is also part of our live blog: On the third day of play it is the turn of the Dutch national team



Eriksen has reported via group chat, discussion about broadcasting images
Source link Eriksen has reported via group chat, discussion about broadcasting images