Sports
Even after a nice hat-trick, Archil Arveladze continued to look into the world with sad eyes | NAC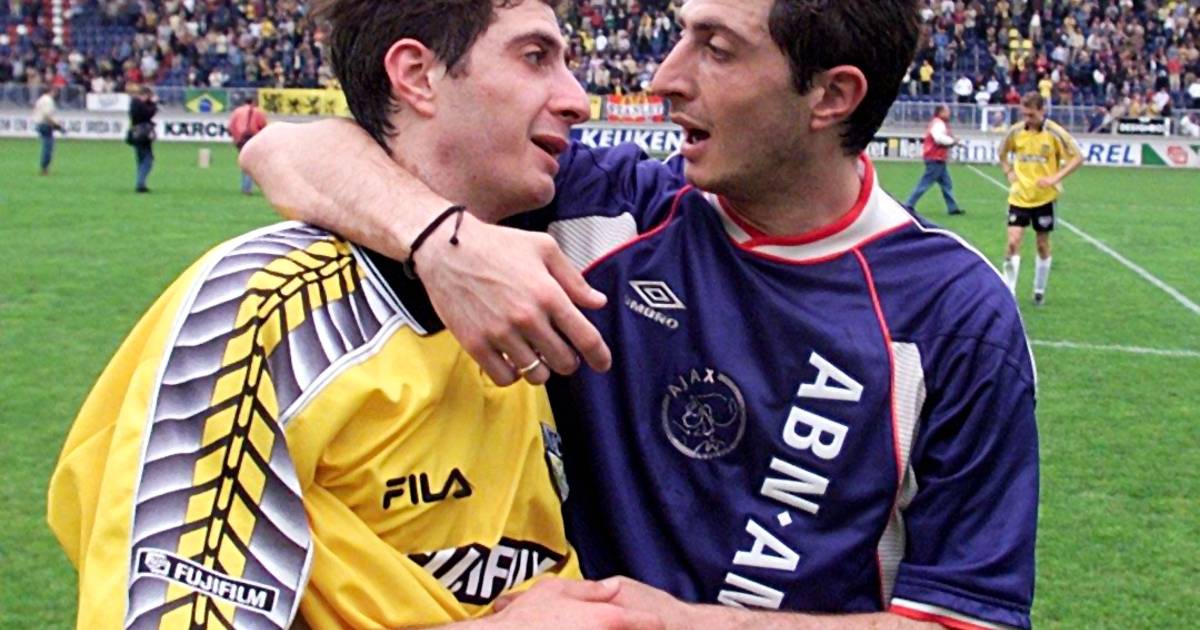 In the spring of 1999, Archil Arveladze's eyes continued to look sad even after a hat-trick. Because the ball artist from Georgia, beloved by the fans, could not avert relegation to the first division at NAC.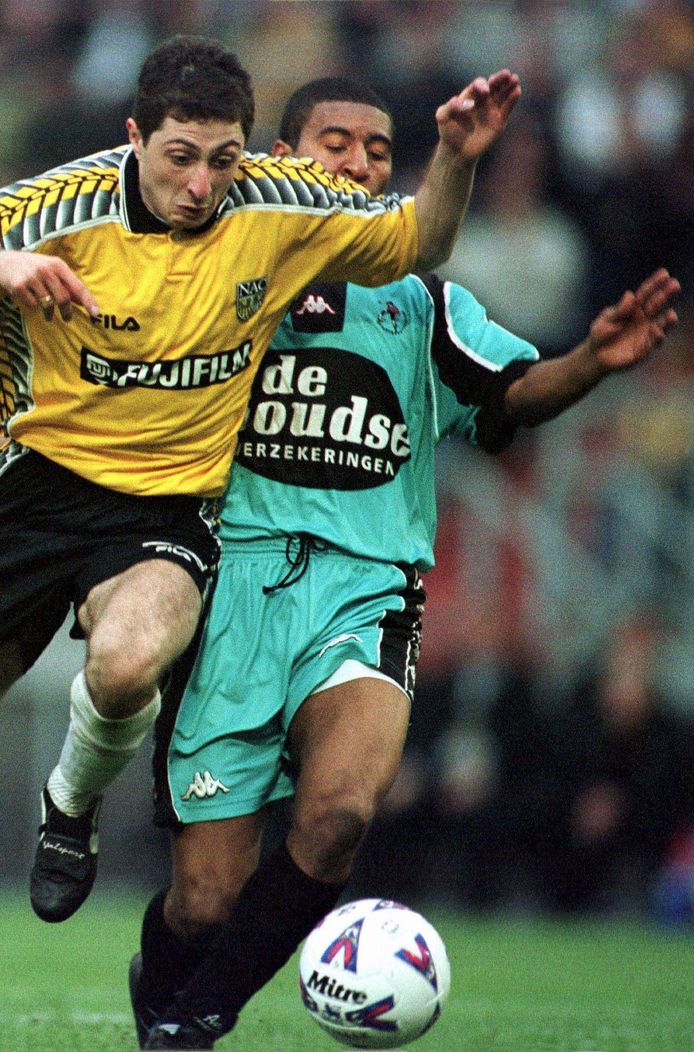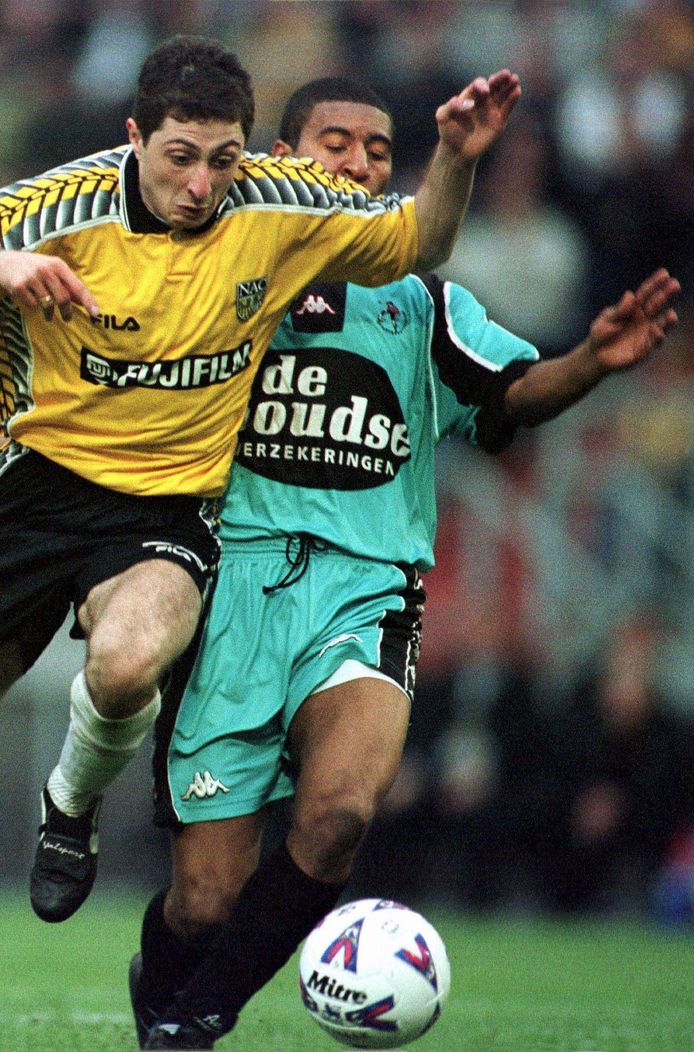 It was not that Archil Arveladze had to fight the relegation with a bunch of losers in the month of May. John Karelse on goal, Peter Bosz, Erwin van de Looi and Nebosja Gudelj in the back, Alfred Schreuder and John Feskens in midfield and Earnest Stewarts in the front, they were men with whom Arveladze might as well have made a bid for a European ticket.
It turned out differently. Not only because the contribution of the derailed Glenn Helder was limited to three raid turns. As is often the case, the trainer in particular suffered. First Herbert Neumann was put aside. Subsequently, his successor Ronald Spelbos left, so that in the end Kees Zwamborn from Zeeland had to save the furniture.
Meanwhile, Archil Arveladze began to look sadder. In the summer of 1997 he came to the Netherlands at the age of 24 with twin brother Shota. Until then, the two had always played together. First in its own country at Dinamo Tblisi and then in neighboring Turkey at Trabzonspor. Ajax only wanted Shota. In the hope that the brothers did not want to be separated too far from each other, this offered NAC the opportunity to incorporate 'Artsjie'.
While Shota caused a furore at Ajax, Breda immediately embraced his brother lovingly. The fans walked away with the brilliant ball artist. Also because he was so cuddly. Adoration that was cherished in embarrassment. Sometimes he even threw his football shorts towards the swirling grandstand from madness during the lap of honor and left the field dressed in just his briefs.
Doll wall
The second year was a lot more difficult. You saw it hurt Arveladze. Especially because he wanted to offer the fans, the club and himself so much more. After a rainy training session, he once stood on his own for an hour, taking free kicks on the practice field next to the stadium. No goalkeeper on goal. Only a doll wall as an opponent. Kick five balls. Pick up five balls. Every time again. Sometimes it took forever for one to hit the target. But Achil did not give up.
At the beginning of 1999 things didn't go well with Shota either. "That's always the case with us," Archil sighed. If one person has pain in his left toe, the other has it too. They called each other twenty times a day to get confirmation of their own feelings.
Halfway through May, after-competition and relegation were getting closer. On a beautiful Saturday evening, Archil fired three in against direct competitor Sparta. One even more beautiful than the other. NAC won 5-0, but Archil's eyes remained sad. Alfred Schreuder should have helped him raise his arms after one of the hits. "We should have won 1-0 five times in recent months," he grumbled softly. Even for his wife, life is now heavily assured the Georgian. 'Because she has to live with me'. The thought of a possible relegation certainly did not make him happy.
Two weeks later his world completely collapses when eventually the Ajax of his brother Shota NAC gives the last push towards that first division. Shota comforts his inconsolable brother and suffers with him. As always.
Knee injury
The following year, NAC quickly returned to the premier league thanks to 21 hits from Arveladze. Archil was left with a big transfer to FC Köln. A knee injury ended his career there. The blame for that detested German football, in which running is more important than subtle magic with the ball.
In recent years, Shota has often been the head coach somewhere and Archil his assistant. Such as with Pakhtakor Tashkent, where Shota resigned at the end of last year.
In the meantime, Shota and Archil are two well-known Georgians in their own country, who are welcome guests in various television programs because of their humor. In fact, Archil is so beloved that rumor is circulating in Tblisi that he is running for mayor of the city. Archil contradicts this emphatically, but especially with a lot of humor. The sadness has long since disappeared from his eyes.
Free unlimited access to Showbytes? Which can!
Log in or create an account and don't miss out on the stars.

Yes, I want unlimited access for free
Even after a nice hat-trick, Archil Arveladze continued to look into the world with sad eyes | NAC
Source link Even after a nice hat-trick, Archil Arveladze continued to look into the world with sad eyes | NAC