Netherlands
Expert after Bart De Pauw's surprising statement: 'Sometimes people do not realize that they have autism'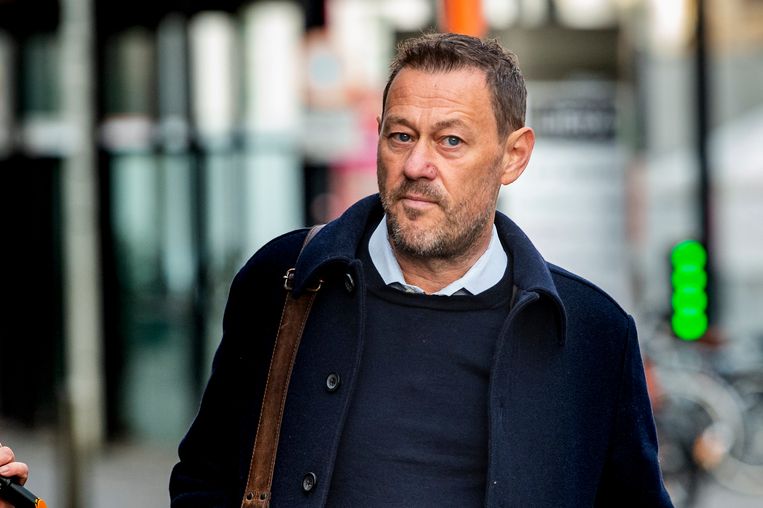 During the closing moments of his trial, TV maker Bart De Pauw cited an autism spectrum disorder as a possible explanation for his behaviour. 'Sometimes the disorder remains hidden for years,' says expert Bernice De Vos.
"If Lize Feryn messages me and I whine and she moans back, I don't realize she doesn't like it." On Thursday evening Bart De Pauw told the court that after the allegations for transgressive behavior he entered therapy and that he may have been diagnosed with an autism spectrum disorder (ASD). This is a developmental disorder in which people process stimuli from their environment differently than most others.
Bernice De Vos, who coordinates an organization with Autinoma that supervises people with autism, says that the disorder involves problems in two domains. On the one hand, people with ASD have difficulty with social communication, and on the other hand, they have difficulty with change.
"I've been wondering in recent days whether De Pauw would not have ASD," says De Vos. Of course she cannot make statements about his medical data and wants to remain cautious in her judgement, but she notes that in her center she often sees people with autism who attack people in a similar way without realizing it. "These are exceptions, in my practice I only receive people who have problems."
According to De Vos, it is difficult for people with autism to form a picture of what is going on in other people and how their actions are interpreted. She does state that there is no one-to-one relationship between the lack of insight that De Pauw is accused of and his autism spectrum disorder.
Camouflage or compensate for disorder

For many years, De Pauw was one of the most popular media figures in our country and had a busy social life. His public image may therefore not be in line with the cliché image that many people have of people living with ASD. "It often happens that people can camouflage or compensate for their disorder for years so strongly that they themselves do not even notice that it exists."
In the event of a major life event that involves change, such as the birth of a child, a new job or a divorce, they may suddenly notice that they have been struggling with certain aspects of life for some time. In the case of Bart De Pauw, it is therefore quite possible that he only realized what his reactions caused after the accusations of the women. "I didn't read you properly, I didn't feel it right," he said in court.
In any case, De Pauw's disclosure is far removed from the defense that his lawyers conducted during the trial. They did their best to dismiss the statements of the bourgeois parties as unreliable. For example, lawyer John Maes cited an expert who pointed to the existence of 'collaborative storytelling'. In addition, statements become more similar because witnesses speak to each other and it becomes difficult to distinguish fact from fiction.
He also felt that 'certain messages should not become more than what they are'. For example, the statement 'Are we going to poop', which De Pauw sent to actress Lize Feryn, would be a nod to the television series. Outside The Zone to be. According to the women's lawyers, such statements reverse the relationship between perpetrators and victims. Due to his autism spectrum disorder, not De Pauw could not sufficiently sense what his messages and behavior were causing, the women did not understand the actions themselves properly or reacted incorrectly to them.
The statement about the autism spectrum disorder comes late in the process and may be a bit of a break from what De Pauw's lawyers said, but De Vos hopes the revelation about his diagnosis is correct. "Otherwise that would be very unfortunate for the image of our clients."
Expert after Bart De Pauw's surprising statement: 'Sometimes people do not realize that they have autism'
Source link Expert after Bart De Pauw's surprising statement: 'Sometimes people do not realize that they have autism'