Education
Falling branches due to storm destroy playground at Breda primary school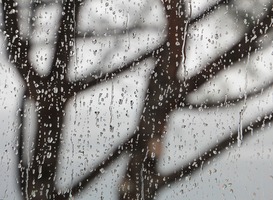 In the schoolyard of Catholic primary school Sinte Maerte in Breda, a playground equipment was destroyed because of the storm this morning. Two sturdy branches broke off a twenty-meter-high tree that stands next to the playground. One of those branches ended up on a playground equipment. This is reported by the Brabants Dagblad.
The playground equipment was part of the new green playground that was only built six months ago. "The branches broke off because of the strong wind. Fortunately, there were no children at school yet," says director Wim van Dun. "The top beam of the playground equipment is broken in half." The second branch did only minor damage.
schoolyard
The schoolyard is now partially closed off. The director regrets that the new green schoolyard has been damaged by the storm. "It was built with a subsidy. Fortunately, we waited with green plantings. Otherwise it would have been damaged too."
Remove branches
The manager of the schoolyard will see when the branches can be removed. Because it is private property, the fire brigade is not allowed to remove the branches. They only come into contact with acute danger, for example if the tree is about to fall.
By: National Education Guide
Falling branches due to storm destroy playground at Breda primary school
Source link Falling branches due to storm destroy playground at Breda primary school