Lifestyle
Farmers participate in tractor protests about pollution plans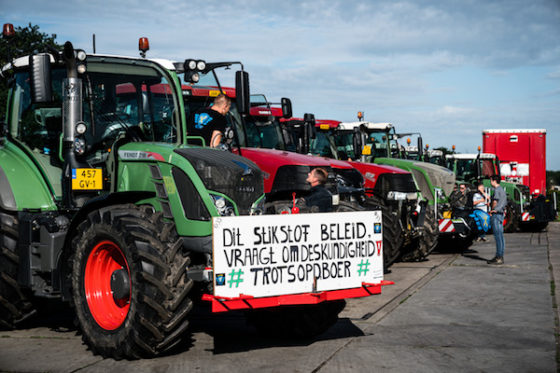 On Wednesday afternoon, farmers gathered in several parts of the Netherlands to protest the government's plans to tackle nitrogen-compound pollution threatening to drive them out of their lands.
Hundreds of farmers and their supporters have gathered in Mavierd near the Parliament building in The Hague, with other demonstrations in Zubole, Assen, Arnhem and Denbosch.
Farmers' protests in December 2019 caused a great deal of disruption to the road, but this time the organizers said they would avoid installing blockades.
"We're not going to break windows or set things on fire," campaign leader farmer Rutger van Lier told broadcaster NOS. "We are farmers, not destroyers. We are doing this for our families and businesses.
Earlier this week, the Dutch Environmental Assessment Agency said the stricter measures needed to control nitrogen-based pollution "will have a significant impact on most of the Dutch agricultural sector."
In particular, Gerderland, Brabant and Overysel, where livestock is concentrated, will "transform", officials said.
Last week, it was revealed that only half of the pig farmers who first chose the government's takeover plan left the industry.
Thank you for donating to DutchNews.nl
The DutchNews.nl team would like to thank all the generous readers for their donations over the last few weeks. Your financial support has helped extend the scope of the coronavirus crisis in the evenings and weekends and keep you up to date with the latest developments.
DutchNews.nl Was free for 14 years, but without the financial support of our readers, we cannot provide fair and accurate news and features about everything in the Netherlands. Your contribution makes this possible.
If you haven't donated yet but want to donate,
You can do so through Ideal, credit card or Paypal.
Farmers participate in tractor protests about pollution plans
Source link Farmers participate in tractor protests about pollution plans