Entertainment
Father sees newborn daughter for the first time in emotional Christmas show All You Need is Love | Show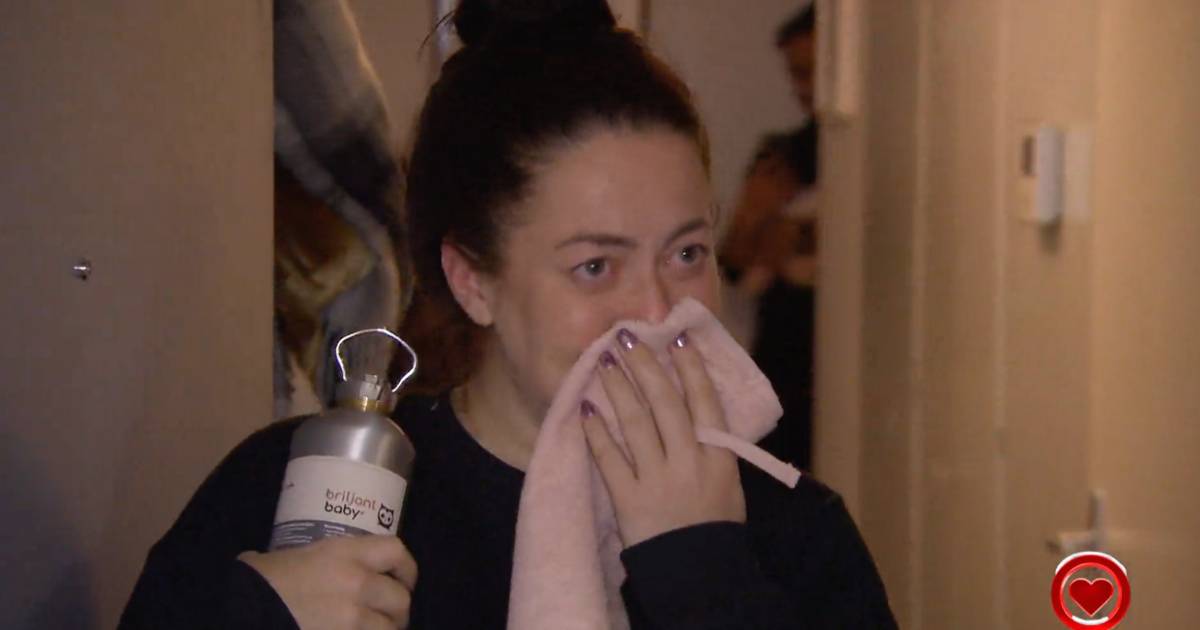 Robert ten Brink has made Anuschka's biggest Christmas wish come true in his All You Need Is Love Christmas special that could be seen tonight. The little offspring of Anuschka was born by Caesarean section, but despite numerous attempts to get the girl's father to the Netherlands in time, Gabriel was unable to attend. Meanwhile, Anuschka had already given up on reunification for the holidays, but Robert ten Brink turned out to be her lifesaver.
Ten Brink traveled to Rotterdam, where Anuschka recently gave birth. In the special corona proof All You Need Is Love-house, meanwhile, Anuschka's friend Gabriel awaited. Due to the corona virus, he had not been able to experience the pregnancy of his girlfriend and he also had to miss the delivery. When it also turned out that the brand-new family had to spend the holidays separately from each other, Anuschka's loved ones called in Robert ten Brink, in the hope of getting Gabriel here on time.
It took quite some effort, but the team from All You Need Is Love managed to get Gabriel to the Netherlands. When Ten Brink rang the bell at Anuschka, tears were immediately in her eyes. "I get a lot of emails for you, they are all about you and your friend", the presenter starts his story, while Anuschka is sobbing. "Yes, we have been trying to be together for the past six months, already during pregnancy and the delivery. But it all didn't work out. "
Ten Brink then announces that he is going to 'make Anuschka very happy'. She sniffles, "How? How?". At that moment Gabriel approaches. It results in an emotional reunion with many tears, but also a very first meeting between father and daughter. He lovingly takes the girl in his arms, while Anuschka cannot stop crying. "Daddy is there", she says sobbing.
Reunification
One thing is certain: the holidays could not have started better for Anuschka and her family. But it's not the only couple to be reunited by the creators of the Christmas show. Los Angeles resident Hidde, his girlfriend Erin and newborn son Weston were flown to the Netherlands to celebrate Christmas with his parents, who had never seen their grandchild.
Text continues below the photo
Another highlight of Robert's ride on the corona robbery All You Need-bus is the story of Vincent from Australia, who was brought back to celebrate Christmas with his sister Meike in Huissen, Gelderland. She has recently been diagnosed with bowel cancer and it has spread to such an extent that she can no longer be cured. "When we call you just know she won't be there in two years," explains an emotional Vincent. "And that is why it is so important that you will soon be at her door," Ten Brink confides in him. "This will be the most bizarre Christmas ever for you."
Five tries
It was not easy to get Vincent to the Netherlands. Only after five attempts did the Australian government agree to his flight home. And that's not the only problem. When Robert asks Meike if she can come out, she refuses: she does not yet know the results of the corona test. Fortunately, it turns out to be negative, so that brother and sister can still be reunited.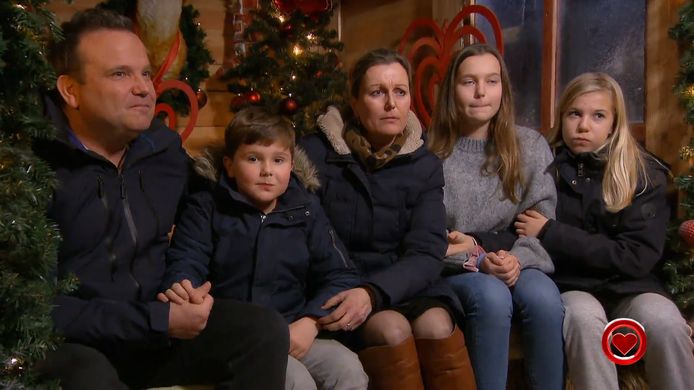 Many tears were also shed in the studio. This year was the All You Need is Love-set not filled with 500 people, but there were Christmas houses for only 30 spectators. In each house there was one household from which someone was naturally surprised. Leonie was reunited with her sweetheart Sagi from Georgia and Rebecca was allowed to embrace her Juan Carlos from Peru.
Rebecca's brother Jordi also has a great love in Peru and even a son he had never seen before. Ten Brink had to disappoint him, however: "You are asking a lot of me, we cannot do everything." However, to seasoned AYNIL viewers, it should have come as no surprise that that was a lie. Not much later, the love of Jordi's life entered the studio with his son.
Because of the corona pandemic All You Need is Love this year different than usual. A lot of adjustments have been made in order to be able to run the program. Robert ten Brink talked about this in an earlier interview with this newspaper. For example, during the recordings, just before Christmas, only a hundred people were allowed in the studio: fifty men from the crew, fifty guests. Normally there are five hundred.
The public underwent a prior health check (with a temperature measurement), the participants received a corona test. All lovers who came from abroad also, by the way, upon arrival at Schiphol. Ten Brink did film at that airport, but without the dancing giga group of flight attendants. The large coach was replaced by smaller vans and Ten Brink also had access to a mobile, corona-proof Christmas house. "It's always so easy: you ring someone's door and then walk in. That went differently now. "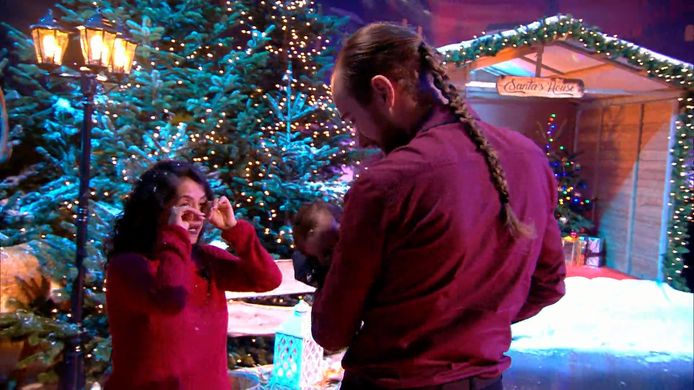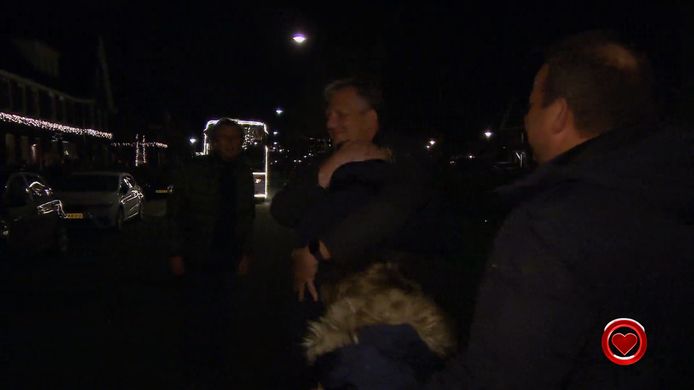 Watch our show videos below:
Free unlimited access to Showbytes? Which can!
Log in or create an account and don't miss out on the stars.

Yes, I want unlimited access for free
Father sees newborn daughter for the first time in emotional Christmas show All You Need is Love | Show
Source link Father sees newborn daughter for the first time in emotional Christmas show All You Need is Love | Show