Netherlands
Few vaccines from EU to poor countries, tens of thousands of surplus Dutch vaccines even destroyed | Inland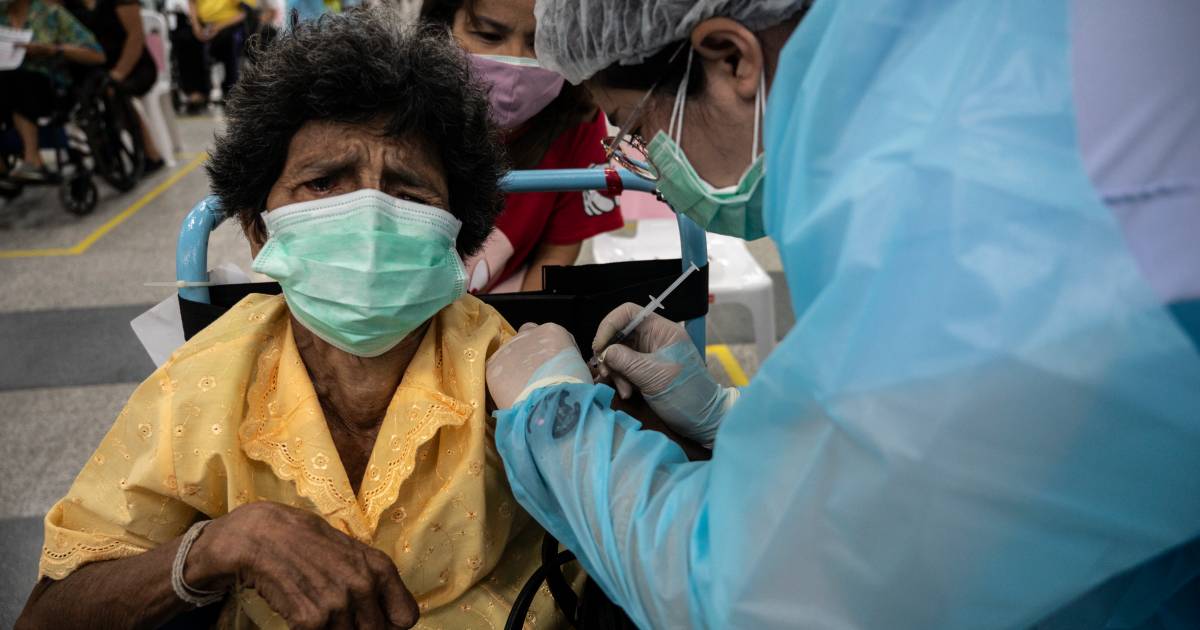 EU countries are currently donating few Covid 19 vaccines to poorer countries. So far, they have not given away even 3 percent of the promised amount. In the meantime, it is clear that tens of thousands of surplus AstraZeneca vaccines are being destroyed in the Netherlands.
The European Union has committed itself to helping vaccinate vulnerable people around the world. But so far, vaccines have mainly been purchased to help the own population. In total, the countries within the union have now received about 500 million doses from the various pharmaceutical companies. Of these, 4 million have been given away to poorer countries; less than 3 percent of the 160 million vaccines that would be donated by Europe to slow the pandemic in the rest of the world. This is evident from documents from the EU today.
The vaccines that have so far found their way to poorer countries have mainly gone to former colonies. For example, the Netherlands has sent about 250,000 AstraZeneca vaccines to Suriname. Indonesia and Cape Verde will also receive surplus Dutch vaccines. 745,000 doses of AstraZeneca that are still in stock at the central distribution center in Oss will go to "countries in need that have appealed to the Dutch government", the Ministry of Health announced on Monday.
In the fridge
In the meantime, it appears that tens of thousands of AstraZeneca vaccines are still in the refrigerators of Dutch general practitioners. The turnout for that vaccine was disappointing after it became known that the shot has a very small chance of a serious side effect. People who have had a first dose of AstraZeneca may recently receive a second dose of Pfizer/BioNTech.
The vaccines that are with general practitioners must be destroyed, according to the Ministry of Health. "The stock cannot be used for donation because the transport of medicines must meet strict conditions, such as continuous stable cooling. This is necessary to monitor the effectiveness of medicines," the ministry said. "People in countries we donate to should not risk getting unnecessarily ill from vaccines or mistakenly believing they are protected from Covid-19."



Our practice has to throw more than 200 vaccines in the trash. That's very sour, after everything we've done in recent months to protect as many people as possible against Covid-19

Shakib Sana, general practitioner
Incredibly sour
This is difficult for doctors to digest. The Rotterdam general practitioner Shakib Sana, for example, has almost 250 doses of AstraZeneca left. "Next week is our last round of injections. I expect a maximum of 25 patients there. It is also possible that they will not come, because they have already obtained Pfizer/BioNTech. So our practice has to throw more than 200 vaccines in the trash. That is very sour, after everything we have done in recent months to protect as many people as possible against Covid-19 and to be as economical as possible with vaccines."
The National Association of General Practitioners is also disappointed. "We had hoped that a good destination would be found and that we could help other countries that desperately need them. But the government says this is not possible," said a spokesman.
Safe cooling
In particular, the government's assumption that vaccines that are kept in the refrigerator of GPs are no longer safe, Sana calls 'painful and bitter'. "That suggests that our patients are also not assured of a safe vaccine. We have an approved medical refrigerator with temperature sensor and alarm. The Netherlands is logistics world champion. Why shouldn't we be able to transport these vaccines refrigerated? Now we are depriving tens of thousands of people elsewhere in the world of the chance of an effective vaccine. On protection."
This is especially painful for Sana because he has been committed to closing the vaccination gap in Dutch society for months. For example, he took the initiative to approach people in deprived neighborhoods in Rotterdam on the market for a vaccination. Similar prick campaigns have now been set up across the country. Globally, the vaccine gap is even wider. That makes throwing away vaccines even more inconvenient," Sana sighs.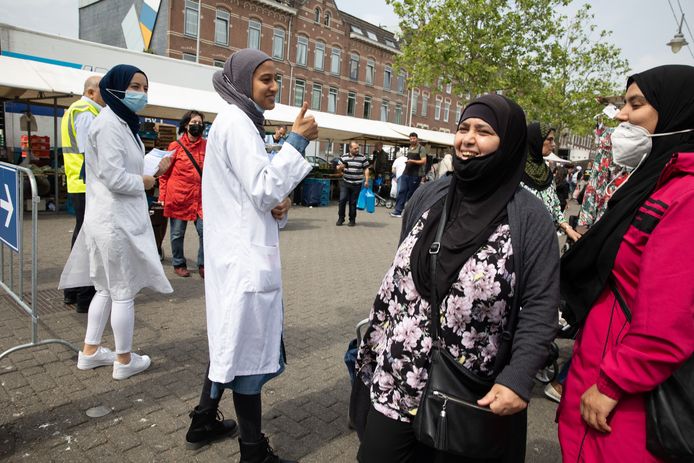 Covax
The World Health Organization (WHO) has called on Western countries to share their vaccines with poorer countries through the international Covax program. But despite the European Commission's urging to speed up the donations, European countries are not making much progress yet.
The European Union's donations are in stark contrast to those of the United States. In the past month, they sent more than 15 million vaccines to countries in Africa, Asia and Latin America. The US has pledged to give away a total of 80 million vaccines, largely through Covax.
There are enough vaccines in the EU to fully vaccinate 70 percent of all adults. Outside the EU, that percentage is much lower. By comparison, South Africa so far has vaccines to vaccinate 7 percent of the population once and Nigeria for 1 percent.
doubling
The European Commission points out that the EU is working on setting up vaccine factories in the Third World itself. The EU institutions together invest 1 billion euros in own production in Africa. Brussels has previously said that at least 100 million vaccines should have been donated by the end of this year, but today promised to double that. The EU institutions and Member States together "are on track to exceed that initial target, with a projected 200 million doses," said European Commission President Ursula von der Leyen. She assured today that the promised vaccines "will reach their destination countries before the end of the year."
Watch our videos about the corona vaccines below:
Free unlimited access to Showbytes? Which can!
Log in or create an account and don't miss out on any of the stars.

Yes, I want free unlimited access
Few vaccines from EU to poor countries, tens of thousands of surplus Dutch vaccines even destroyed | Inland
Source link Few vaccines from EU to poor countries, tens of thousands of surplus Dutch vaccines even destroyed | Inland