Education
Final exams continue, but students may fail one extra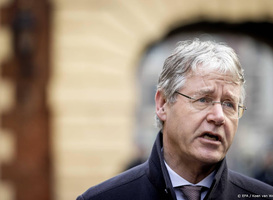 The central final exams will take place this year. Because students have been less able to prepare due to the corona crisis, schools can use the money to provide extra guidance. There will also be an online platform with an explanation of exam material, recent exams and webinars, according to the minister. During the follow-up training we look at what more is needed to give a student a good start.
In addition, students may fail for one extra subject, provided it is not a core subject such as Dutch, English or mathematics and the student can still pass by eliminating the subject.
Time slots
There will also be two periods in which students can take the final exams. As a result, they can still take all exams if they are ill or have to be quarantined during the first block because of the corona virus. They may choose to move an exam to the second block so that they have more preparation time. They also get an extra resit.
By: ANP
Final exams continue, but students may fail one extra
Source link Final exams continue, but students may fail one extra