Auto
First car that reaches 500 kilometers per hour delivered to customer | Car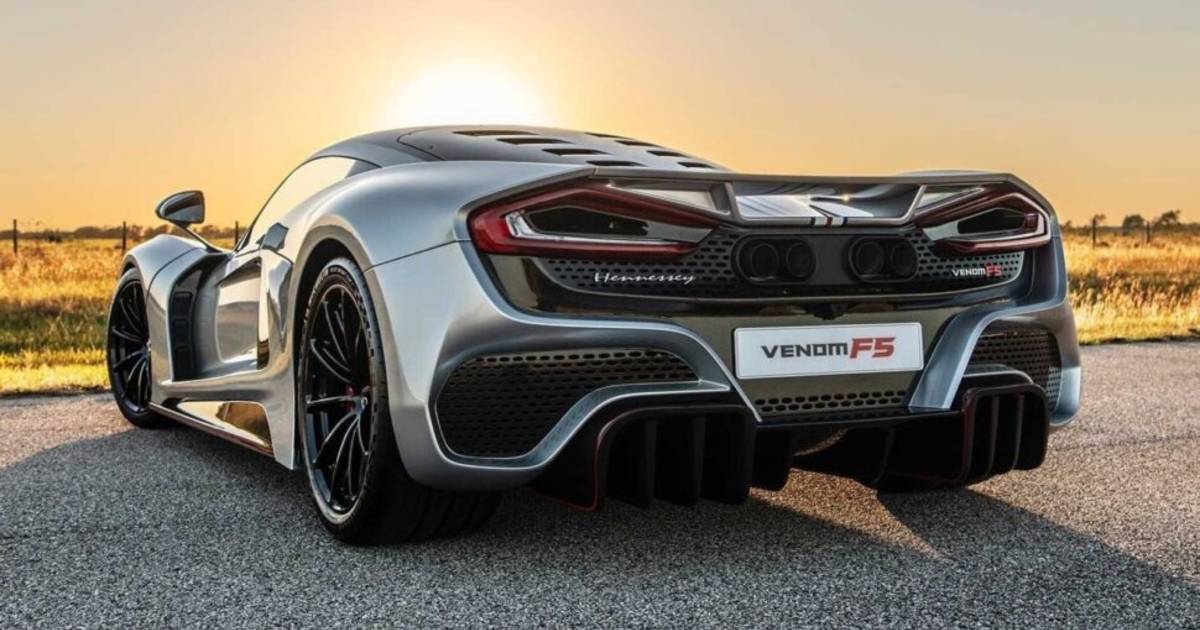 The American Hennessey Performance launched the Lotus Exige-based Hennessey Venom GT about six years ago, which has a top speed of 435 kilometers per hour. After that, the brand started developing a car that would eventually be called the F5 and which should be able to reach a top speed of 500 kilometers per hour.
The car is mainly made of carbon fiber and is equipped with a 6.6 liter V8 with two turbos, which produces 1,841 hp and a pulling force of 1,617 Nm. The car accelerates from 0 to 100 kilometers per hour in less than three seconds and the 1360 kilogram car needs only 4.7 seconds to sprint from 0 to 200 kilometers per hour.
Hennessey Performance has delivered the first cars to a customer. The car in question is Mojave Gold. It is the first of a total of only 24 units to be built. The car costs at least 2.1 million dollars, converted more than 1.7 million euros. There is no proof yet that the car really will reach the 500 km/h mark, but so is the competition. The American brand SCC is also working on a car that can go faster than 500 km/h, as is VW subsidiary Bugatti.
Watch our automotive and mobility videos below:
First car that reaches 500 kilometers per hour delivered to customer | Car
Source link First car that reaches 500 kilometers per hour delivered to customer | Car