Netherlands
Flanders is facing a storm for solar panels. But will the premiums be maintained?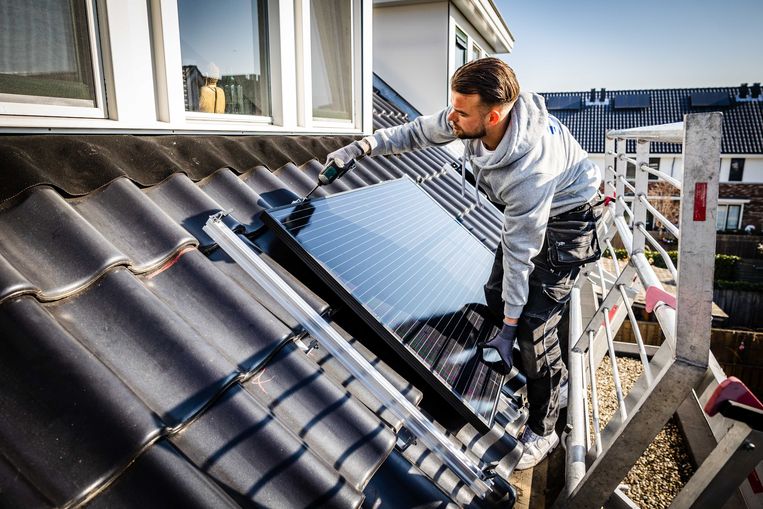 The energy crisis – with historically high gas and electricity prices – is pushing up the demand for solar panels. The installers themselves speak of a threefold increase in the number of solar panels that are installed at households in Flanders each month. At the same time, ongoing difficulties with global supplies and rising metal prices from the war in Ukraine mean solar panels have become more expensive for the first time in a decade.
Reason enough for cd&v to request an extension of the current investment premium for solar panels, at least until the end of 2024. "Supply and demand that are out of balance, that inevitably leads to higher prices", says Robrecht Bothuyne, Flemish Member of Parliament and energy specialist at cd&v. "To counter these higher prices, I am arguing for an extension of the investment premium until 2024."
For an average installation, the Flemish government subsidy is currently 1,200 euros. As a result, the payback period for families decreases by about two years, out of a total of about seven years. Without political intervention, this amount will be halved from the beginning of 2023. Bothuyne then fears a decline in interest in solar panels. This was the case after previous changes to the regulations on government support for solar panels.
High bills

"Many families have to deal with sky-high energy bills," says Bothuyne. "Solar panels and insulation are the best protection against this. At such a moment, halving the premium cannot be justified. Solar panels must be feasible and affordable for every Fleming."
Flemish Energy Minister Zuhal Demir (N-VA) is not taking any chances for the time being. Her cabinet has announced that the Flemish government support for solar panels will be examined by the administration after the summer. There is a fear of over-subsidisation. "Normally, support went down from January 1, 2022. We have negated that," it sounds. "After the summer, an analysis of the support versus prices ratio will follow, to see what we will do in the future."
So-called back pricing would be a risk. This relates to suppliers who raise their prices because the demand is very high. Giving support is of little use. On Twitter, energy specialist Ronnie Belmans already responds that solar panels no longer need subsidies in 2022. The investment is also so profitable. "Support people for whom investments are financially difficult," he says.
Just a few weeks ago, Flanders raised its target for solar energy in the region, from an extra 300 megawatts per year to 400 megawatts. The government also recently decided that 2,500 large companies will be obliged to generate their own electricity via solar panels from 2025. Seven hundred government buildings must have solar panels from then on.
Flanders is facing a storm for solar panels. But will the premiums be maintained?
Source link Flanders is facing a storm for solar panels. But will the premiums be maintained?