Netherlands
Flood also rages through neighboring countries: German village partly wiped out, streets in Maastricht cleared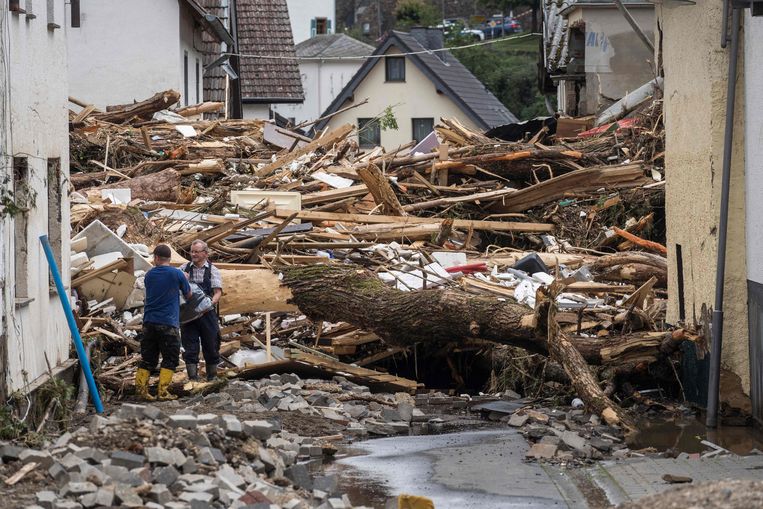 The Netherlands – Crisis consultation after flooding in Limburg

The residents of Valkenburg in South Limburg are being evacuated with all available means. The storm has caused the river Geul to burst its banks. In her journey through the city she takes everything she encounters with her. One of the ten bridges in Valkenburg had to be destroyed and some electricity supplies were also washed away. As a result, countless families are without electricity. There is also flooding in various other places in the province of Limburg. Two neighborhoods in Maastricht are being evacuated for fear that the Meuse would overflow its banks at night. The Red Cross has increased the number of emergency beds for the whole of Limburg to 1,250. Aid workers and military personnel from all over the Netherlands descend on the affected province to offer assistance. Retiring Prime Minister Mark Rutten therefore convened a crisis meeting on Thursday evening.
Germany – Village of Debt partly wiped out

Our eastern neighbors seem to have been hit hardest by the storm. At least 49 people have been killed in western Germany. All victims are located in two areas near Belgium: North Rhine-Westphalia and Rhineland-Palatinate. The situation in the town of Schuld is especially dramatic: at least six homes were destroyed, 25 others are unstable and at least 18 people were killed. Fifty to seventy people are still missing across the country. The local police call the situation "chaotic". Although it is not yet clear whether more deaths should be feared. Because the telephone network is partially not working in the affected region, it is also possible that several missing persons are simply unreachable. Chancellor Angela Merkel is not in the country right now. She said from the United States, where she met President Joe Biden, that she was "shocked".
Luxembourg – Emergency Plan for Grand Duchy

At the request of Prime Minister Xavier Bettel, the Grand Duchy of Luxembourg has announced the emergency plan. That happened in the night from Wednesday to Thursday, when, just like in our country, the flow rate of the small country's rivers suddenly rose sharply. People have been evacuated from flooded houses in several places in the Grand Duchy. This happened, for example, in the town of Echternach, where the center of the city is completely flooded. Road traffic has also been disrupted in dozens of places in the country. The local authorities of Ettelbürck are asking that you no longer drive there by car. A center has now been set up to coordinate emergency services operations. The fire brigade teams have been deployed "to the maximum of their capacities". Those teams were still working on getting people at risk to safety on Thursday evening.
Flood also rages through neighboring countries: German village partly wiped out, streets in Maastricht cleared
Source link Flood also rages through neighboring countries: German village partly wiped out, streets in Maastricht cleared