Education
For the Youth Day all about mental well-being of children and young people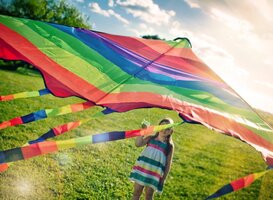 Registration for the second digital edition of the For Youth Day is opened. The online event will take place on September 27, led by Tako Rietveld. Just like last year, De Kindercorrespondent is the host from the Westergas in Amsterdam. The central theme of this edition is the mental well-being of children and young people, which has been put to the test in times of corona. This is reported by the Dutch Youth Institute.
Everyone's resilience has been put to the test. And came to the fore what is really important: giving children and young people time and space to develop in a safe environment, and together ensure that parents are not alone in their upbringing.
Choose from more than sixty workshops
The For Youth Day consists of more than sixty workshops, with familiar working methods such as Personal stories and the virtual fishbowl. You can online Peeping at colleagues from the work field. You choose the program components you want to follow and you also participate in conversations, discussions and polls during the sessions.
For Youth Day
The ninth For the Youth Day will take place on Monday, September 27, 2021. On this day, policy officials and youth and education administrators from municipalities, care and education professionals, councilors, parents and youth come together. The day is not intended for commercial parties. Most parts of the program are broadcast live from the Westergas in Amsterdam. There is no cost to participate in this day. The program can be found on Voordejeugddag.nl. You can register directly here.
By: National Education Guide
For the Youth Day all about mental well-being of children and young people
Source link For the Youth Day all about mental well-being of children and young people