Auto
Ford gives Fiesta a big upgrade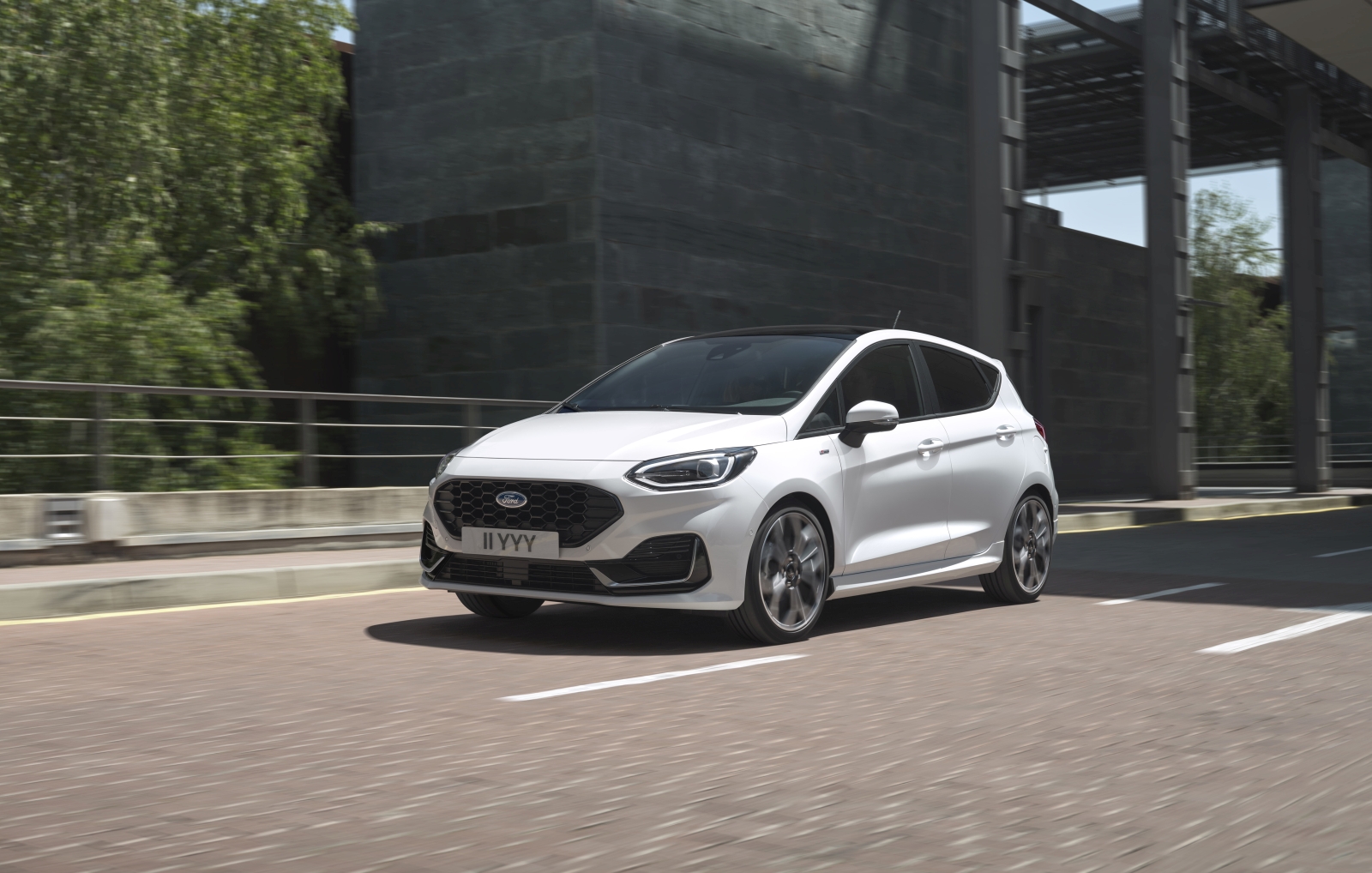 Ford is boosting the Fiesta with an updated look with LED headlights, a new interior and more fuel-efficient powertrains, such as a mild hybrid powertrain. There will be more versions, such as a luxurious Vignale. The sporty hot-hatchback Ford Fiesta ST gets 10 percent more pulling power.
The new Fiesta styling includes a higher bonnet and a higher grille. The Ford logo is now mounted in the grille instead of on the edge of the hood, enhancing the look on the road.
Models Ford Fiesta
The different versions have unique style elements and each has its own character. The basic Connected, the more luxurious Titanium, the sporty ST-Line and the tough and adventurous Active form the basis of the model construction.
New Vignale
Those who want a richer equipment can opt for the 'X' version on top of the Titanium, ST-Line or Active. For ultimate luxury and comfort, there is the 'top of the line' Vignale version, as a supplement to the very richly equipped X versions.
LED headlights standard
All versions of the new Fiesta feature LED headlights for the first time. Optional Matrix LED technology with automatic high beam with anti-dazzle function and a light beam that adapts to bad weather conditions for optimal visibility.
Warning against wrong-way driving
The new Ford Fiesta is available with a 12.3-inch digital instrument panel. Local Hazard Information (warning for hazards on the route) and Wrong-Way Alert (warning against wrong-way driving) make their debut in the new Fiesta.
EcoBoost Hybrid 48 Volt
Ford EcoBoost Hybrid 48-volt mild hybrid technology increases fuel efficiency while enhancing driving dynamics with extra powerful acceleration. The technology works closely with Ford's (optional) seven-speed automatic Powershift transmission.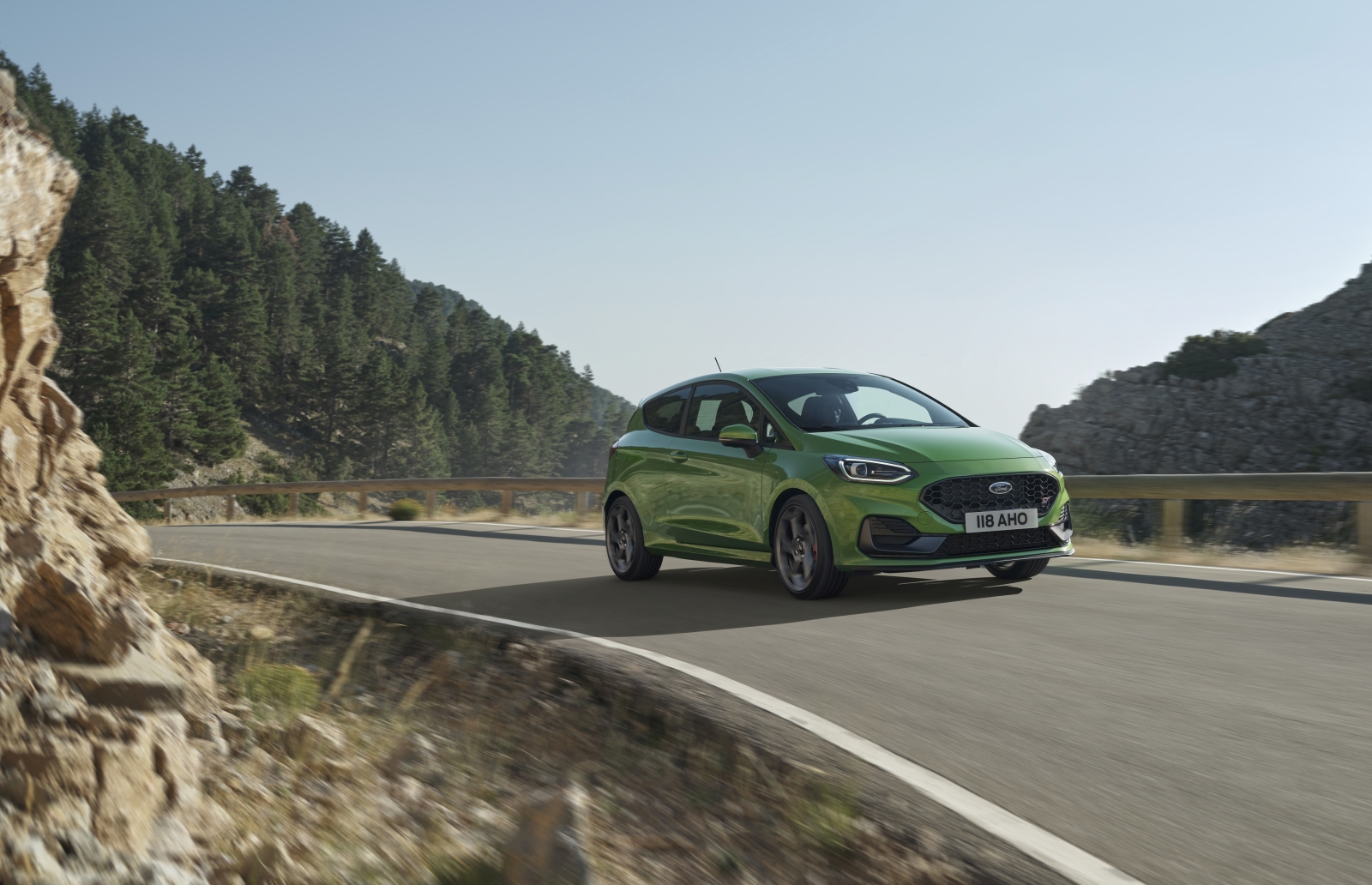 Ford Fiesta ST
Ford also presents the new Fiesta ST developed by Ford Performance. The driving experience in this 'hot hatchback' is enhanced with Ford-developed Performance seats, sporty design details such as the Chrystaline Gray grille and the optional Mean Green body color – as well as the 10 percent higher torque of 320 Nm. That was 290 Nm. Maximum power is 147 kW (200 hp).
Consumption Ford Fiesta
The 1.0-litre EcoBoost Hybrid is available with an output of 92 kW (125 hp) and is mated to a six-speed manual transmission. The fuel consumption according to WLTP is at least 4.9 l/100 km and the CO2emissions minimum 111 g/km – a five percent improvement over the 1.0-litre non-hybrid EcoBoost of the same power. In the city, that can be up to ten percent, according to Ford's calculations.
Powershift automatic
The 92 kW (125 hp) EcoBoost Hybrid is also available with a seven-speed dual clutch powershift transmission. The 1.0-litre EcoBoost engine delivers 74 kW (100 hp) with WLTP consumption from 5.2 litres/100 km. The prices of the Ford Fiesta will be announced shortly.
Ford gives Fiesta a big upgrade
Source link Ford gives Fiesta a big upgrade