Netherlands
Former scouts through the dust: 'Our heartfelt apologies' | Politics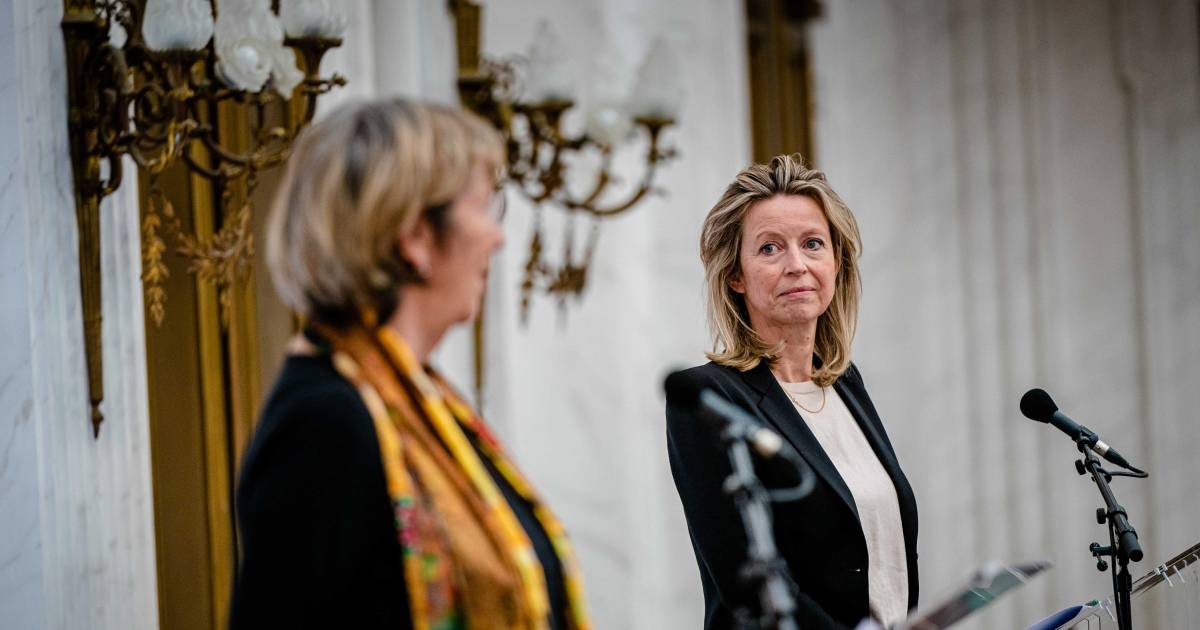 The leaked scout note is a painful miss and should never have been drafted like this, the former scouts acknowledge. The fact that 'position elsewhere' was written about MP Pieter Omtzigt (CDA) is 'very inappropriate'.
Ex-scouts Kajsa Ollongren and Annemarie Jorritsma report this in a letter to President of the House of Representatives Khadija Arib. The duo apologize for 'a number of mistakes', especially writing 'Omtzigt function elsewhere' is a big miss: ,, This should never have happened. Omtzigt is an elected representative of the people. Obviously, it is not up to the scouts to get involved in possible personnel matters. All in all, this is very inappropriate. "
The former scouts also return to the statement that media reports indirectly formed the cause of the formulations: "None of the group chairmen spoke to us about Mr Omtzigt, nor are the media indirectly responsible for the words 'function elsewhere'. Only two people are responsible for the existence and content of this letter, that's us ", write Jorritsma and Ollongren.
On Thursday, Ollongren accidentally showed a note with high-powered texts about the CDA and left-wing parties ('don't really hold each other') when she had to leave the Stadhouderskamer in a hurry after a positive corona test. That same day they left and Tamara van Ark (VVD) and Wouter Koolmees (D66) took the stage. They have to start all over again with introductions, but party leaders first want clarification from Ollongren and Jorritsma, the debate about that will probably take place on Wednesday.
A human error by formateur Ollongren has been puzzling us for days. What do you think: is it good that voters were able to get a look behind the scenes?
You can respond at the bottom of this article. Only comments with a full name will be posted. We do this because we want a debate with people who stand for what they say, and therefore also put their name on it. Those who still have to enter their name can do so by clicking on 'Login' at the top right of our site.
Also listen to our podcast Politiek Dichtbij
The former scouts now apologize for the leakage and drafting of the note: "Mrs. Ollongren unintentionally showed the memo when leaving the Binnenhof. This caused damage to the formation process and also to (members of) the CDA. We deeply regret that, we apologize deeply for these mistakes. "
President Arib had pushed for a comprehensive report after the pre-formation crash last week.
Free unlimited access to Showbytes? Which can!
Log in or create an account and don't miss out on the stars.

Yes, I want unlimited access for free
Former scouts through the dust: 'Our heartfelt apologies' | Politics
Source link Former scouts through the dust: 'Our heartfelt apologies' | Politics