Netherlands
From US to Belgium to Micronesia: Russia draws up list of 'enemy countries'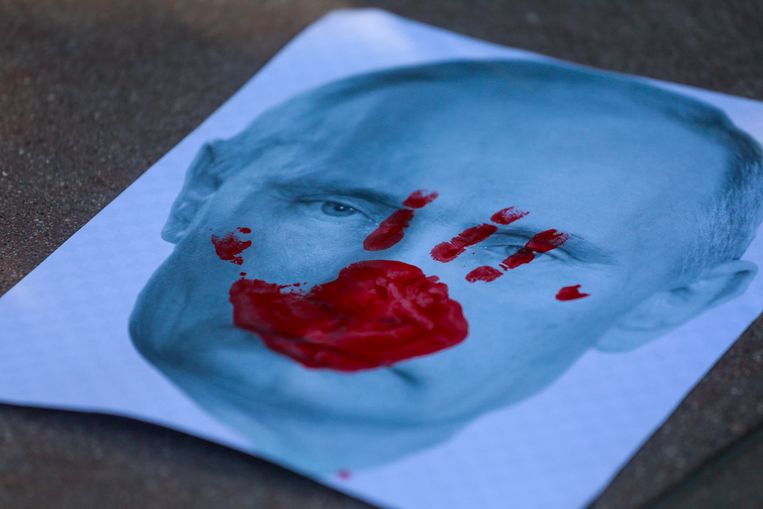 President Vladimir Putin issued a decree on Saturday ordering his government to draw up a list of countries that have taken "hostile actions" against Russia, Russian companies and Russian citizens. The list was approved today.
The countries on the list are the United States, Canada, all members of the European Union – including Belgium – the United Kingdom, Ukraine, Montenegro, Switzerland, Albania, Andorra, Iceland, Liechtenstein, Monaco, Norway, San Marino, North Macedonia , Japan, South Korea, Australia, Micronesia, New Zealand, Singapore and Taiwan.
These are countries that have imposed sanctions against Russia after the invasion of Ukraine.
debt

The decree will allow the Russian state, companies and citizens to pay their debts to these countries in rubles, the Russian currency that has been heavily devalued since the invasion.
"To do that, the debtor can ask a Russian bank to create a special ruble account "C" in the name of a foreign creditor and transfer payments to him in ruble equivalent at the central bank rate on the day of payment" , the report said.
The new temporary procedure applies to payments of more than 10 million rubles (79,000 euros, according to current rates) per month (or a comparable amount in foreign currency).
From US to Belgium to Micronesia: Russia draws up list of 'enemy countries'
Source link From US to Belgium to Micronesia: Russia draws up list of 'enemy countries'