Tech
Fuss over early registration date coronacheck.nl, 'preconceived plan' turns out to be nonsense Tech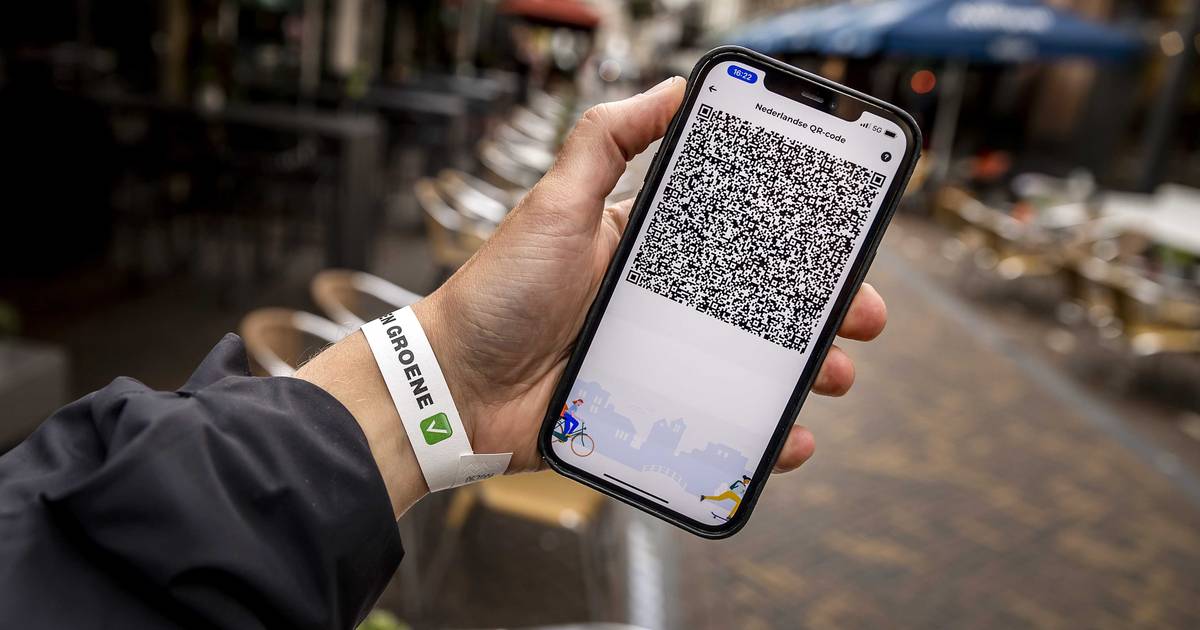 There has been a stir on social media about the date on which a government-operated corona website was first captured. The domain name 'coronacheck.nl' was registered on February 25, 2020, even before the first corona case in the Netherlands became known. Strange, think conspiracy theorists. Yet this is by no means a preconceived plan, but a strategic move by a Dutch entrepreneur. "I gambled and resold the domain name for a profit."
If the government registers a corona website without knowing what will happen in the coming months or years, how is that possible? Several conspiracy theorists know for sure: this is proof that the higher powers are pulling the strings and directing the corona pandemic from start to finish. Because registering a website before someone in the Netherlands is infected, that smells like a conspiracy.
Rose scent and moonshine
It appears to be different, according to a conversation with entrepreneur Adelbert Bosker. Bosker makes it a sport to come up with commercially attractive domain names, and then sell them on for a profit. In February 2020, Bosker was sure that it would only be a matter of time before the virus would show up in the Netherlands. "It's my job to respond to that. I came up with some domain names that might just catch on. Sometimes that goes well, sometimes it doesn't. Fortunately, I had a bite with Coronacheck."
Buying a domain name cheaply and then selling it on for a profit is a lucrative, but difficult business, says Bosker. ,,It takes a lot of time. You have to keep a close eye on current events and see what the competition is doing. Moreover, many domain names do not catch on at all. So it is certainly not all roses and moonshine."
no fortune
Bosker has not made a fortune from the domain name of Coronacheck: an amount of 450 euros. "This is because a number of variants were still available, such as coronacheck.nu. So it was not the case that the government could not go anywhere and came up with a bag of money, let's not exaggerate."



This incorrectly calls into question the credibility of the government and its policies
Bosker is saddened by the fact that social media gives the impression that the government would direct the entire corona crisis. "I think it's really idiotic that people use this situation to mislead others. It is a bad thing because it incorrectly calls into question the credibility of the government and its policies."
Fact-checkers
The website coronacheck.nl has been in the name of the national government since February of this year. This can be seen in the online domain database who.is and at SIDN, the foundation that regulates the registration of all .nl domain names. fact-checkers from facebook.
That the government did not already register the domain name coronacheck.nl in 2020, outgoing Minister of Health Hugo de Jonge stated in June 2021 to MP Pepijn van Houwelingen (Forum for Democracy). Van Houwelingen asked the minister: "When were the first preparations for this app made? When was this website Coronacheck registered for the first time?"
Outgoing minister De Jonge replied: "The first preparations for digital support for testing for Covid-19 were made in November 2020. The development of the CoronaCheck app started in January 2021. The first version of this app has been available in the app stores since March 24th. The domain name for the Coronacheck website was previously registered by another person and transferred to the central government on 15 February 2021."
Corona check
Via Coronacheck, someone can demonstrate, among other things, that he or she has been vaccinated. Since September 25, a corona ticket has been required to gain access to, for example, the catering industry and theaters, the cabinet announced in a press conference on Tuesday.
Check out our most viewed news videos in the playlist below:
Free unlimited access to Showbytes? Which can!
Log in or create an account and never miss a thing from the stars.

Yes, I want free unlimited access
Fuss over early registration date coronacheck.nl, 'preconceived plan' turns out to be nonsense Tech
Source link Fuss over early registration date coronacheck.nl, 'preconceived plan' turns out to be nonsense Tech