Netherlands
Gardeners too busy? This is how you get to work in the garden | Garden tips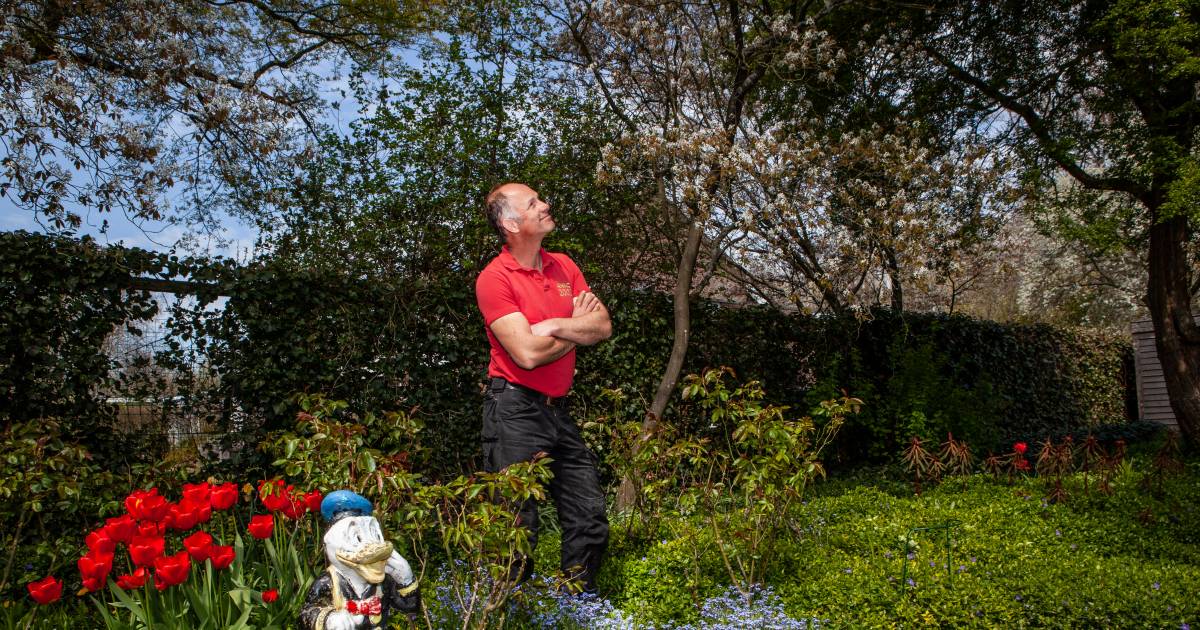 Residential specialThose who do not have green fingers but have enough budget, better call in professionals for the construction and maintenance of the garden. But what if the pros are too busy?
This article is from the Woonspecial that was in the newspaper today. Here you can read it completely, or scroll down and find it there.
Anno Kuindersma of landscaping company Anno 2000 in Dronten
Gardener Anno Kuindersma takes a pragmatic view of the shortage of gardeners: "If you let nature do the work, we probably need fewer gardeners."
He says it with a smile, but he does mean it seriously. "People want a low-maintenance garden that they don't have to worry about. What you soon see happening is that they pick a nice stone and pave the place. Or the garden is filled with pebbles. I call that cat litter gardens. A few concrete containers with a plant in them and you're done. While at the same time people recognize the value of green and understand that it is important.
Especially in the city, where there is a lot of stone anyway, extreme heat is very well felt in the summer, the consequences of an extreme downpour are visible. Green is a solution for that. It gradually drains water and provides shelter from the heat. If a green garden has the opportunity to develop properly, you may have less work on it. Such a tile garden becomes a cleaning garden, you still have to work against algae and other deposits. "
Garden owners who report to him with the request to tile the ground near their house, he kindly but decides to call a road worker. Kuindersma: ,, But I will first enter into a conversation with them: why do they choose those stones? Sometimes they are still open to a green garden, then we go on a fun project together. "
In addition to gardens, Kuindersma is also involved in greening schoolyards. "As recently as: three thousand square meters of tiles removed, greenery in its place. We then opt for more sturdy plants, shrubs and trees, which can take something. Where you do not want the children to come, you put plants with spines. "
That sounds a bit child-unfriendly, but the opposite is true, says Kuindersma: "A schoolyard like this turns into a crawl-by-sneak-through oasis. During the break, children can really play hide and seek and go on an adventure there. You bring them into contact with nature on a daily basis and give them places where they can be alone for a while. A little bit of rooting in the ground is very good for the resistance. We are far too polite and risk-averse in the Netherlands. Why does such a lawn have to be completely taut? The leaves of dandelions and daisies are also green, right? With what people call weeds, you attract bugs, birds come to them again. This is how nature enters your garden. "
Gardeners wanted
About thirteen thousand gardeners are registered with the Chamber of Commerce. The vast majority of these – more than eighty percent – are one-man businesses, says Richard Maaskant of the Royal Association of Gardeners and Landscapers (VHG). For several years, gardeners have been barely able to cope with the work, says Maaskant. People are paying more attention and money to their home and garden, corona has reinforced that trend. Thanks to the efforts of the VHG, more students are currently following training to become a gardener, but they will only enter the labor market after a while. Hiring a gardener is not just for the happy few, according to Maaskant: "People with less budget also call in a gardener to build or renovate a garden, and sometimes for periodic maintenance." A guideline for what a reasonable price is Maaskant finds it difficult to provide the services of a gardener: "Prices differ enormously, depending on which specific services someone needs. We recommend that you take a good look at the quotation: does it describe a clear method that explains what happens and at what time? "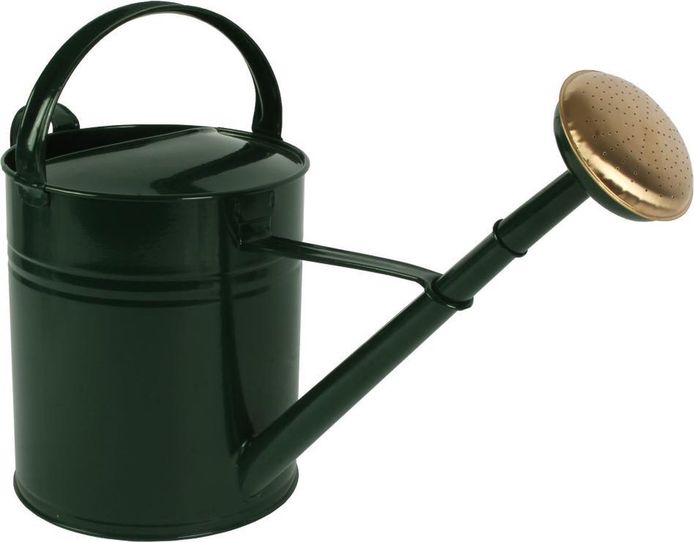 If you hire a gardener who is affiliated with the VHG, you will receive a certificate that guarantees that errors and damage will be repaired.
Kuindersma works with height differences on the schoolyards, among other things. That can also work well in a somewhat larger garden. "In winter you can go sledding when it snows. For a little one, such a hill can easily be a challenge anyway. Scrambling on it, rolling off it, all these things are extremely important for the development of your child's motor skills. We put down rough logs for them to climb on. The bark that falls off, you see children making little buildings. It results in teamwork. We often inform a school after a while about how you like the green schoolyard. Almost by default, we are told that the number of conflicts during breaks has decreased dramatically. It just works. "



Hopefully, the tile and pebble trend can also be reversed
Kuindersma hopes that more and more people will convert to a green garden: "You often see neighbors lighting each other. If one takes solar panels, you will also see them appear at the other neighbors. Hopefully the trend of tiles and pebbles can also be reversed. "
He adds another 'pro tip': "Take into account the type of soil in which the plants will be placed. It is different on the coast than inland. You should not start with rhododendrons in the polder, then you have to get peat and improvements and they still remain small. You can send a sample of soil from your garden and have it examined for advice, for example at an ecological company like Innogreen. "
Henk Zandee of Allure Tuinen, part of Weverling Groenproviders in Monsteren, South Holland
" If people say to me: 'Pave it closed', then I send them to a road worker, says gardener Henk Zandee. Of course you need a patio in your garden, and maybe two. But please, green your garden. With a well-thought-out planting plan, that doesn't have to be a lot of work. "
The right plants in the right place, that's the essence of such a plan. "Think it out well," says Zandee. "Where does the sun come, where do you have shade? Where does your terrace come next, the path to it? And which plants need a lot of sun, which ones prefer the shade? If you look at the flowering times of plants, you can ensure that you have flowering plants in your garden from spring to fall, and some hardy greenery in winter. Do not place the plants too close together so that they can grow towards each other. Give the garden two or three years to mature. It is hardly possible to hoe around it when the plants are full in the leaf. The only thing left to do is to prune now and then in the spring and possibly in the autumn. And mow the lawn every now and then. "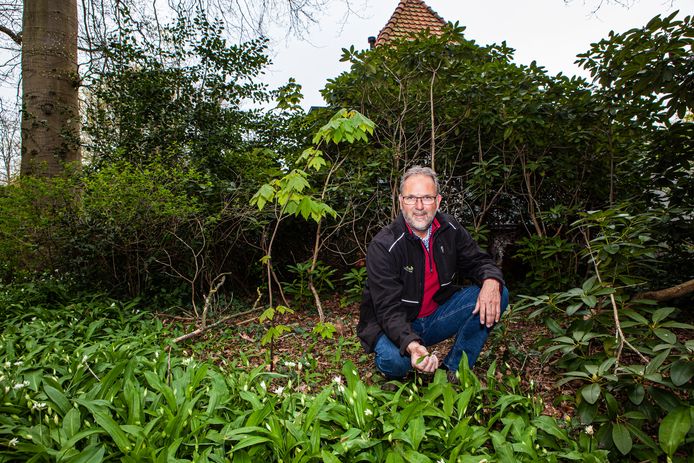 A green garden does not necessarily equate to a wild garden, Zandee emphasizes. "You can use very clean lines in your garden design, and then let the greenery take its course in the borders themselves. It is precisely that contrast that works very well. "



Leave the leaves in the winter. It saves work, provides nutrition to your garden and all kinds of bugs can roam in it
Even in a smaller garden, much more is possible in terms of greening than people often think, adds gardener Zandee. "For example, disconnect your downspout from the sewer. Let the water flow away in a so-called wadi, a lowered part in the garden where the water is collected and the soil can collapse naturally. In no time at all, life begins to emerge in such a place, a small humid climate. Place a large hollowed-out stone in it or a drinking bowl on which birds can land. A bird that washes in the water, how much fun is that for the children? And for yourself. Most of the gardens are enclosed with fences. If you make gates of forty by forty centimeters in it together with the neighbors, you give hedgehogs the chance to move from garden to garden. Leave the leaves in the winter. It saves work, provides nourishment to your garden and all kinds of bugs can roam around in it. "
Sander Hoogland of Floridus landscaping company in the North Holland Nibbix forest
'People now invest the money that normally goes on holidays, outings and an evening out in the environment in which they are located', explains gardener Sander Hoogland the increased demand for his services. "You know it," I often hear people who approach us say. "And we have all the necessary materials. Gardens in the Netherlands are getting smaller and smaller. If you also have to set up space to store your own lawn mower and other tools, there will be very little left. "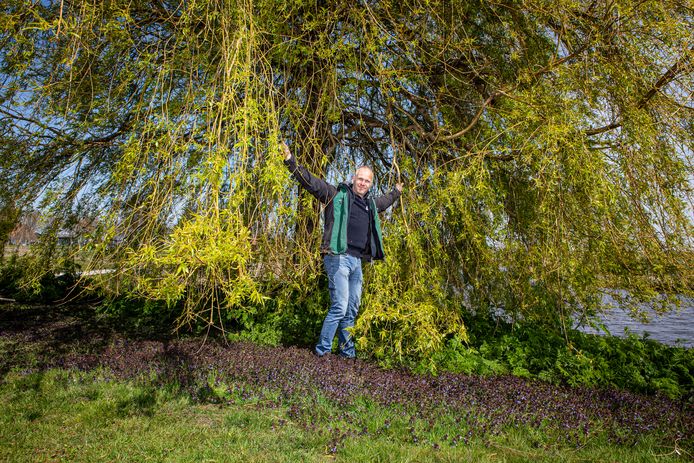 Hoogland has just hired a new employee, after having expanded his team by two people last year.
The gardeners see it as their mission to give back the pleasure of greenery to the Dutch garden owner. Hoogland: ,, I want to leave the world more sustainable than when I found it. When it comes to the decline of greenery in the Netherlands, everyone agrees that nature must be preserved. But we fill our own backyard with tiles. In summer it is impossible to bear there, let alone a butterfly or great tit venturing into your garden. We only have this world on loan. Birds and insects also need space. We can make a difference on those little stamps of ours. Get started in your garden. Divide a large project into smaller jobs so that you can properly prepare for each subsequent step. Don't be afraid to make mistakes. Call a gardener for advice if you want to know a little more and don't find the answer on google. That way you learn more and more yourself. "
What do you want to do in your garden this summer? Join the conversation!
You can respond at the bottom of this article. Only comments with a full name will be posted. We do this because we want a debate with people who stand for what they say, and therefore also put their name on it. Anyone who still has to enter their name can do so by clicking on 'Login' at the top right of our site.
Free unlimited access to Showbytes? Which can!
Log in or create an account and don't miss out on the stars.

Yes, I want unlimited access for free
Gardeners too busy? This is how you get to work in the garden | Garden tips
Source link Gardeners too busy? This is how you get to work in the garden | Garden tips