Education
Gelderse Kesteren gets an Orthodox Christian primary school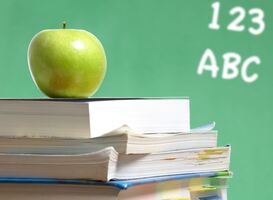 In Kesteren the number of Orthodox Christian children is increasing and with it the demand for a suitable primary school. An application for this has been submitted to the Ministry of Education. The arrival of the school is not yet 100 percent certain, but given the population growth there, applicants do not expect any problems. This is reported by the Gelderlander.
The Association for the provision of Christian primary education on a Reformed basis (VCOG) has submitted the application and already has two Orthodox Christian primary schools in Opheusden and one in Ochten. Nearly 1,100 children attend those schools. Kesteren does not yet have a school that focuses on this movement within the Reformed Church, but the demand for it is great.
Construction to start next year
If the Ministry of Education approves the application for the school, construction will start next year. The intention is to have between twelve and sixteen classrooms, for about 350 children.
By: National Education Guide / Johanne Levinsky
Gelderse Kesteren gets an Orthodox Christian primary school
Source link Gelderse Kesteren gets an Orthodox Christian primary school