Education
'Government must work to mediate benefit parents'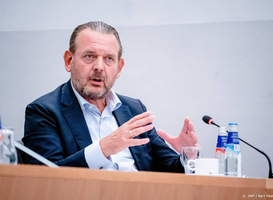 The ombudsman states that many parents have to wait a long time before their recovery request is due and that for some of them this may take years. Going to court is "almost the only way" to be helped earlier, notes Van Zutphen.
"Many parents are tired," says the ombudsman. "This operation is an accumulation of complicated rules and procedures. The individual handling therefore takes a lot of time. All the energy that is now being invested in this stalled system of recovery."
Process
According to Van Zutphen, parents could "take responsibility and control again" over their lives through mediation and recording the agreements. "Which should revolve around the question: 'what do you need now to be able to close this book?'." According to the ombudsman, the cabinet has announced a trial with mediation, but this will only be possible during the objection phase. "A front-end mediation is needed."
State Secretary Aukje de Vries of Allowances announced at the beginning of June that the compensation of some groups of benefit parents could be better arranged, but that there is no acceleration. The recovery process mainly stalls after benefit parents have received the first 30,000 euros in compensation (also known as the Catshuis Scheme), or are told that they are not eligible for this. Parents who claim to be entitled to more money often find themselves in a bureaucratic quagmire.
By: ANP
'Government must work to mediate benefit parents'
Source link 'Government must work to mediate benefit parents'