Education
Group 7 and 8 students ask naked guests about their bodies in NPO Zapp series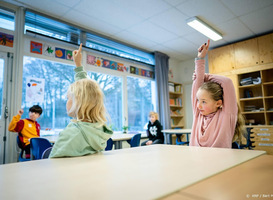 To show children that there are more types of bodies than just the 'perfect' bodies that they see in films and on social media, NPO Zapp comes with the new program Just. Bare. In it, children literally ask five ordinary – and above all completely naked – people to give it their all.
Led by presenter Edson da Graça, children from groups 7 and 8 talk to the guests about their bodies. Each episode focuses on a different topic, such as the buttocks, breasts, penis and vagina. By learning that body parts come in all shapes and sizes, the children should develop a more positive body image and self-image.
Just. Bare. consists of eight episodes of 15 minutes. The program is a remake of the Danish series Ultra smider tøjet.
By: ANP
Group 7 and 8 students ask naked guests about their bodies in NPO Zapp series
Source link Group 7 and 8 students ask naked guests about their bodies in NPO Zapp series