Entertainment
Hadewych Minis emotional about her brother's departure: 'I have to cry when I think about it again' | Show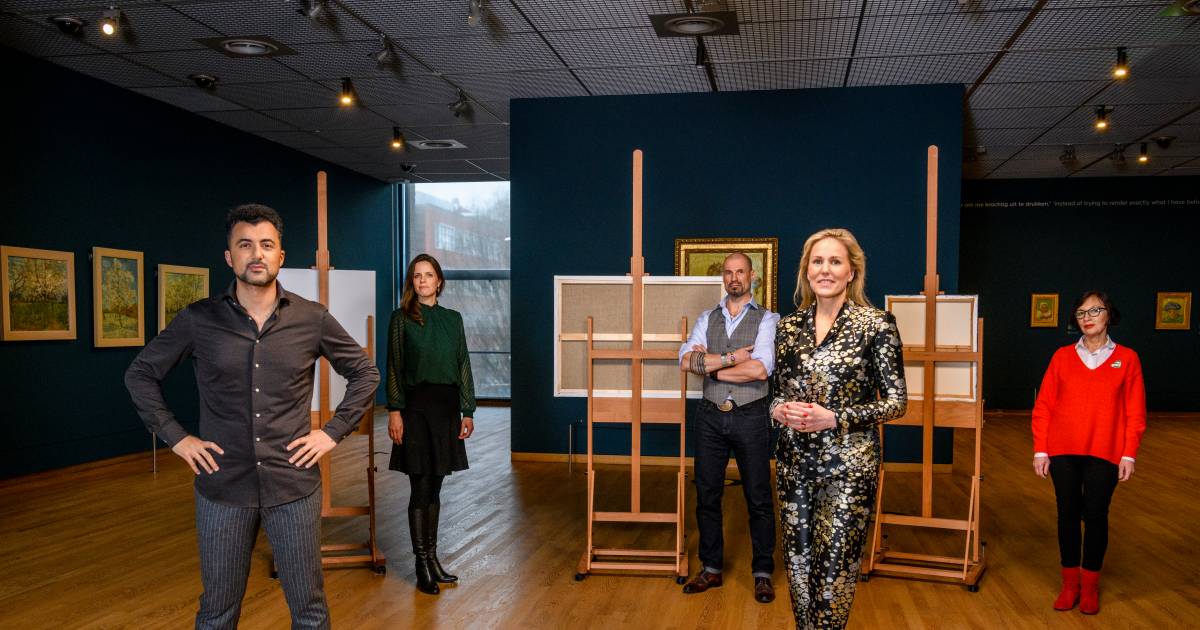 videoHadewych Minis was on the seventh episode of Tonight Stars on the Canvas very candid about the relationship with her family. In the Little Comedy, she tells Özcan Akyol about the close relationship with her mother and brother and the effect her parents' divorce had on her as a young girl. She also speaks candidly about how she overcomes her fears and yet takes the plunge every time.

Denise de Koning


Latest update:
21:18


Presenter Özcan Akyol already knows that family is important to the actress and singer, so he immediately decides to ask about the close bond between Minis and her mother during the interview. "We have a lot of contact," she begins. "We really discuss everything, she knows everything about me." That has always been the case, because from an early age the two spoke candidly about their feelings. Still, her mother was always strict with her. "My mother was always a bit shy and was more in the background. As a child I was a kind of tomboy and I also had the tendency to be a bit cheeky, she had to be strict about that. "
Minis' parents were complete opposites. Where her mother was shy, her father was more in the foreground. That never really caused any problems, so it came as a surprise to her when the two got divorced. "The funny thing was, when they said: 'Joris (her brother, ed.) And Hadewych, we want to talk to you in a minute', we jokingly said to each other: 'Oh you will definitely get a divorce'. Then we had to laugh very hard, but then my parents really said they were going to get a divorce. "



I think it is really the sweetest person I have ever met

Hadewych Minis
The fact that Minis' brother eventually also left home to live in a room at the age of eighteen was' horrible 'to her. When Özcan asks Akyol about that time, tears come to Minis. "I have to cry when I think about it again," she begins. "I think it is really the sweetest person I have ever met." Minis even lived in his room and slept in his bed. Her brother now lives in Maastricht and Minis in Amsterdam, but the two cannot call, because they both talk too much for that. But, she continues: "When we see each other, it's always all right."
When Minis started at the theater academy she immediately felt that she was in the right place, but the large Randstad also brought its insecurities with it. ,, I really had doubts whether I was good enough and I was very impressed by people who clearly had more experience. " She had no idea who she really was, but had the idea that her fellow students had.
That weakness and vulnerability of the past has brought her a great deal now. ,,I am not afraid of anything. I am sometimes insecure, but I am never afraid. I am a very vulnerable person, but I really feel my strongest. Stronger than ever."
Free unlimited access to Showbytes? Which can!
Log in or create an account and don't miss out on the stars.

Yes, I want unlimited access for free
Hadewych Minis emotional about her brother's departure: 'I have to cry when I think about it again' | Show
Source link Hadewych Minis emotional about her brother's departure: 'I have to cry when I think about it again' | Show