Education
HBO monitor 2020: labor market position of HBO graduates as strong as ever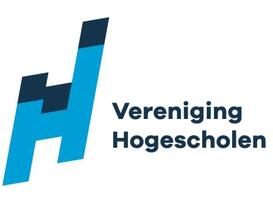 Despite the corona pandemic, HBO graduates did well in the labor market in 2020. About 90 percent of all full-time students found a job within three months. 78 percent of them work at a minimum higher professional education level and 59 percent have a permanent contract. The average hourly wage rose from 16.04 euros in 2019 to 16.99 euros in 2020. This means that the labor market position of HBO graduates in 2020 is almost as strong as in 2019. This is shown by the annual HBO monitor of the Association of Universities of Applied Sciences, according to reports the organization.
Maurice Limmen, chairman of the Association of Universities of Applied Sciences: "Our HBO graduates prove extremely resilient in the rapidly changing labor market. The figures confirm that the demand for higher educated people is increasing. The corona crisis will only drive that development further. "
Sectoral differences
Although in broad outlines recently graduated higher professional education graduates have done well on the labor market in 2020, some higher professional education sectors have been severely affected by the corona pandemic. This is especially true for the cultural sector. In 2020, 8.7 percent of graduates in the art sector of higher professional education were unemployed, compared to 4.7 percent in 2019. Unemployment in the education and health care sectors, on the other hand, has declined further.
Personal experience
Although most HBO graduates have few adverse effects of the corona crisis on their objective labor market situation, more than half indicate that their work situation has generally deteriorated since the beginning of the crisis. The strongest increase in work stress during the corona period is seen in the healthcare sector. Almost half of the graduates from this sector indicate that they experience more stress now than before the start of the corona crisis. Despite the problems that graduates experience during corona time at work and in their personal life, a large majority indicate that they feel good.
Click here for more information about the HBO monitor 2020.
By: National Education Guide
HBO monitor 2020: labor market position of HBO graduates as strong as ever
Source link HBO monitor 2020: labor market position of HBO graduates as strong as ever