Education
heat closure, compulsory school costs & room shortage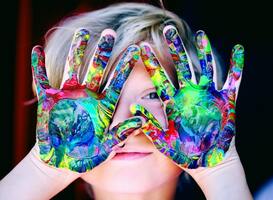 Monday: childcare sends parents a message about heat closure just before the weekend
On Monday and Tuesday, hundreds of childcare locations have (partially) closed their doors due to the heat. Parents received a message about this just before the weekend and did not see the closure coming. Interest association BOinK believes that the locations have resorted too quickly to a force majeure situation.
Tuesday: no more compulsory school costs at practical school in Zaltbommel
Practical school De Brug in Zaltbommel will abolish compulsory school fees from next school year. The parental contribution was already voluntary, but at the start of the new school season, parents no longer have to pay for these things.
Wednesday: Ukrainian school in Eindhoven closed for primary school students after summer
After the summer holidays, the Ukrainian school in Eindhoven will close for primary school students, because there are fewer than expected. In the new school year, the children will go to regular schools closer to home.
Thursday: 'Discrimination due to language requirement for internal vacancy at The Hague University of Applied Sciences'
According to the College of Human Rights, The Hague University of Applied Sciences has unfairly disadvantaged people with a non-Dutch background when posting an internal vacancy. There was a strict language requirement in the vacancy for university lecturer in the Internal Public Management (IPM) course, an English-taught course. Read here how the human rights college came to this judgment.
Friday: RUG and Hanze advise international students without a room to stay at home
International students of the Hanze University of Applied Sciences and the University of Groningen who have not found accommodation before 1 August are urged to stay at home. Read here why they make that call.
By: National Education Guide / Johanne Levinsky
heat closure, compulsory school costs & room shortage
Source link heat closure, compulsory school costs & room shortage