Sports
Hockey national coach Jeroen Delmee: "It's good that it went wrong for once"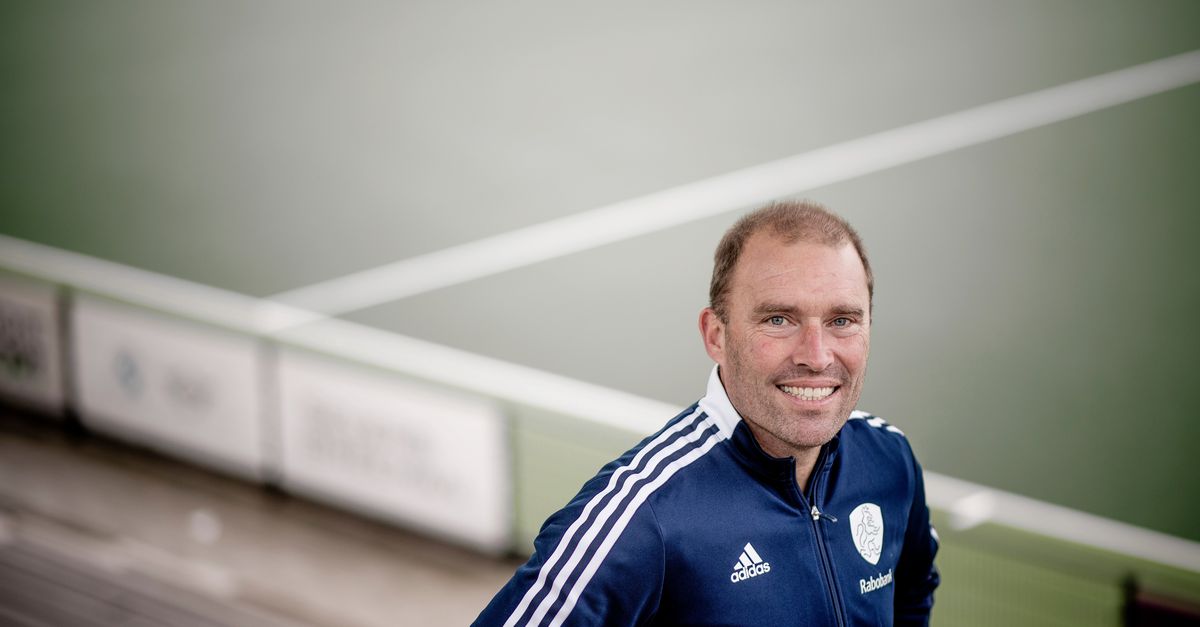 Suddenly there is a big smile. For 45 minutes in the lounge of the Wagener stadium, he told with a serious face what needs to be done in order to have a chance with the hockey players in Paris in three years' time at an Olympic medal. But when asked what still attracts him in the game with stick and ball, his eyes start to shine. "For me it's pure passion."
Jeroen Delmee (48) has been the national coach of the Dutch hockey players since September. After sixth place in Tokyo – the worst performance at the Olympics since 1984 – it is up to the former record international to rebuild the men's team. Literally, because in his first game, Friday evening against Belgium for the Pro League, six debutants participate. "I don't lose sleep over the results against the Belgians. There is no better way to face ourselves than against the world and Olympic champion."
You have followed the Dutch national team from a distance in recent years. What did you see from the outside?
"That we are sinking a little further and further. There are countries that are going very fast. The medal winners Belgium, Australia and India ran almost a full-time program in an Olympic year."
Did the Netherlands still become European champion in June?
"We can still have peaks, but the troughs are getting deeper. I think that by winning the European Championship just before the Games you have to look beyond. Then I liked other countries better. Just like you also have to puncture the result at the Games. When a team is out of shape, nothing works. In that respect I thought Tokyo was comparable to my own Games in Sydney [in 2000]. We were lucky to win that one. It didn't work in our team then either, we were actually already exhausted. But it's good that things went wrong once, then there's nothing to hide. It is the challenge I see in the Dutch team. See how far I can take them."
You stepped down as Belgium national coach in 2015, after finishing fifth at the European Championship. You couldn't muster the energy that was needed, you said at the time. Can you do that now?
"You have to see that separately. This was partly due to my inexperience, partly to a clash of cultures. The Dutch directness versus the Belgian mentality. That can lead to frustration. In retrospect I might have decided differently, but I don't regret it."
You are now a different coach.
"I have more room for a different opinion. I'm also more interested in the human side of players. In doing so, I have learned not to evaluate too quickly, especially after a moment of disappointment. You have to take the time to see a performance in the right context."
Has it helped that you have worked for Tilburg and France in recent years, both not top teams?
"It's different working when you're not so good, and you know it. You learn to deal with setbacks, you become more flexible because there are no high budgets. That enriched me. From the outside I looked at the Dutch national team and I thought: why do we always feel so big? You also get that from foreigners. Arrogance isn't the right word, but that's how we walk around a bit."
Jeroen Delmee won all important prizes as a hockey player. He was part of the Dutch national team for more than fourteen years, more than half of which as captain. At the Beijing Summer Games, he was the flag bearer at the opening ceremony, then retired as an international.
Delmee is one of the few of his generation who is active at the top level as a hockey coach. "As a player I was very committed to the game and to the team. For me it's about seeking the utmost in myself. I happen to be good at hockey, but I played in the premier league until I was 38. Until the last training, I was working on what I could still learn."
The fact that he chose the profession of coach also had to do with the death of his father in 2006. In addition to his daily work, he was a well-known hockey trainer. "My father passed away too early. It helped me in my choice to do something I really liked. At that time I was still playing in the Dutch national team and hockey became more and more professional. The professional coach showed up. I wanted to try that."
Would he have liked it that you are now the national coach of the Netherlands?
"Yes, but he would have liked it even more to train his grandchildren. Keeping busy after retirement. I don't get the energy and passion I have for hockey from a stranger. I don't see national coaching as the highest attainable. I can get just as much satisfaction from the last five years at Tilburg. It's not so much about where I do it, more about how."
You were known as a player who wanted to get the most out of his career. How do you ensure that this generation of hockey players succeeds?
"Let them feel what it takes. They are all guys who can play hockey well, but first we have to hook up in terms of power and pace. The challenge for them is to do something faster, harder or further. They have to want to be the best, that feeling has to become stronger."
This implies that awareness is still insufficient.
"Well, I've seen choices made that I find odd. First on vacation and then undergoing surgery. Or train on a penalty corner at one club, but let it slip completely after a transfer to another club. That corner may have to make the difference at the Games in Paris. They're simple examples and I don't want to generalize, but I do wonder if those guys were put in an environment to get the most out of it. They need to know where they want to be in three years' time and that's what they need to work on from now on. Thinking it's good enough, I don't accept."
Hockey national coach Jeroen Delmee: "It's good that it went wrong for once"
Source link Hockey national coach Jeroen Delmee: "It's good that it went wrong for once"