Entertainment
Hollywood in mourning after fatal shot Alec Baldwin on film set: 'We are completely upset' | show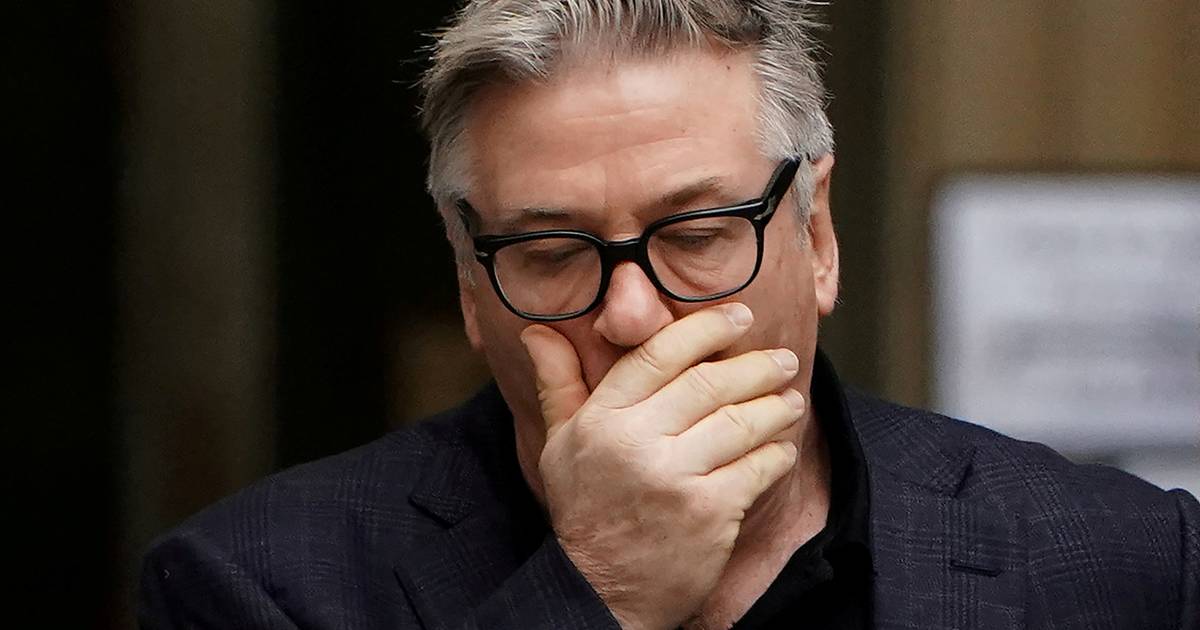 updateActor Alec Baldwin (63) fired a fatal shot with a firearm on a film set in the American state of New Mexico yesterday. A 42-year-old woman, camera operator Halyna Hutchins, has been killed, the Santa Fe police chief said. The 42-year-old director Joel Souza was taken to hospital with a gunshot wound, but is said to have left the hospital in the meantime.

Show editors


Latest update:
14:53


The incident happened during filming for the film Peace, a western in which the 63-year-old Baldwin stars as an actor but of which he is also a co-producer. Hutchins was taken to hospital by helicopter, but died of her injuries a few hours later.
It is said to be a prop that was used in the western, set in the 19th century. It should have been shot with blanks. "Our initial findings show that a scene was filmed when a shot was fired with the firearm, detectives are investigating exactly what was fired," the chief of police wrote.
Film editor Gudo Tienhooven responded in our Live News Update:
Text continues below the video.
Sharp patterns
The sheriff says that Baldwin fired a firearm during the filming and hit his two colleagues. It's unclear if someone put any sharp rounds in the weapon, or if something might have been stuck in the barrel that hit Hutchins and Souza. The latter would have been hit in the collarbone. According to actress Frances Fischer, Souza has since been released from the hospital. The hospital cannot yet confirm this for privacy reasons.
The investigation is ongoing and no one has been charged yet. However, the shooting for the film has been stopped for the time being. Baldwin has since been questioned by detectives. "After the interrogation, he was released again," the chief of police told Deadline. "No one has been arrested and no one has been charged."
The western is about a 13-year-old boy who flees with his grandfather (Baldwin) when he is sentenced to death for accidentally killing a local farmer.
Baldwin in tears
A photo of Baldwin in a bloodied movie costume, which he previously posted on Instagram, has been removed. The newspaper Santa Fe New Mexican reports that the actor was in tears as he made a phone call outside the sheriff's office. In pictures, he can be seen at the edge of a parking lot, bent over with his hands on his knees. Baldwin has not yet responded. His brother Stephen asks everyone on Instagram to pray for the relatives and those involved. He mentions Psalm 91 from the Bible, which is often quoted as God's protection in times of need.
Text continues below tweet.
"Everyone is completely gutted by today's tragedy," the production company said Peace in a statement to The New York Post. "We extend our deepest condolences to Halyna's family and loved ones and are fully cooperating with the investigation of the Sante Fe Police Department." The Nanny-actress Fran Drescher, president of the actors' union, said in a statement that she was "dismayed" by the news and expressed her condolences. "We are cooperating with the investigations to prevent something like this from ever happening again."
Victim Halyna Hutchins was at the start of her career as a camerawoman. The Ukrainian had an indomitable energy to become the best at her craft. According to director Adam Egypt Mortimer, who worked with Hutchins on the superhero action movie ArchenemyHutchins had the potential to become "a very famous and successful director." ,,After Archenemy I was called by people from the profession who said that she had done a good job", he informs The LA Times. According to Mortimer, there is talk of honoring his colleague in some way. "She built a reputation and showed people what she was capable of. She had a stubborn devotion to art."
Actor Joe Manganiello says he is shocked. 'I was lucky enough to work with Halyna for Archenemy (a film from 2020, ed.). A fantastic talent and wonderful person. I can't believe something like this can happen today… a shot from a gun from the props kills a crew member? What a horrible tragedy. My heart goes out to the family," he wrote on Twitter.
Weapons on film set
There are strict rules about the use of guns on film sets, but accidents have happened in the past. In 1984 actor Jon-Erik Hexum died on the set of the TV series cover up when he accidentally shot himself in the head with a blank slate. The most famous incident is the one involving Brandon Lee, the son of martial arts legend Bruce Lee, who died in 1993 while filming The Crow after he was shot by a gun that should have been loaded with blanks. The autopsy revealed that Brandon Lee was hit by a bullet lodged in the barrel and released by the blank.
Brandon Bruce Lee's Twitter page, maintained in memory of his sister, extends condolences to Hutchins' family. "We remember Halyna Hutchins' family and Joel Souza and the others involved in the incident on the set of Peace. It should never happen that someone dies on set from a gun. Never."



Loose blanks can also kill. Treat firearms as if loaded

From the safety protocol of the film world
The safety protocol that is normally used in the film world also writes about the use of blanks, writes Deadline. 'Blank blanks can also kill', it says. "Treat firearms as if they were loaded." Normally on set there is a gun master in charge of the weapons and loads the weapon with blanks. That person also monitors the use of weapons and shows the actors how to handle them. In productions, some sort of screen is often required during filming (see video below as an example – not from the set of Rust, ed.), but such a screen is not necessary during rehearsals. The use of real bullets is prohibited, says film weapons expert Rick Wiessenhaan against this site.
A screen is often used during filming to protect cameramen, like here on the set of Halloween in 2018:
Hutchins
Hylena Hutchins posted a cheerful video on Instagram two days ago in which she is riding a horse. "One of the benefits of shooting a western is that you can ride a horse on your day off." Born in Ukraine, Hutchins graduated from the American Film Institute Conservatory in 2015. She previously made the films Archenemy, blind fire and The Mad Hatter and was seen as a great talent in the film world.
Baldwin has been seen in movies and on TV since the 1980s, but is often in the spotlight for his incidents and riots. He became known for high-profile films such as The Hunt for Red October and two different Mission Impossiblemovies. His parody of former President Donald Trump at Saturday Night Live earned him a lot of new fans last year. Baldwin and his wife Hilaria, 37, welcomed their fifth child together last September. Last March they had their sixth child through a surrogate mother.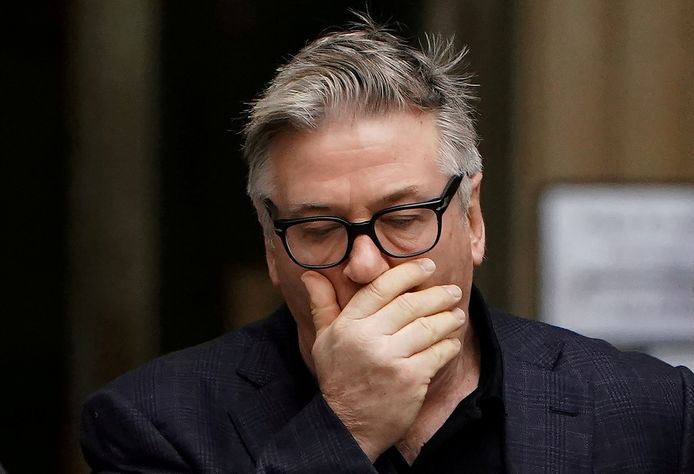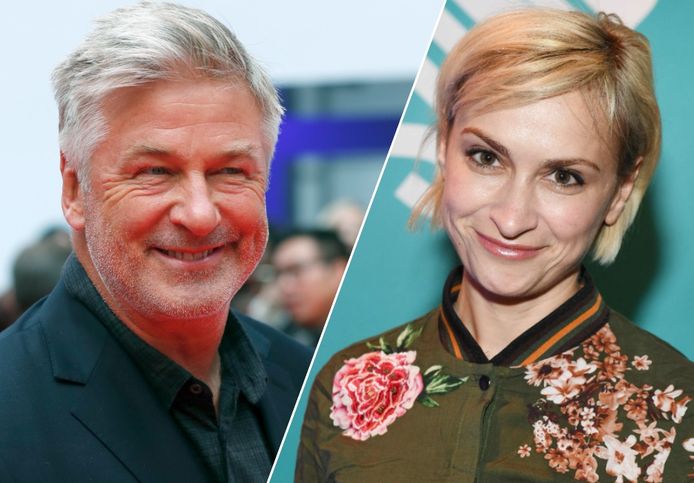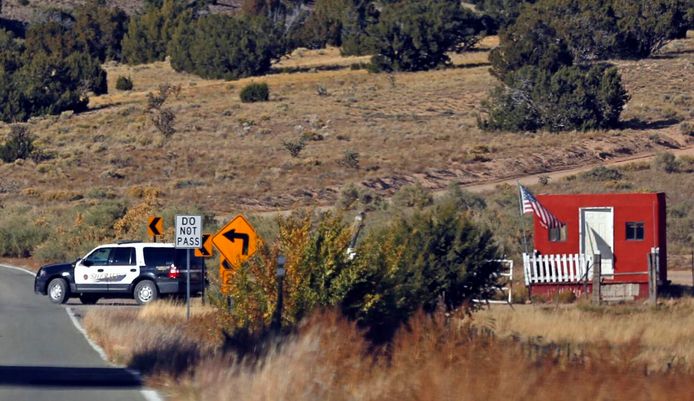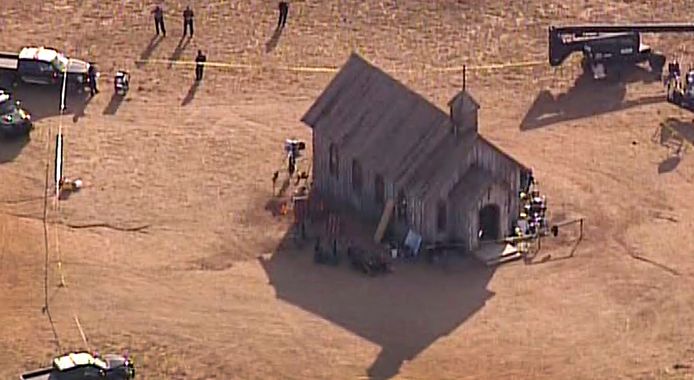 Free unlimited access to Showbytes? Which can!
Log in or create an account and don't miss out on any of the stars.

Yes, I want free unlimited access
Hollywood in mourning after fatal shot Alec Baldwin on film set: 'We are completely upset' | show
Source link Hollywood in mourning after fatal shot Alec Baldwin on film set: 'We are completely upset' | show