World
How a Norwegian from above the Arctic Circle helps migrants on Lesvos
A daycare worker in Norway is one of the most hated people in Greece. Tommy Olsen is his name. From his hometown of Tromso, a port city above the Arctic Circle, he runs the organization Aegean Boat Report in his spare time, which charts the arrival of migrants on the Greek islands. In recent months, Olsen's work has sparked a flood of revelations in the international press about illegal deportations by the Greek Coast Guard.
The Greek government invariably dismisses the stories as Turkish propaganda. Two weeks ago, Athens decided to go on the attack. At a press conference, the Minister of Migration accused the Norwegian organization of involvement in migrant smuggling. Aegean Boat Report and six other small European NGOs were said to be part of an international network of people smugglers that would transport Somalis to Great Britain via Turkey.
It is not the first time that Aegean Boat Report has come under fire in Greece. Because of his criticism of the Greek Coast Guard, Olsen has made many enemies, especially in right-wing circles. Progressive Greek media portray him as a Turkish spy helping Erdogan send migrants across the border. He has even been called a terrorist in the Greek Parliament.
Olsen's involvement began in 2015, when hundreds of thousands of refugees swamped the Greek islands. Like many Europeans, he traveled to Lesvos, where he volunteered to help with the shelter for several months. But the work was complicated by lack of information and coordination. "Most boats arrived at night, but we had no idea where or when, so it was difficult to operate," Olsen says on the phone from Tromso.
A household name among migrants
Back in Norway, he decided to create a platform for information about arriving migrants. "I wanted to give local aid organizations better tools to do their job." With the help of his local contacts, Olsen started a weekly newsletter, which was initially distributed only to emergency responders. But the interest was so great that in 2017 he set up the Facebook page Aegean Boat Report, which now has 45,000 followers.
Aegean Boat Report is a household name among migrants. They contact Olsen via Facebook or WhatsApp. But because of the language barrier, it is often difficult for him to understand what the migrants are saying. He can translate apps using Google Translate, not spoken messages. Then, late at night, he suddenly has to look for a translator. And hurry, because lives can be at stake.
According to the Greek government, Olsen helps migrants to cross the border illegally – a criminal offense. But Olsen denies breaking the law. "I have two contacts with migrants: when they are in trouble at sea, or after they have arrived on one of the islands. In the first case, I am legally obliged to notify the Greek or Turkish Coast Guard, depending on their location. In the second case they are already in Greece when they ask for my help. "
Also read Greeks at the border are holding back the migrants themselves

Migrants often share their location with Olsen, and photos and videos of their arrival on the islands. But he noticed that after the refugee crisis at the Turkish-Greek border at the beginning of this year, hardly any boats arrived. Stories and images of migrants showed why: deportations by the Greek coast guard. He started this so-called pushbacks to document and share his data with journalists. "This goes against everything that Europe stands for."
Aegean Boat Report is not the only organization to denounce illegal deportations. This has forced the European Border Guard Service Frontex to conduct an internal investigation, to the frustration of the Greek government, which is increasingly cracking down on NGOs and criminalizing their work. For example, in September the Greek police raided a ship belonging to the German Sea-Watch. All crew members were arrested on suspicion of human smuggling. The allegations against Olsen follow the same logic.
Proof? At his press conference, the Minister of Migration showed video testimonials of Somali migrants who had recently arrived in Lesvos. They say they were instructed by smugglers to contact Aegean Boat Report. The minister also showed screenshots of WhatsApp conversations that the migrants had with Olsen after arriving in Lesbos. He advised them to leave the forest and walk to a coastal road where they could be picked up.
The evidence was not very convincing. There was nothing to indicate that Olsen was collaborating or interacting with smugglers. The screenshots showed that he only communicated with the migrants when they were already on Lesvos. "If I hadn't made sure they were found, they probably would have stayed in the woods, afraid of being deported. And because of corona I wanted to prevent them from going to the capital Mytilini. "
Olsen says he is driven by a strong sense of justice. Journalists often approach him for stories. He has worked with, among others The New York Times, Der Spiegel and the BBC. That, he says, is the real reason for the Greek allegations. "They are trying to discredit the main source, in the hope that journalists will stop working with me in future."
Activist lawyers
That chance seems small, but Olsen knows that his work is under a magnifying glass and that every text message can be taken out of context and used against him. He is joined in the background by some activist lawyers and journalists he has met over the years. "It's nice to have people around me who are legally educated and know how media works. Because it is often lonely work, I cannot do everything alone. "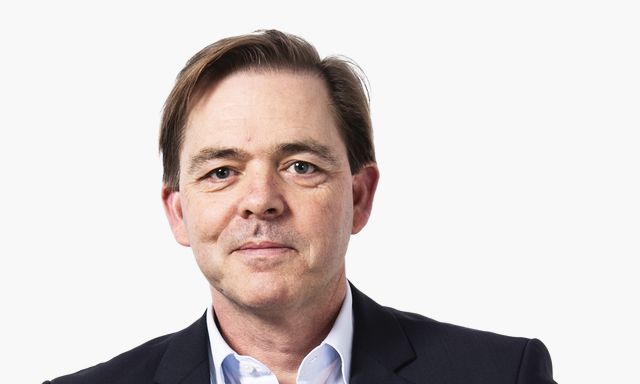 Also read this column by Michel Kerres: Values ​​of the EU must be guarded at the border

Olsen is proud of his work, but he doesn't make any money from it. Because of his job at the daycare center, he only has time for Aegean Boat Report in the evenings and weekends. That is increasingly difficult to combine. That's why he took a month off from work. He would prefer to go to the Greek islands again, but there is a good chance that he will be arrested on arrival. "I don't want to enjoy the hospitality of the Greek authorities for a few months."
How a Norwegian from above the Arctic Circle helps migrants on Lesvos
Source link How a Norwegian from above the Arctic Circle helps migrants on Lesvos