Tech
How do you monitor your free time when your work SIM card is in your private phone? | Tech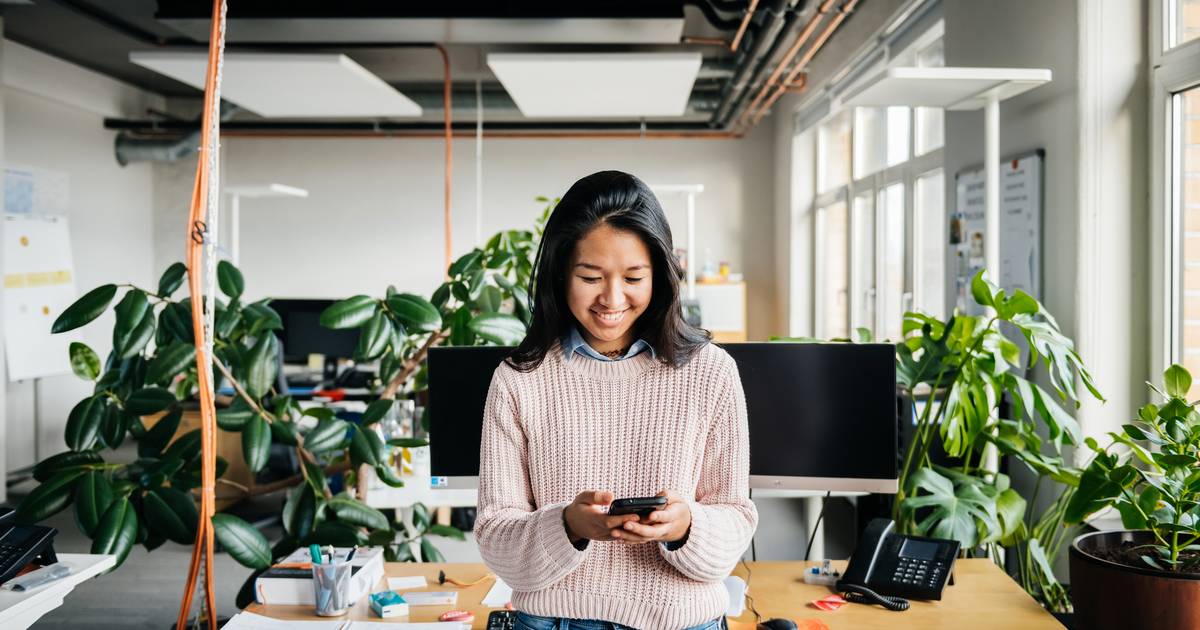 For many people it is a daily reality: your work SIM card is in your private phone. As a result, the threshold is very low to e-mail, call and text about your work at the end of the day. This site looked into how to keep things as separate as possible.
We focus on Android phones. Newer iPhones do support two SIM cards, but one of them must be a so-called e-SIM. Apple is adding new ways to separate notifications from work and home in iOS 15, but that update isn't available yet.
The most basic tip to start with is to turn off your work SIM card when you're not working. The button for this is not exactly within reach on Android: you have to navigate to the settings menu, go to 'Wi-Fi and network' (name may differ per Android manufacturer) and there you will find the mobile network and SIM settings. Here you can switch off your work SIM card, but also designate a standard SIM for calling, texting and mobile internet.
Work apps
Even if your work SIM is turned off, that means, for example, an e-mail app for work, or another app that can also function without that work SIM card. There are several options for this, all with their own pros and cons.
The best choice for most people is probably to use your phone's 'Focus Mode'. It's actually meant to turn off distracting apps like Instagram when you have to go to work, but you can also use it for the opposite: don't let work disturb you when you're at home. Disabled apps don't give notifications and you can't just open them without stopping Focus Mode.
The mode can be found under 'Digital Wellbeing' in the Settings. From Android 9 Pie, the function is in smartphones and can therefore be found on most devices. Additional benefits: Focus mode has a quick settings button, so turning it on and off is a snap, and you can even set a schedule for it, so your work apps are throttled at 5:30 p.m. every workday, for example.
Work profiles for business apps
Google's official solution to this problem is actually the work profiles in Android. Certain apps fall under that work profile; that are managed by your employer and are separate from your own apps and data. You can even have the same app installed twice: one Gmail for personal and one for work, for example. On some devices, the work apps are even in their own app list, away from your personal apps. Like the Focus mode, the Work Profile has a quick settings button and a schedule option.
The downside of this is that these Android work profiles are only available if your employer purchases Google's business services. If it doesn't, you're out of luck and you won't be able to use this handy separation of apps. So if you're new to this mode, it's probably because Google doesn't allow you to use it either.
Work apps even further away
Our last option is to create another user. This is simple, effective and also officially supported, although Samsung doesn't allow it on its phones. It's actually meant for situations where you share your device with others, but for our situation it might work too.
Each profile has its own apps and when a profile is not active, those apps do not run and you cannot receive notifications. The advantage of this is that you really have peace of mind if you are not in your work profile, but the disadvantage is that you do not receive private WhatsApp messages, for example, until you switch back. You will also have to take a second Google account for this second user, because otherwise you cannot get apps from the Play Store, for example.
WhatsApp twice
It is also possible to use WhatsApp twice on two different SIM cards. Most manufacturers support copying popular apps, after which you can use that installation in combination with your second SIM card. Every manufacturer has a different name for it, so you will have to search your phone settings for an option such as Dual Messenger, Dual Apps, Clone Apps, App Clone, Twin Apps or Parallel Apps.
This is not an official Android feature. Manufacturers that run a very standard equipped Android variant, such as Google, Motorola and Sony, do not support it. Users of those phones could still look in the Play Store for the Parallel Space app, which tries to do the same.
Finally, a tip, if it is only about WhatsApp: you can simply install the business variant WhatsApp Business on your phone, whether you have a company on the messaging service or not. The chat functions will work normally and you can link this app to your second SIM card.
Watch our trending news videos in the playlist below:
Free unlimited access to Showbytes? Which can!
Log in or create an account and don't miss out on any of the stars.

Yes, I want free unlimited access
How do you monitor your free time when your work SIM card is in your private phone? | Tech
Source link How do you monitor your free time when your work SIM card is in your private phone? | Tech