Education
'If young people are vaccinated now, they will be protected after the holidays'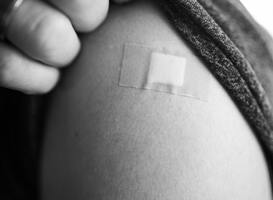 Young people who now make an appointment for corona vaccination will be fully vaccinated against corona by the time they start school. The number of young people in The Hague who are vaccinated against Covid-19 is lower than elsewhere in the country, just like in other large cities. That is why GGD Haaglanden is calling on young people there to get vaccinated as soon as possible. This is reported by the Algemeen Dagblad.
Director Annette de Boer states that the virus can only be stopped if as many people as possible are vaccinated. Young people can become ill and in some cases suffer from complaints such as severe fatigue and concentration problems for a long time. If you don't want to get sick, you can prevent that by getting an injection.
Postpone shot
Procrastinating is not advisable, especially with a view to school or study. "That's because there is three to four weeks between the two vaccinations. You also have to take into account that you are not fully protected until two weeks after the second injection," says De Boer. By making an appointment now, someone can be fully protected before schools reopen.
By: National Education Guide
'If young people are vaccinated now, they will be protected after the holidays'
Source link 'If young people are vaccinated now, they will be protected after the holidays'