Netherlands
In Spain, sex without consent is punishable, what does that mean in practice? † Abroad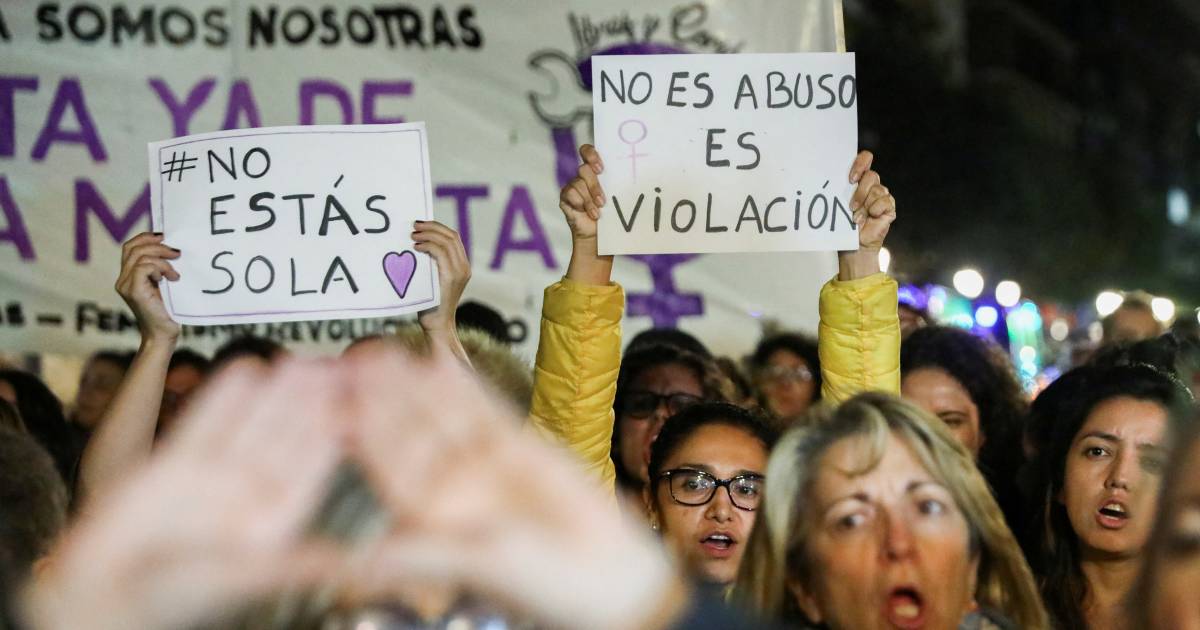 In Spain, a perpetrator may soon also be prosecuted for rape if the victim has not resisted. The lower house of parliament in Madrid on Thursday voted in favor of a bill requiring explicit consent for sex. What does that mean in practice?
The new law, passed Thursday, allows someone to be convicted of rape if there is no explicit consent. Does this mean that you will soon have to explicitly ask your holiday sweetheart in Spain whether he or she agrees to sex?
Do I have to request explicit permission in advance?
Not necessarily. Anyone who wants sex will have to have permission in advance, but this can be done both verbally and 'by means of actions which, given the circumstances, clearly express the will of the person.' The new law must ensure that silence or passivity (for example because the victim goes into shock) does not immediately mean consent.
Victims no longer have to prove that they have experienced violence or that they have resisted in order to prove sexual assault or rape. The use of violence, like drugging victims, for example, are aggravating factors that can result in a higher sentence for the perpetrators.
The reason for the law change was a gang rape case in Spain in 2018, in which the lack of resistance played an important role. in that case, La Manada, five men were on trial for assaulting an eighteen-year-old woman at an apartment complex in Pamplona in 2016. The five filmed the event with their smartphones and used these recordings in their defense to show that the woman had not resisted and that there had been no violence. The judge initially convicted them not for rape, but for sexual abuse, which led to fierce protests.
Will anything else change?
The new law also introduces the concept of 'incidental harassment' into the Criminal Code. 'Expressions, behavior or sexual or sexist proposals' that put the victim in an 'objectively humiliating, hostile or intimidating' situation are therefore considered a minor offence. Penalties can include community service or fines.
Street intimidation – even if it does not take place on the public road but in bars, at private parties or at concerts, for example – is therefore punishable by law. The plan has been approved by the Spanish House of Commons. However, the Senate has yet to approve the bill, although that is expected to be just a formality.
In which other European countries does the yes-is-yes model also apply?
About thirteen other European countries use the yes-is-yes model, which is based on consent rather than resistance as the basis for rape. This has been the case in Belgium since 1989. The United Kingdom War (England, Wales, Northern Ireland and Scotland) switched between 2003 and 2009. In 2021 Denmark and Slovenia did the same, now followed by Spain.
In addition, according to Amnesty International, the yes-is-yes model is used in Luxembourg (2011), Germany (2016), Sweden, Iceland, Malta (2018), Greece (2019), among others.
The move from coercion to consent as a measure of rape follows in a sense the Istanbul Convention, which came into force in 2014. That treaty, which has been ratified by 46 European countries (including the Netherlands), makes it an obligation to criminalize sexual violence such as rape and 'consent other sexual acts with a person without mutual consent'. Poland and Turkey both ratified the treaty, but later withdrew from it – Poland in 2020, Turkey in 2021. The Netherlands is also currently working on a new 'sex law', which is not expected to come into effect before 2024.
Watch our news videos in the playlist below:
Free unlimited access to Showbytes? Which can!
Log in or create an account and never miss a thing from the stars.

Yes, I want free unlimited access
In Spain, sex without consent is punishable, what does that mean in practice? † Abroad
Source link In Spain, sex without consent is punishable, what does that mean in practice? † Abroad