Business
ING: Willem Engel used 50,000 euros in Virus Truth donations for a piece of land in Spain | Economy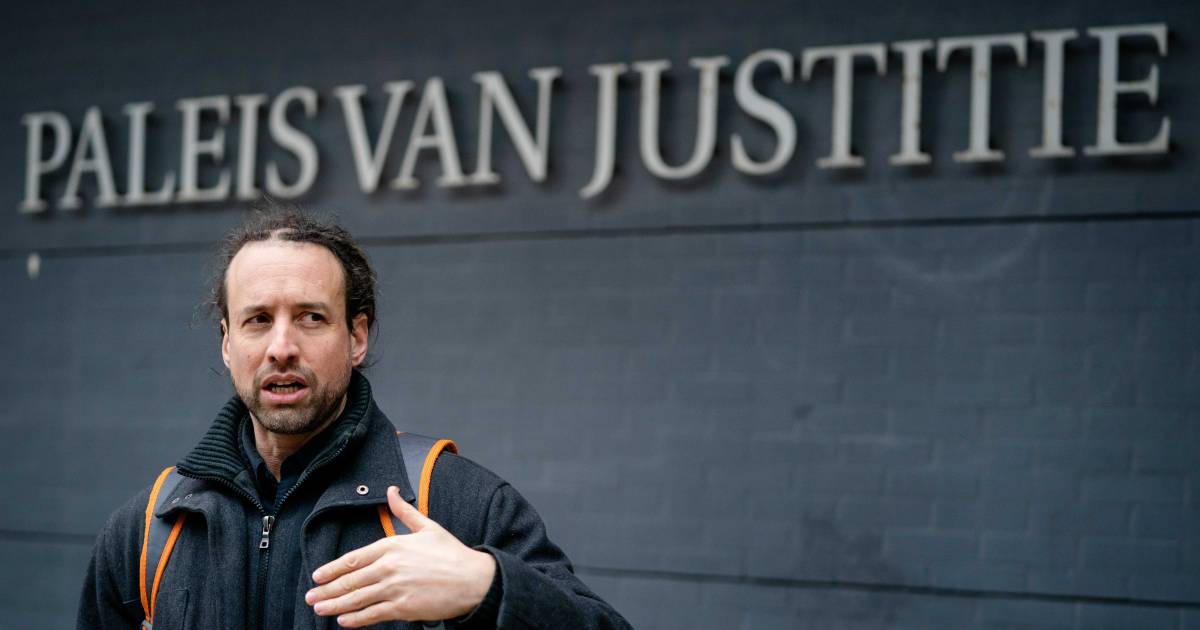 summary proceedingsCorona skeptic Willem Engel used 50,000 euros in donations last year, which he had received through his action group Virus Truth, to privately finance the purchase of a piece of land in Spain. This is apparent from information from ING, which blocked Viruswaard's business account for that reason earlier this year. The judge now rules that ING's measure went too far, but is critical of Engel's conduct.
Engel denies that a piece of land was bought with donations and states that a loan agreement with guarantee was only granted 'because ING refused to finance'. This loan is short-term and has now been repaid. Providing a loan has nothing to do with money laundering or terrorist financing.
In summary proceedings, the judge ruled in favor of Engel yesterday. ING must make the accounts, which have been frozen for months, available again as soon as possible, on pain of a penalty of 5000 euros per day. However, the judge was critical of how Engel had handled the donations.
Research ING
In August last year, ING launched an investigation into Engel's accounts, following media reports about his person and his action group. During the investigation, the bank came across various irregularities. It turned out that Engel had been using his dance school's account for some time to receive donations via Viruswaarheid.
The Rotterdam dance teacher had not coordinated this with ING, can be read in documents. Engel suspects that the bank 'probably received an order from the National Coordinator for Security and Counterterrorism (NCTV). "They didn't want to comment on that in the session," he says. ING again denies this.
Suspicious wire transfer
In the investigation, ING came across an 'irregular transfer' of 50,000 euros with 'a suspicious description'. Engel, who has been banking at ING since 2013, had used the donations, which were actually intended for the activities of Virus Truth, in the summer of 2020 to privately finance the purchase of a plot of land in Spain, ING says. "Engel could do that without having to answer to anyone."



Incidentally, it is not at all up to ING to find anything about this, all documents have been filed with the Chamber of Commerce

William Engel.
According to Engel, it concerns a loan for a project in Fuerteventura. This was urgent, otherwise a fine had to be paid. "A loan agreement has been signed to make everything run as orderly and transparently," explains the critic. According to the bank, however, 'nowhere did it appear' that Engel had been transparent with his donors about the use of donations for private purposes or that the donors had consented to this. The dance teacher reacts with surprise to this allegation. "We have been completely transparent. Incidentally, it is not at all up to ING to find out about this, all documents have been filed with the Chamber of Commerce."
An ING representative repeatedly asked Engel during the investigation whether he could substantiate the loan financed by donations. Because he did not want to send a loan agreement, ING 'was unable to carry out its investigation and obligations under the Financial Supervision Act and the Money Laundering and Terrorist Financing Act'.
Moreover, the driver (Engel, ed.) had in no way shown that he realized that this behavior was unacceptable. There was therefore a high risk of repetition and an increased integrity risk for ING', the documents read. In a response, Engel states that not he, but ING has gone beyond its scope. "These laws have been wrongly applied. ING should never have done this."
Judge agrees with Angel
As a result of the controversy, ING was forced to close Engel's account and say goodbye to Viruswaarheid as a customer. In this letter, the bank announces that it has lost confidence in the integrity of Virus Truth and that it cannot successfully complete the customer due diligence. In doing so, the bank observed a notice period of three months.



ING may not make its activities impossible because it cannot access the funds in its bank account

Judge's ruling.
If customers do not agree with this, they can file a legal objection. Engel did so and initiated summary proceedings, with success. 'Although the conduct of Engel can certainly be questioned, as mentioned above, there are no concrete indications of money laundering or other criminal activity,' the verdict reads.
In a legal sense, this means that ING only runs a limited risk if the banking relationship continues for some time. According to the judge, there is also the impression that ING 'prefers not to be associated' with Virus Truth. "But that does not mean that she can make Virus Truth impossible because she cannot have the funds in her bank account," it sounds, among other things.
By blocking the account, Viruswaarheid was unable to pay the invoices of lawyers, as well as an invoice from a party that, according to the foundation, 'is conducting scientific research into corona'. The court rules that there is an urgent interest, so the account must become available again as soon as possible.
Response ING
ING said in a response that it was disappointed with the verdict. "But we respect it and will implement it," a spokeswoman said. She emphasizes not taking a position on Virus Truth. ING does take a clear position when it comes to possible irregularities in an account that are not or insufficiently clarified. If customers do not cooperate sufficiently, ING runs a risk in the context of legislation and regulations and ING may decide to say goodbye to a customer."



We respect the verdict and will carry it out

Spokeswoman ING.
The bank is therefore still one hundred percent behind the customer survey. "Including blocking and closing of the account, which we carry out with all due care. As in this case, we will continue to conduct careful customer research to continue fulfilling our role as gatekeeper."
According to ING, the judgment concerns a temporary order for a period of four months. This means that Virus Truth can maintain a bank account at ING for the next four months.
Watch our most important news videos in this playlist.
Free unlimited access to Showbytes? Which can!
Log in or create an account and never miss a thing from the stars.

Yes, I want free unlimited access
ING: Willem Engel used 50,000 euros in Virus Truth donations for a piece of land in Spain | Economy
Source link ING: Willem Engel used 50,000 euros in Virus Truth donations for a piece of land in Spain | Economy