Education
Innovative School Leader of the Year: these are the nominees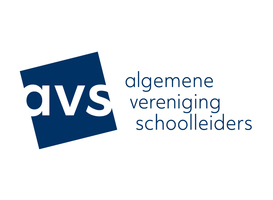 The General Association of School Leaders (AVS) organizes the election 'Innovative School Leader of the Year', in order to collect and reward good initiatives from school leaders. A professional jury has nominated three school leaders. On April 21, participants of the Online School Leaders' Congress will choose the ultimate winner. This is reported by the AVS.
Innovative school leaders are focused on the future, and that is certainly the case with the three nominees. During the conference on April 21, participants can vote for one of the three school leaders, after which the winner will be announced. You can register for the conference via this link.
The three nominees for the title 'Innovative School Leader of the Year' are:
Astrid Claessens, director of the public dalton school De Bundeling, Bunde
Claessens: "Too often we take teachers out of the primary process to do things that we can also assign to the administration or teaching assistants."
Jos Clout, school leader De Zonnewijzer, Roermond
Clout: "Let teachers provide about 60 percent of the education in what is important to every child. And leave the rest to specialists. The local police officer gives the traffic lessons, an artist the creative lessons. "
Margreet van Iterson, school leader Op 't Hof – De Malsenburg, Tricht
Van Iterson: "If you look at what children need, I think we should aim for larger schools. This discussion is often conducted too much on the basis of sentiments and not arguments. "
Follow the links to read extensively about the initiatives and future visions of the nominated school leaders.
By: National Education Guide
Innovative School Leader of the Year: these are the nominees
Source link Innovative School Leader of the Year: these are the nominees