Tech
Insure your smartphone, or is it already included in your home insurance? | Tech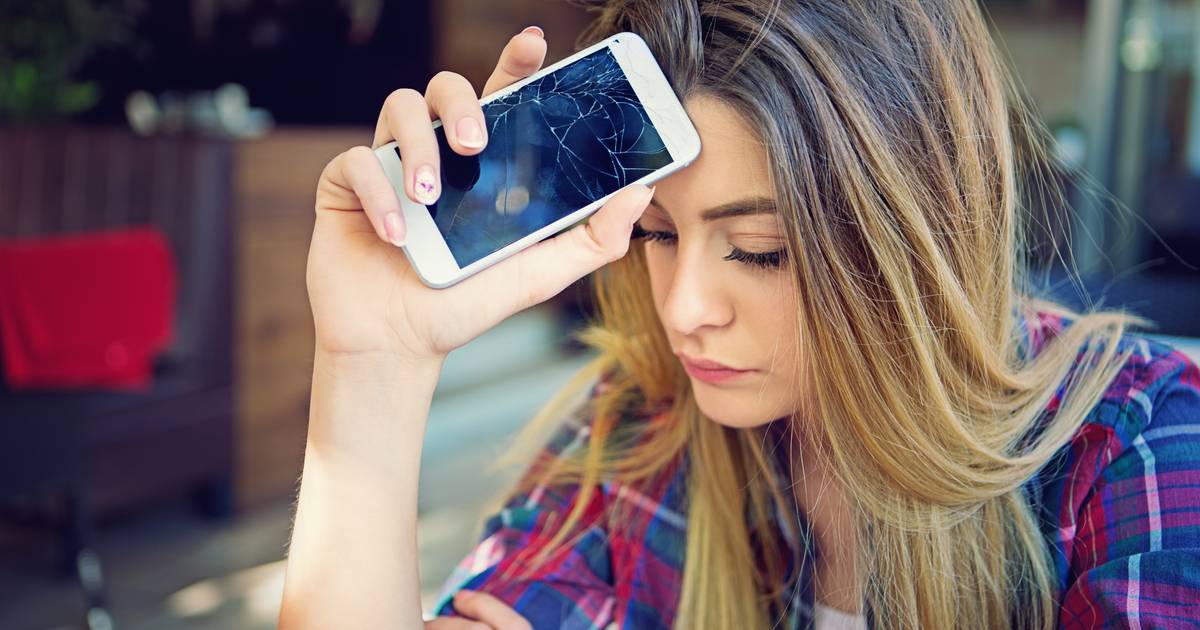 Anyone who has ever bought a smartphone or other expensive gadget has faced the same consideration: should I have it insured? Or is that new device perhaps already insured, without my realizing it?
After all, anyone who has home contents insurance is already somewhat protected against damage to a new phone or laptop. ,,That insurance applies as standard to everything that happens in your house", says insurance expert Bas Knopperts of Independer. "The problem is that you often take phones, tablets or laptops outside. In that case, damage that occurs outside your home will not be reimbursed."
It is possible with some home insurance policies to extend it with outdoor coverage, but according to Knopperts, few people do that. "It is therefore certainly not the case that your smartphone is always co-insured with your home contents insurance, that depends on whether you have taken out such extra coverage."
High price
What makes it so difficult to consider special insurance for a telephone, for example, is that it is often quite pricey. Sometimes that insurance is just as expensive as your entire home contents insurance. According to Knopperts, there is a good reason for the relatively high price: it is also good insurance that covers a lot. "There are few restrictions, you are often very well insured."
,,You can accidentally drop it, then the repair will be reimbursed or you get a new one, maybe a refurbished fashion model. Either way, you always come out right, you never back down." That is also a difference with home contents insurance, says Knopperts. "Depreciation is often applied. You will then only be reimbursed part of the new price, depending on how old the phone is. They deduct a percentage, so you have to add money yourself to buy a new one."
fraud
Knopperts suspects that fraud is often committed, for example by people who deliberately smash their phone when they want a new one, or who still report damage that has occurred outside the home with the home contents insurance. There are great risks involved. "If they find out, you will be registered as a fraud in a national system. You will then pay four or five times more for all your new insurance policies, I think you will regret it."
According to Knopperts, home contents insurance is never intended for gadgets, but for things such as fire or water damage and burglaries. "If all phones are claimed on that, the premium will become unaffordable." Some insurers therefore include restrictions in their policy for smartphones, for example. So check your own policy carefully if you want to know whether your devices are co-insured.



If all phones are claimed on that, then the premium becomes unaffordable
To insure or not?
Back to the separate insurance for smartphones or other gadgets: should you take out or not? "That's a decision you have to make for yourself. What does it cost, and what are the conditions?", says Joyce Donat of the Consumers' Association. "We don't have any general advice, but you have to ask yourself: if something happens to the device, can I pay for it myself to replace or repair it? If the answer is no, you'd better take out insurance. Otherwise, you might as well put the money aside yourself."
,,The coverage is really good, but the premium is not tender,' says Knopperts. "Are you going to pay that for just your phone? It's not even a whole package that includes your tablet, laptop, etc. If you were to take out separate insurance for each device, you would pay a lot per month."
Watch our tech videos below:
Free unlimited access to Showbytes? Which can!
Log in or create an account and don't miss out on any of the stars.

Yes, I want free unlimited access
Insure your smartphone, or is it already included in your home insurance? | Tech
Source link Insure your smartphone, or is it already included in your home insurance? | Tech