Business
Is Russia manipulating the gas price? No, says the Kremlin. Yes, experts think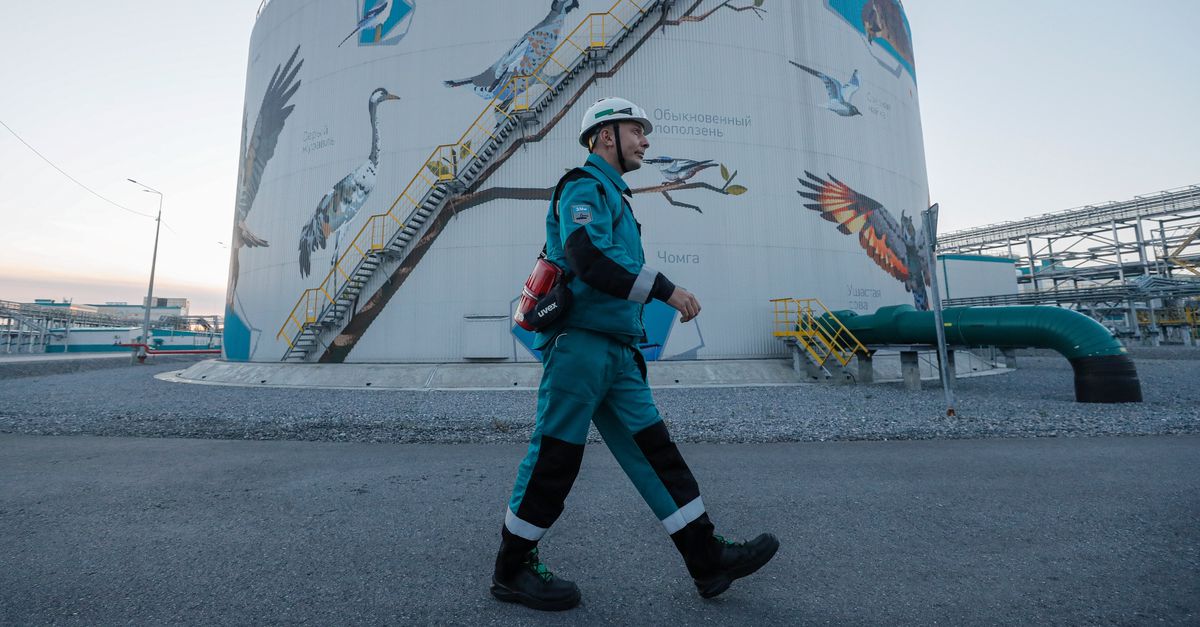 'You ask, we run'. That was the thrust of the Kremlin's response last Sunday to allegations that Russia is manipulating European gas prices. Referring to European unrest over alarmingly depleted gas reservoirs, Kremlin spokesman Dimitri Peskov said Gazprom is ready to fill them with Russian gas immediately. "Is it possible to pump more gas into it? That is possible. Gazprom is ready," Putin's ever-cheerful spokesman said on Sunday night on the talk show Moscow. Kremlin. Putin on Russian state television.
Due to the global gas crisis, Europe is struggling with relatively empty reservoirs and sky-high gas prices. Where the gas price per cubic meter normally fluctuates between 10 and 30 euro cents, the Dutch gas exchange charged no less than 75 cents for this on Monday.
With winter approaching, that is not exactly a pleasant situation. Russia is not the cause of the current gas shortages: it is a sum of factors such as the weather, technology and international trade. But European politicians have suspected Russia for some time that it is messing with the gas supply to increase the (price) pressure even more. Their suspicion is partly based on the fact that the current supply of Russian gas is lagging behind that of before the pandemic.
Although an increase in gas exports is expected this year to 185 billion cubic meters, in 2019 Gazprom was still well above that. And so it sounds suspicious in Europe: is Russia perhaps abusing its monopoly and driving up prices?
fire letter
After 40 MEPs called for an investigation into the Russian position in a burning letter, the European Energy Agency (IEA) last week urged Moscow to take a more active stance in combating the gas crisis. "The IEA believes that Russia could do more to increase the availability of gas to Europe and to ensure that storage facilities are sufficiently filled in preparation for the winter," the IEA wrote. It stressed that now is the time for Russia to live up to its reputation as a reliable supplier.
Russia itself firmly denies that it manipulates the gas price. At the end of July, Gazprom increased gas exports by 23.2 percent compared to the same period last year. So accusations that we are under-supplying Europe are absurd," Sergei Komlyev, head of Gazprom Export's contracts and pricing division, wrote last weekend. Spokesperson Peskov also announced on Sunday that all delivery requests are covered by Russia.
Also read this backstory: Hardly anyone can escape the consequences of the high gas price

But according to international gas experts, the Kremlin is indeed trying to make a profit from the dire gas situation. "Putin has used the global gas crisis, and the related European crisis, as he always seizes the opportunity to weaken Europe geopolitically," German gas expert Frank Umbach wrote in a response. NRC.
According to him, Russia is deliberately keeping its hand on the tap to increase the gas crisis, and thus put pressure on Europe. For example, Russia could blackmail Germany to start using Nord Stream 2 faster. This controversial German-Russian pipeline was recently completed after years of haggling, but the necessary tests and certificates are still awaited.
According to Umbach, the Kremlin is keen to finalize those certificates before a new government is formed in Berlin, and a stricter, greener minister may take office. The German regulator has until early January to issue an assessment on the approval of the pipeline.
The fact that Russia denies manipulating also raises the question of whether Russia can supply more gas. Earlier this year, several accidents, including one in August on the Jamal Peninsula, led to gas production stagnating.
Kremlin spokesman Peskov said on Sunday that "underground storage facilities cannot be pumped up in a few days by opening the valve full for a while." He also emphasized that Gazprom has always been a reliable supplier; the European criticism would be merely 'propaganda'.
The independent Dutch gas expert Jilles van den Beukel finds it more interesting to look at Russia as a whole than just at Gazprom. "We can't look under the hood at Gazprom," he says. "Maybe Gazprom can no longer supply, but the eg Russia certainly can. It is up to Putin to tell Gazprom to purchase additional gas from other Russian gas suppliers."
Proposals already in
According to Van den Beukel, proposals are already on the table in the Kremlin. The problem would be that Russian suppliers charge a higher price than the 5 to 6 cents per cubic meter that is paid in Russia on the domestic, regulated market. His estimate is that Putin will only agree to this when Nord Stream 2 is in use.
According to the Russian gas expert Mikhail Krutichin, the alleged rumbling with the gas tap could turn out to be bad for Russia. "If Gazprom's actions do indeed cause higher gas prices, it will shoot itself in the foot," he told Russian news site Sobesednik. "After all, with an unreliable supplier, Europe will want to switch to solar and wind energy even faster."
In collaboration with Hester van Santen
A version of this article also appeared in NRC on the morning of September 28, 2021
Is Russia manipulating the gas price? No, says the Kremlin. Yes, experts think
Source link Is Russia manipulating the gas price? No, says the Kremlin. Yes, experts think