Education
Jan Don appointed dean of the Faculty of Cultural Sciences Open University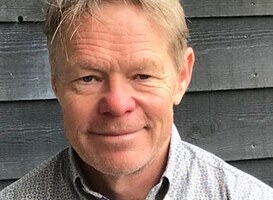 The Executive Board of the Open University has appointed Dr Jan Don, associate professor at the University of Amsterdam, as dean of the Faculty of Cultural Sciences and professor of Linguistics and Language Education with effect from 1 May 2022. He succeeds Prof. Thomas Vaessens, who has been Dean of Humanities at Utrecht University since 1 April 2022. This is reported by the Open University.
Jan Don (1963) started his scientific career at Utrecht University. After his studies in Dutch Language and Culture, he was a teacher and researcher at the Faculty of Arts there. His area of ​​research is theoretical morphology. In 2002 he transferred to the University of Amsterdam, where from 2012 he fulfilled several managerial roles at the Faculty of Humanities. He was successively head of education in Dutch Studies, program director for MA courses in Dutch Studies and program director for the Bachelor's cluster Literature and Linguistics. In addition to his current position, he is a member of the Supervisory Board of the Fryske Akademy, co-coordinator of the Grammar and Cognition research group of the Amsterdam Center for Language and Communication, and a member of the advisory board of Zeitschrift für Wortbildung and SKASE Journal of Theoretical Linguistics.
Faculty of Cultural Sciences
The Faculty of Cultural Sciences of the Open University offers academic education and conducts research in the field of culture in the broadest sense. The focus is increasingly on the cultural dimension of current social issues such as mobility and migration, new media, medical humanities and technological innovation. The faculty offers bachelor's and master's degrees, as well as shorter, thematic programs and post-graduate education. Every year, about 2,500 students follow this activating academic distance education.
By: National Education Guide
Image: Open University
Jan Don appointed dean of the Faculty of Cultural Sciences Open University
Source link Jan Don appointed dean of the Faculty of Cultural Sciences Open University