Education
Keep schools open or not and more classes are at home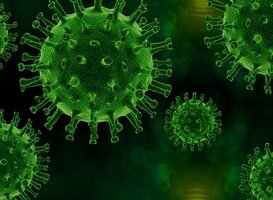 Monday: Due to the quarantine rule, more classes will be at home
More and more classes are being sent home because teaching staff is in quarantine. Last Friday, everyone had to stay at home if one person from the family or one of the housemates was infected with corona. No distinction is made between vaccinated, unvaccinated, children or the elderly.
Tuesday: No measures in schools for the time being, OMT is keeping an eye on it
The OMT would prefer to "avoid" stricter rules for schools, despite the increasing number of infections among children. The Outbreak Management Team does think it is important to monitor the situation in schools "closely", to see whether children do not infect too many other age groups.
Wednesday: Most teachers are in favor of a temporary closure of schools
Primary school employees who participated in a poll by the EenVandaag Opinion Panel are in majority in favor of a temporary closure of the schools. A total of 600 teachers, school principals and other primary school staff took part in the TV program's poll. 63 percent of them are in favor of temporary closure to combat the high number of corona infections in education.
Thursday: Education sector calls on the cabinet to listen to the OMT advice
The education sector hopes that the cabinet will decide to keep the schools open, as the Outbreak Management Team (OMT) advises, according to insiders. The PO Council, which speaks on behalf of primary education, calls on the cabinet to follow the advice. "During previous school closures, we have seen that it is extremely important for children to go to school together with classmates," said chairman Freddy Weima. The Secondary Education Council, which represents secondary schools, also wants the schools to remain open.
Friday: According to the MEB, Corona prick has the most effect on children with a condition
Corona vaccination would have the greatest effect for young children with underlying conditions, says Ton de Boer of the MEB drug authority. He points out that children who, for example, suffer from cancer, diabetes or heart disease are more at risk of becoming seriously ill if they become infected with the corona virus.
By: National Education Guide
Keep schools open or not and more classes are at home
Source link Keep schools open or not and more classes are at home