Business
KLM CEO Elbers closes deal with Indian Indigo and immediately switches Economy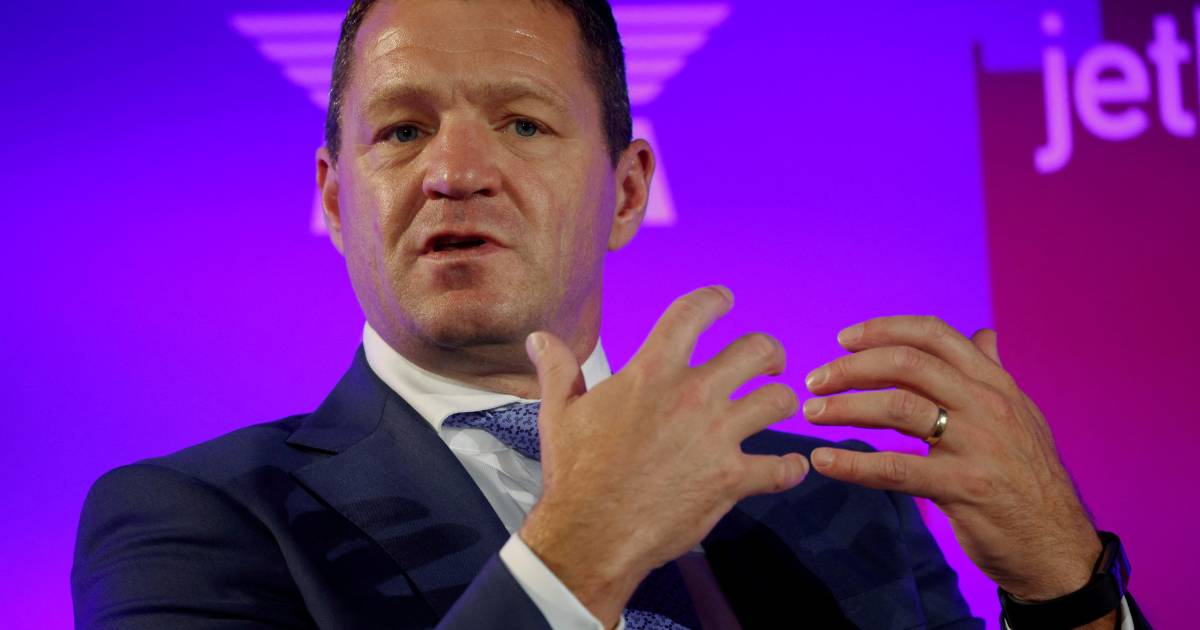 KLM CEO Pieter Elbers will lead Indian airline Indigo. Elbers, who has to leave KLM on 1 July, will switch to the second company in the country.
Indigo, which was founded in 2006 as a low-cost airline, just last week concluded an agreement with KLM about exchanging flights. "It's a good company," Elbers said in Germany, on the periphery of a visit to Airbus. ,,Indigo is more towards low-cost than a full-service airline like KLM. But they have a good product and they fly all over India and the countries around it."
The company will transport KLM passengers within India. ,,It is a code share (exchange of flight numbers, red.) on domestic flights to 16 destinations. It is a great collaboration that fits in with all KLM flights to India."
'Time in the scaffolding'
It is not clear whether his switch has anything to do with the collaboration, which, according to Elbers, has 'been in the works for a while'. ,,We entered into this agreement with a number of colleagues," said Elbers last week. ,,That's the beauty of such a large company, that you do such things together. The timing is very good for KLM."
According to KLM, Elbers' appointment as CEO is independent of the collaboration. According to the company, the collaboration with Indigo was already concluded in 2020, but the start and therefore the announcement was postponed due to the corona crisis.
Under Elbers, KLM has been trying to gain a firmer foothold in India for years. "In 2017, in addition to New Delhi, we flew to Mumbai ourselves. And just before covid we opened flights to Bangalore . The Indian market is developing rapidly. That's what a collaboration is like."
Until 2019, KLM cooperated with the Indian Jet Airways, with which an agreement was concluded in 2017 for the exchange of flights. Jet Airways then also started flying to Schiphol, with KLM signing for the onward transport of travelers in Europe.
Conversely, Jet flew KLM travelers to their final destination in India. However, Jet went bankrupt in 2019. Elbers: "Jet was one way to achieve growth in India, but it has stopped." Since then, KLM has been looking for a new partner.
Similar to China
Five years ago, he compared the Indian aviation market with that of China when he worked for KLM in Asia at the beginning of this century. KLM has now grown into a major player in China. For example, in the years before corona, the KLM network to China was significantly expanded under the leadership of Elbers, and KLM is considered the most important European company in the country. Close ties were also made with the Chinese companies China Southern and Xiamen Airlines.
Domestic air traffic in India is increasing enormously, just like in China at the time, with budget airlines such as Indigo in particular playing a role. This also leads to growth problems. For example, Air India has been in trouble for years and newcomer Kingfisher previously went bankrupt in addition to Jet.
Elbers will start work in India on October 1. Until now, he has always worked at KLM, in various positions. He will be succeeded at KLM on 1 July by Marjan Rintel, who comes from the Dutch Railways but previously worked for KLM for many years.
Free unlimited access to Showbytes? Which can!
Log in or create an account and never miss a thing from the stars.

Yes, I want free unlimited access
KLM CEO Elbers closes deal with Indian Indigo and immediately switches Economy
Source link KLM CEO Elbers closes deal with Indian Indigo and immediately switches Economy