Education
Koning opens an exhibition about slavery in the Rijksmuseum today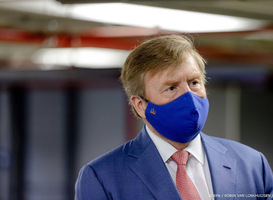 King Willem-Alexander opens the Slavery exhibition in the Rijksmuseum in Amsterdam on Tuesday afternoon. Based on ten true stories, the exhibition tells about how people lived in slavery, about slave owners, people who resisted and people who were brought to the Netherlands into slavery.
Although the museum is still closed for the time being due to the corona measures, people can already view the exhibition online. Secondary school students from the Amsterdam region will also have the opportunity to visit for free in the coming weeks. The opening can be seen online at NOS. When the museum reopens, visitors will be able to see Slavery through August 29.
The exhibition tells about the Dutch colonial period from the 17th to the 19th century and highlights slavery in Suriname, Brazil and the Caribbean, in which the West India Company (WIC) had a hand, and slavery in the South. Africa and Asia where the Dutch East India Company (VOC) was active.
By: ANP
Koning opens an exhibition about slavery in the Rijksmuseum today
Source link Koning opens an exhibition about slavery in the Rijksmuseum today