Education
Koning Willem I College and De Leijgraaf are continuing with a merger plan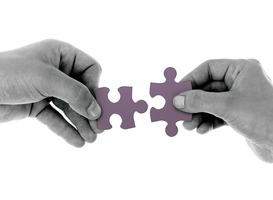 In the past period, Koning Willem I College (Den Bosch) and De Leijgraaf (Oss) have investigated the possibilities of intensive, sustainable cooperation and the form that is most effective in this regard. Yesterday, the Supervisory Boards independently decided to continue the investigation, with the intention of a merger of both institutions. This is reported by the Koning Willem I College.
On the basis of careful consideration, the intention is to first enter into an administrative merger and then develop it into an institutional merger.
Continue to pursue vocational education in the region
"Both the results of the surveys, and the statements made during various conversations we have had with employees, students and external relations, confirm the need to continue the research," says Jos van Kessel, president of the Board of Directors. Board of the Koning Willem I College. "Student numbers are expected to decline further in the near future. By joining forces, we can continue to continue vocational education in the region. This is important for students and the business community in the Northeast Brabant region. We have opted for a merger because we want to enter into a sustainable and intensive collaboration across the board ".
Addition and challenge
Recent research shows that Koning Willem I College and De Leijgraaf have a shared vision of education and the way in which education is given substance.
"The educational offer complements each other and a merger offers many innovation opportunities. We also see added value for the region in the collaboration between schools and the professional field, "says Peer van Summeren, chairman of the Executive Board of De Leijgraaf. "The migration of, among other things, the IT systems and the coordination of procedures and working methods are a challenge. In addition, effective cooperation between two organizational cultures will require attention ".
Follow-up procedure
A final investigation report, a Merger Effect Report (FER), will follow in May. The effects of a merger are described in the FER – in accordance with the legal requirements.
At the end of the formal procedure that follows, the minister takes a decision. Following a positive decision by the minister, Koning Willem I College and De Leijgraaf can start the administrative merger. This is expected to take effect on January 1, 2022.
By: National Education Guide
Koning Willem I College and De Leijgraaf are continuing with a merger plan
Source link Koning Willem I College and De Leijgraaf are continuing with a merger plan