Netherlands
Kris and Lisanne went hiking in Panama, but never left the jungle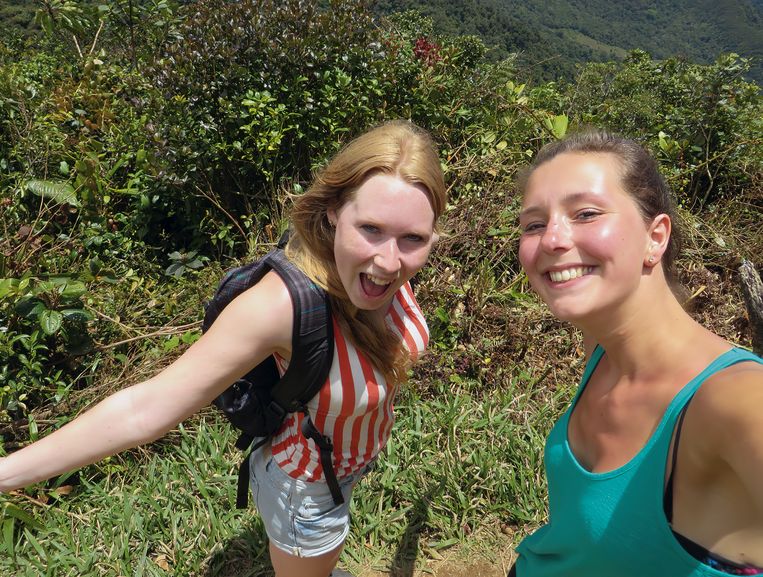 It is still a mystery that lives worldwide: what happened in Panama to the Dutch backpackers Kris (21) and Lisanne (22)? For their book 'Lost in the jungle' Marja West and Jürgen Sneringen reconstructed the disappearance of the girlfriends. 'Our assignment was to stop the nonsense on the internet.'
On the garden table in Zaandam, in the Dutch province of North Holland, Jürgen Sneringen (56) carefully flattens a printed satellite map – wallpaper strip format. If he slides it between two other maps, an extreme enlargement of the area is created in which the Amersfoort backpackers Kris Kremers and Lisanne Froon disappeared in 2014. Ten by ten kilometers is the stretch of jungle in which the young women were killed.
Marja West (48) points to a pinprick between treetops that looks like tiny broccoli stumps and hair-like paths that meander through meadows and along water: that's where the last photo of Kris was taken. 'The forest behind my house in Eexterveen is more unknown territory to me than this piece of jungle in Panama. I know every stone there. That's how long we've hung over maps and looked at images on Google Earth. '
It is just one example of the fanaticism and the more than solid research of Marja West and Jürgen Sn dispatched, originally fictional authors, which after twenty months resulted in the 363-page book 'Lost in the jungle'. About their involvement: 'For almost two years we got up in the morning and went to bed in the evening with Kris and Lisanne in our minds.'
Doubts

Jürgen Sneringen about his fascination: 'Two healthy Dutch girls who still had their lives ahead of them. The last photo of Kris touched me. She has just crossed a stream and is looking back. But her smile seems tired. Did she know they were in trouble? Did she then have doubts about their choice to continue walking after the viewpoint, contrary to the advice? Lisanne already found the Veluwe complicated, why did she do that? I wanted to know what was behind that photo. What I couldn't shake off: the image of them chilling in shorts, waiting in vain for a search team. So intense. '
Marja West: 'And dark in the wilderness is completely different from dark in the Netherlands. There it is really black. The sounds you hear, the rustling. Scary. As a fiction author, I wondered: How do you feel when this happens to you? I have a daughter who was 20 at the time and said, Mom, I'm going to Egypt with friends. I was not happy about that. But she was an adult, so I had to let her go. It's so sad, they had a great goal: to volunteer and see the world. Everything was ready for their return, Lisanne's student room was furnished. And then this happens. What happened to Kris and Lisanne is every parent's nightmare. '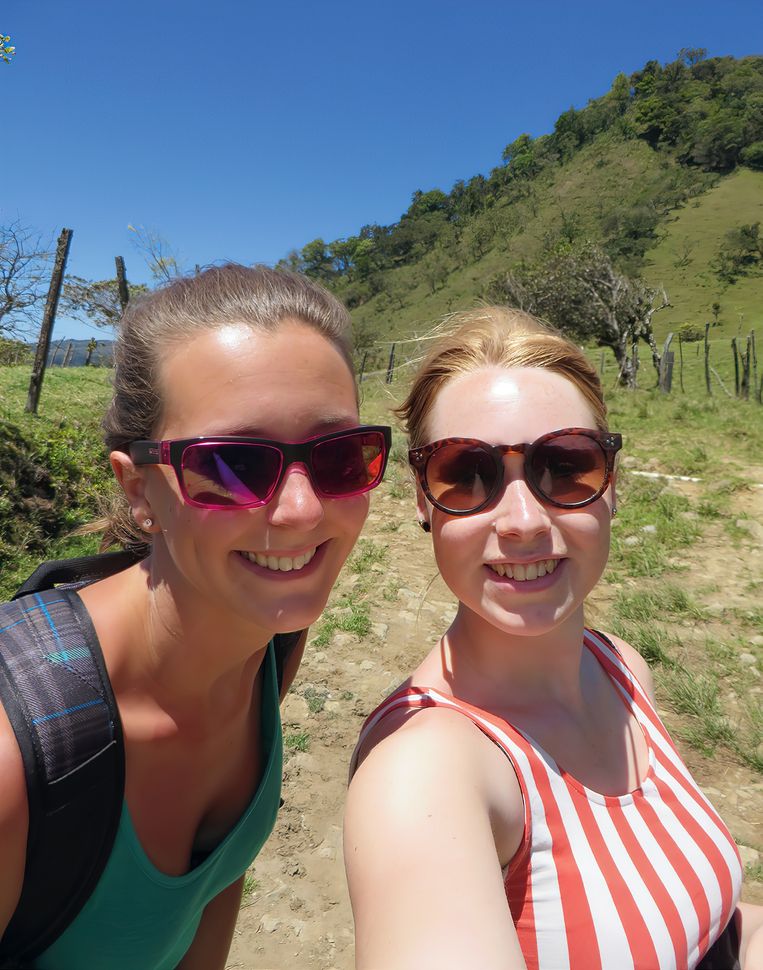 Jürgen Sneringen: 'After being confronted with physical evidence of the discovery of Lisanne's foot, I had to stop for a moment. That's how tangible the story became. ' Marja West: 'Tears came to my eyes when I read that she had painted her toenails pink. For me that is an expression of freedom and happiness. '
Conspiracy theories

'The night photos on the recovered camera and the regular switching on and off of the telephones days after they went missing created a huge amount of conspiracy theories,' says Jürgen Snerders. 'Our English site is viewed every day by 1,200 visitors from 89 countries. By self-proclaimed internet detectives, 99 percent of whom claim it is murder. ' Marja West adds: 'As a result, guides and other people involved in Panama still receive death threats, because they would have a hand in the disappearance. Are they called murderers? People are harassing the families of Kris and Lisanne and the Ministry of Foreign Affairs because they do not continue to investigate the case. Dangerous madness. It was therefore our task to include facts in our book and to stop internet nonsense. '
That is why the authors dig through 2,700 pages of Panamanian and Dutch police reports and autopsy reports. They reviewed hundreds of testimonies and interviewed those involved, including Betzaïda Pitti Cerrud, then a prosecutor in Panama. They also studied bodycam images of other hikers, spoke to behavioral experts and survival specialists, used data from the telephones of Kris and Lisanne, and had every millimeter of the photos found magnified. And they bought the same Canon camera that the girls were on the road to study the mechanism in detail. "Because it was an outdated device, it turned out to be complicated to get the right manual," says Jürgen Snyleen.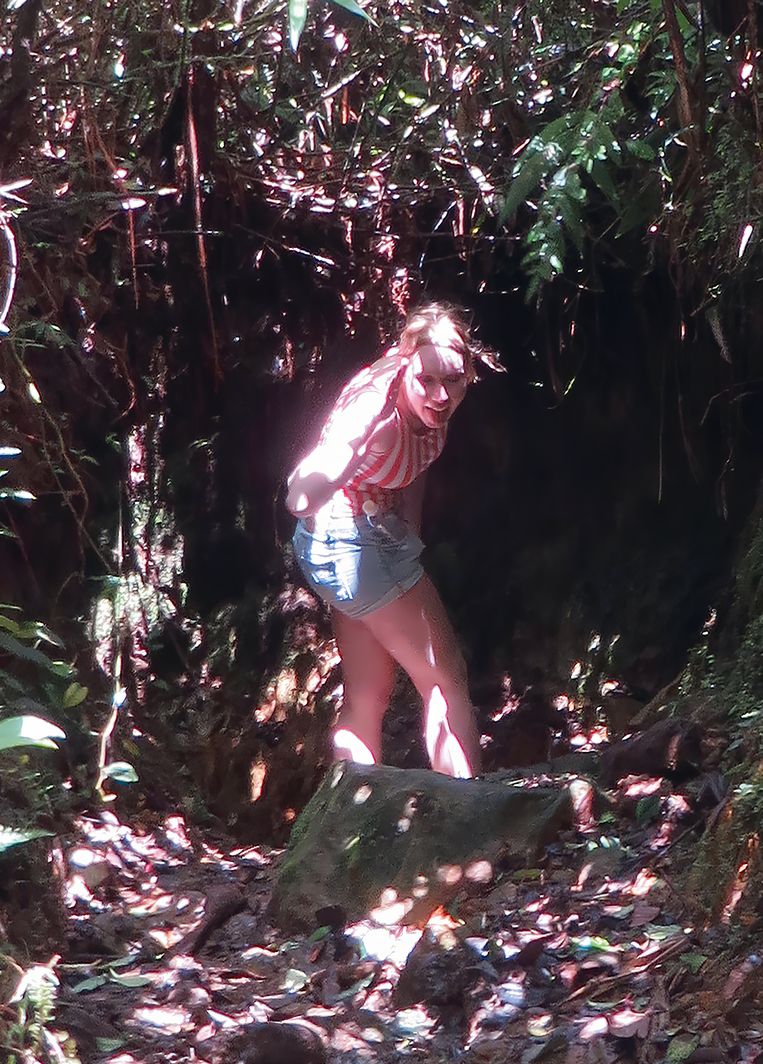 In the mission to get as close to the truth as possible, and thereby rule out any reasonable doubt, they even went so far as to approach the American factory of chips manufacturer Pringles. This is to find out whether the buses, unlike the European ones, have been made without label from white cardboard. One of the last photos by Kris and Lisanne shows a kind of mirror cap on a rock that the duo may have used to reflect sunlight, in the hope of attracting attention.
The students and friends who worked in an Amersfoort eatery left their hostel in the western backpacker paradise Boquete on April 1, 2014 to go hiking. Goal: the Piano Path. A walk that leads to the Mirador viewpoint, and takes about five hours to get there and back. They don't carry much in the backpack they take turns carrying: two water bottles, their phones, a camera, and some usual junk. They walk in walking shoes and wear shorts and a tank top. If they don't show up the next day on a tour they've booked, the guide will check at their hostel. Their beds appear to have been sleepless and there is some concern. In time it turns into panic and as the days go by and the rainy season breaks out in full force, into despair. 'You can go without food for a long time and there was probably enough water,' says Marja West. 'But the terrain was downright dangerous due to height differences, smoothness and temperature differences. Due to the high humidity you run the risk that every scratch on your leg will turn into inflammation. '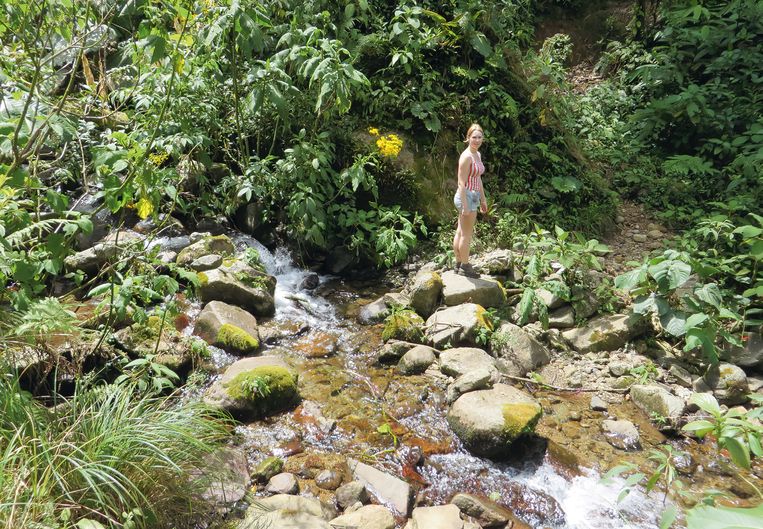 Two months after their disappearance, hopes for a happy ending evaporate. Then, deep in the jungle, the backpack is first found with their phones, bras and camera. Later discoveries of bone remains and a shoe with a foot in it. Those finds lead to speculation and conspiracy theories that circulate to this day: they have been kidnapped because of their organs, they have encountered a serial killer, someone has recruited them into prostitution, they are slaves in an unknown country.
'People go unbelievably far,' says Marja West. Someone had photoshopped a man with a machete in the bushes. Another had bought the same striped top as Kris' from Zara to prove it had been manipulated: the tracks were different from the picture. Logical: those cheap tops never look exactly the same. A red truck that had been spotted near the Piano Path years earlier suddenly appeared in the 2014 timeline. The dog Blue, known in the village, is said to have walked with Kris and Lisanne. All that nonsense remains online for years and at a certain point people take it for granted.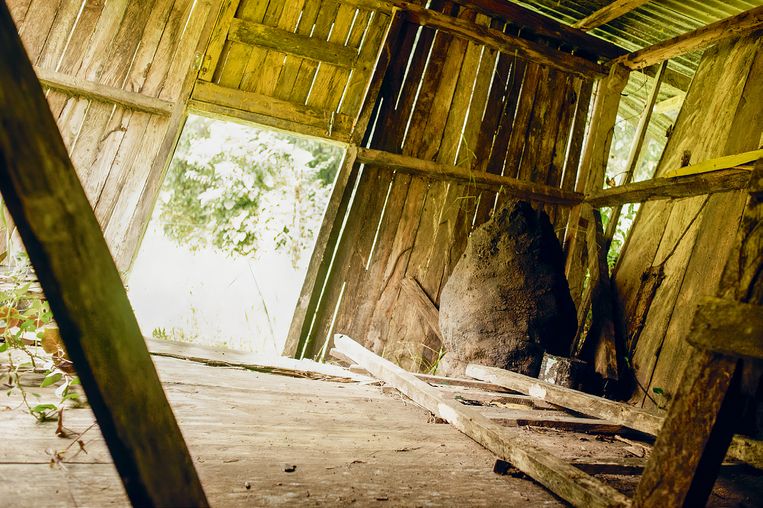 Jürgen Sneringen: 'This will become even more complicated in the future. Then deep fake images can emerge between real footage. Immediately fabrications can hardly be distinguished from real ones.
By reducing and deducing, combining reports and explanations and data, removing physical evidence and fables, the authors have made a meticulous, accurate reconstruction that reads like a train. It is very likely that the girls stayed in one place for the first three days after they got lost. When no one came, they started walking anyway. Deeper into the jungle, until they got stuck. Jürgen Sneringen: 'The last sure point they were still alive was April 8th. And then we hope, however that may sound, that it lasted as short as possible. ' Marja West: 'Because you never die at the same time. One of the girls sat next to her dead friend. It's such a horrible thing because the events could have been prevented: brought a GPS tracker, let you know exactly where you were going, didn't walk through, bought a booklet of the area. Nothing complicated about it. But yes, you don't often realize during your holiday that something bad could happen. '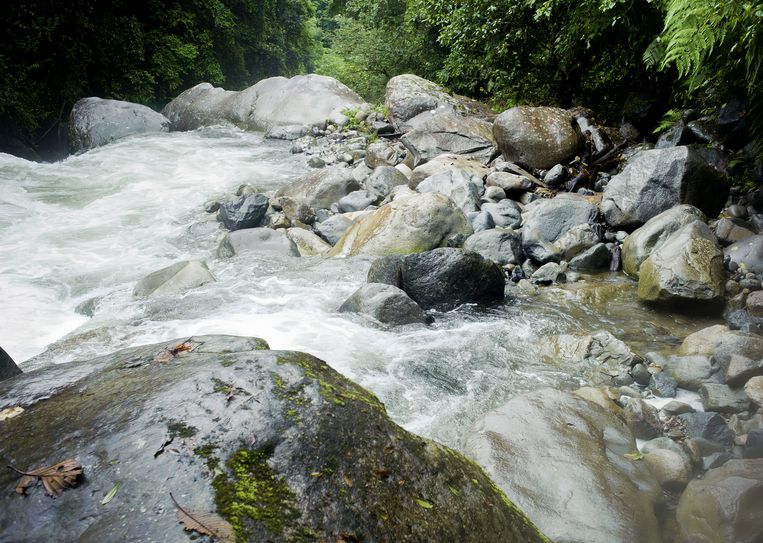 The authors informed the families, who refused to cooperate, that they were working on the book to protect them from surprises. The fact that they have not yet taken a step into the jungle themselves does not detract from their research, they say. 'We couldn't travel because of corona,' says Marja West. 'But we have collected so much information and have been able to dismiss so many claims as a result. As soon as possible, we still want to go to the area. To meet the people there and get answers to questions. The location of their remains is not where they died, the bones were probably taken by the river. We want to know where Kris and Lisanne spent their last nights. '
'Lost in the jungle' is published by Spectrum, € 21.99.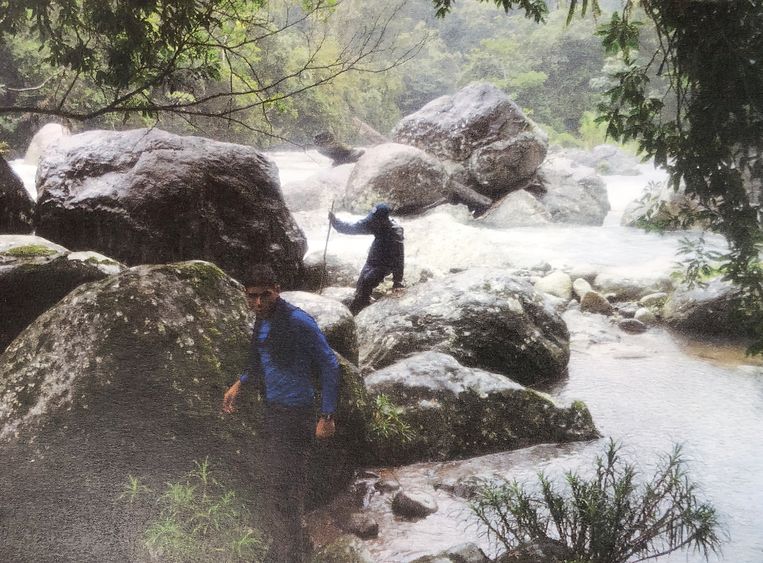 Kris and Lisanne went hiking in Panama, but never left the jungle
Source link Kris and Lisanne went hiking in Panama, but never left the jungle