Sports
Kruisland beats Madese Boys 14-0, RBC beats Roosendaal in city derby | amateur football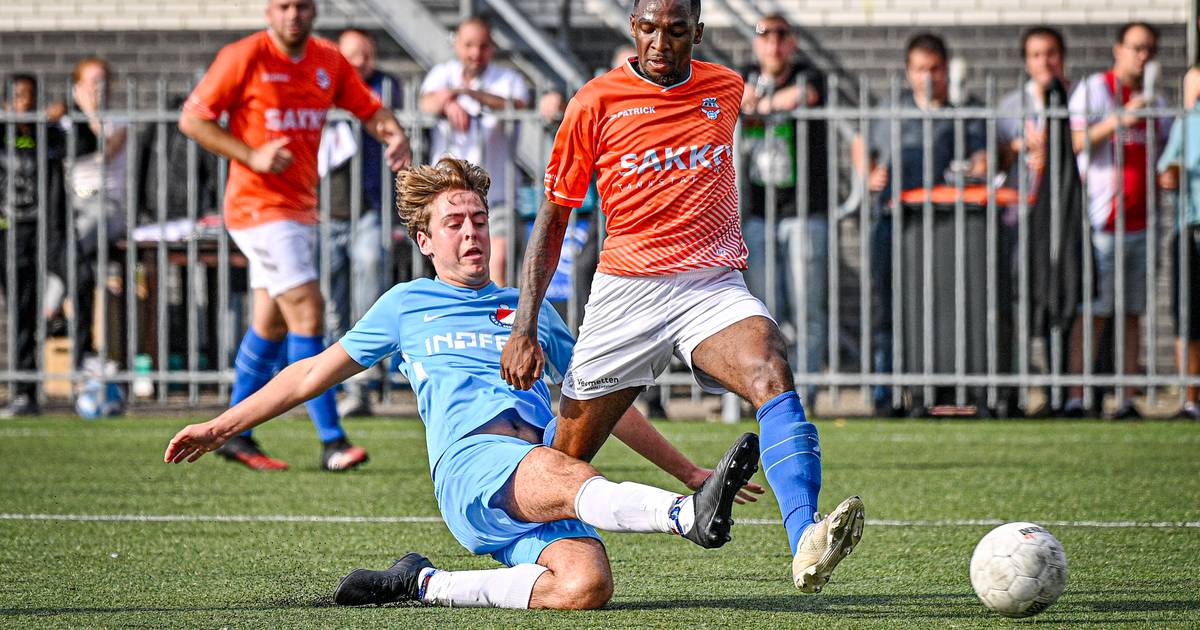 sunday 2ndYoeri Rombouts, who came over from the former IFC big league, was on a roll on behalf of his new club Kruisland. He scored no fewer than eight times in the 14-0 win against a seriously weakened Madese Boys. RBC is the first pursuer after it won the city derby 2-0 against Roosendaal.
Kruisland – Madese Boys 14-0 (8-0). 1-0 Yoeri Rombouts, 2-0 Mike de Bruijn, 3-0, 4-0 and 5-0 Rombouts, 6-0 Richelor Sprangers, 7-0 Rombouts, 8-0 De Bruijn, 9-0 Ayoub Boudouch, 10 -0 Mitchell Ott, 11-0 Remco van de Riet, 12-0, 13-0 and 14-0 Rombouts.
,,We didn't expect this after a mediocre preparation. There was just no size," said trainer John Taks. "They were very good and we were very bad", Made-trainer Dion Schuurmans did not want to hide behind a team devalued by stopped and injured players. "In the end it's only three points that we lose."
Brook Forward – WSC 2-2 (1-1). 1-0 Lars Bastijn, 1-1 Yorick Hulsman (pen.), 2-1 Flemming Oprel, 2-2 Soufiane Bakkali.
"Satisfied with the point after a very bad preparation," said Beek Vooruit trainer Marcel van Helmond, trainer of Beek Vooruit. ,,We fought as a team for this result".
JEKA – TSC 2-3 (2-1). 1-0 and 2-0 Randy Klees, 2-1 and 2-2 Tim Rubenkamp, ​​2-3 Nino Doelman.
,,A hard giggle, I'm not amused,' JEKA coach Ivo van Moergestel looked back. ,,We started very well, had control, but missed a penalty at 2-1 via Klees. game played." Colleague Ad Looijmans called TSC's victory hard fought: ,,They made it very difficult for us."
Rows – Bavel 1-1 (0-0). 1-0 Dave Voermans, 1-1 Niek Akkermans.
,,You don't always get what you deserve," sighed Rijen-trainer Freddy Kruijs. ,,In the end, very satisfied with the game, but not with not using the many opportunities."
Cluzona – FC Tilburg 2-2 (1-0). 1-0 Ruben Maas, 1-1, 1-2, 2-2 Sam Snoeijs.
The home team came at 1-0 due to a solo by Maas. The last three goals all came in the final minute.
RBC – Roosendaal 2-0 (0-0). 1-0 Kenny van der Weg, 2-0 Giovanni Moerland.
RBC did not receive the victory in the city derby against Roosendaal. Nearly 1,000 spectators saw Roosendaal goalkeeper Roy de Weert bravely defend himself until the 67th minute. De Weert had no chance on a cannonball from former pro Kenny van der Weg.
Roosendaal kept pushing, but was unable to score an equalizer in the 97th minute either. In the subsequent counter, Giovanni Moerland was left alone on the center spot to whistle the hidden ball into the empty goal: 2-0.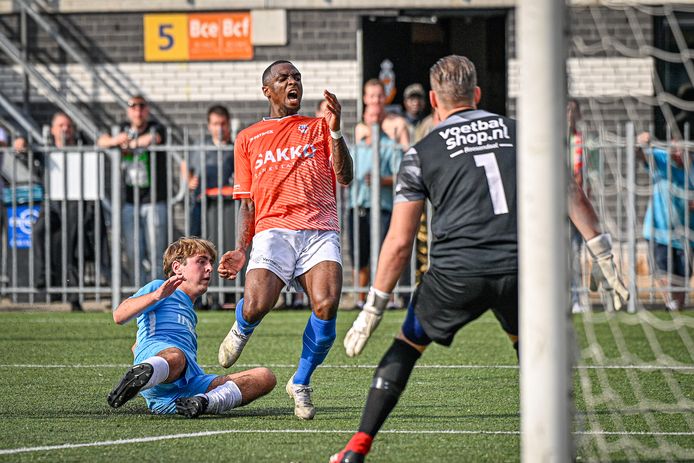 Afterwards, RBC coach Robert Braber gave the credit to Roosendaal. ,,They gave us a very difficult day by playing compact and very disciplined. It wasn't quite there yet on our side. In such matches you have to destroy the opponent, so we could have made it easier for ourselves. On the other hand, we have given almost nothing away ourselves."
Visiting trainer Mark Klippel was anything but dissatisfied despite the loss. ,,We looked for a way to make it as difficult as possible for them, and we succeeded very well for a long time. I can only say that I am proud of the group. Before the break, we were able to create danger a few times. Barely after rest."
Free unlimited access to Showbytes? Which can!
Log in or create an account and don't miss out on any of the stars.

Yes, I want free unlimited access
Kruisland beats Madese Boys 14-0, RBC beats Roosendaal in city derby | amateur football
Source link Kruisland beats Madese Boys 14-0, RBC beats Roosendaal in city derby | amateur football