World
Lawyer Bouterse: 'Court martial unauthorized' | Abroad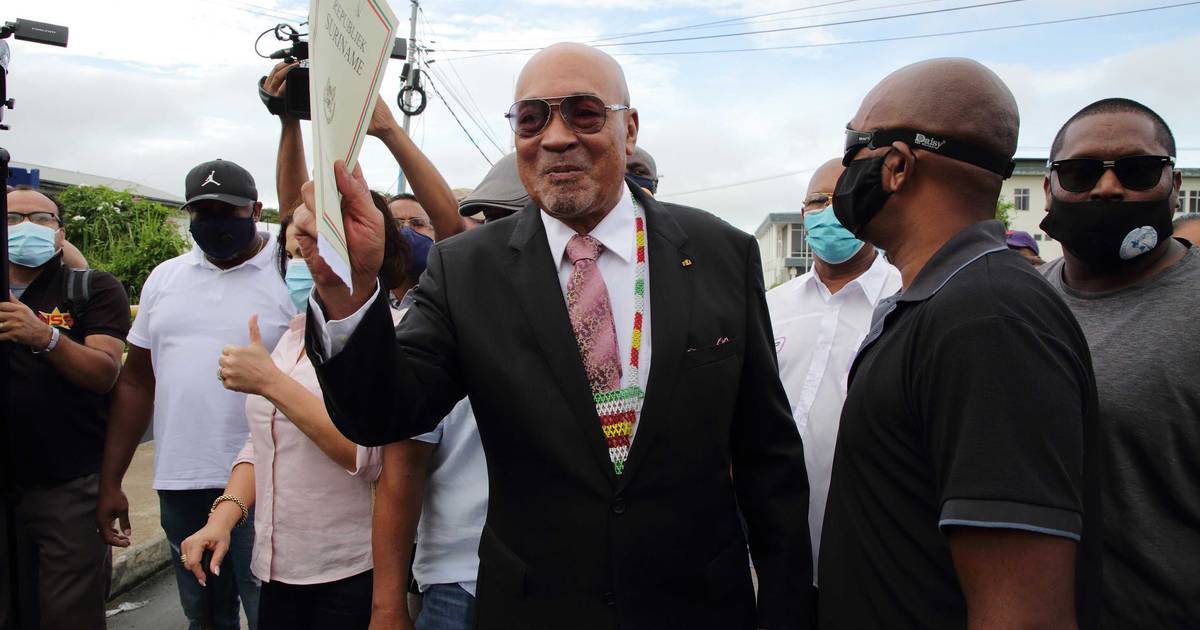 The Court Martial in Suriname should never have declared the Amnesty Law unfounded in the trial surrounding the December murders. Only a civil judge is allowed to do that. This was argued by Desi Bouterse's lawyer yesterday in the handling of the former president's opposition to his conviction.
The Court-Martial sentenced Bouterse in absentia to 20 years in prison for co-perpetrating the murder of fifteen political opponents of his regime in 1982. In the verdict, the council declared the Amnesty Act unfounded, because of interference in an ongoing criminal trial.
The Surinamese parliament passed the Amnesty Act in 2012, which indemnified suspects in the process from further prosecution. At that time, Bouterse was president and prime suspect in the criminal case. The trial was then halted for four years, until the Court Martial dismissed the controversial law.
Unauthorized
According to Irwin Kanhai, Bouterse's lawyer, testing the Amnesty Act is reserved for a civil judge and not for a criminal judge, such as the Court Martial. He wants the council to declare itself incompetent.
Yesterday's resistance case turned into legal bickering between Kanhai and prosecutor, military officer Manro Danning. Kanhai believes that Bouterse's 2007 summons should be annulled. The case has been postponed to February 26.
Two months ago, Bouterse made a statement to the Court Martial for the first time during the trial. He thinks that the judges did not find the truth and important witnesses were not heard. According to him, the victims had been arrested and killed because they were preparing a 'dangerous military invasion' by the 'colonizer' of the Netherlands.
Corrected
"The injustice done to me must be corrected," said Bouterse. "I'm sure history will acquit me of all guilt for the sad, traumatic event of December 8, 1982."
Bouterse himself was present at his resistance case yesterday. Outside, where a handful of supporters of his NDP party had gathered, he told journalists: "I hope everything is going correctly."
The next of kin, united in the Foundation on December 8, 1982, want the case to be dropped 'as soon as possible' and the sentence to be carried out. They believe that the trial has been long enough and that the case should be settled almost 39 years after the December murders.
Watch our trending news videos in the playlist below:
Free unlimited access to Showbytes? Which can!
Log in or create an account and don't miss out on the stars.

Yes, I want unlimited access for free
Lawyer Bouterse: 'Court martial unauthorized' | Abroad
Source link Lawyer Bouterse: 'Court martial unauthorized' | Abroad