Netherlands
Left-wing Vivaldi parties in defense against Mahdi migration memorandum: 'Hors question.'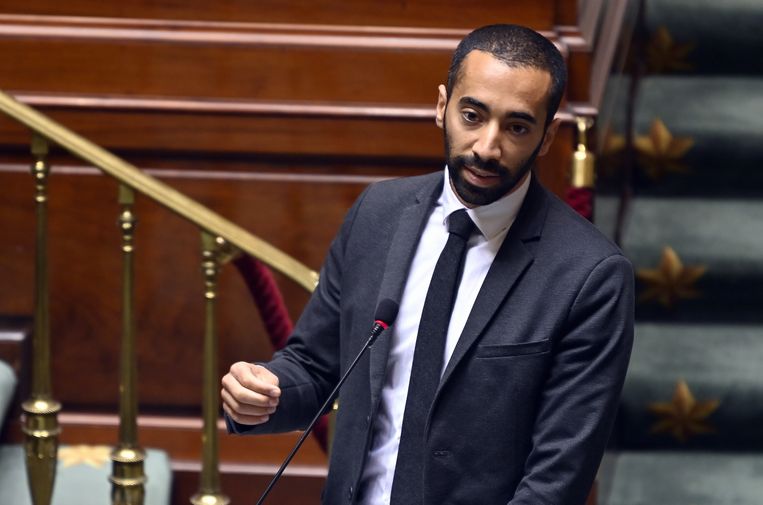 "No pasaran", said Ecolo Deputy Prime Minister Georges Gilkinet at the start of the Council of Ministers this morning. "There is a reason why residential entry is not included in the coalition agreement. This is hors question."
The ministers sat together about the migration memorandum of State Secretary for Asylum and Migration Sammy Mahdi (CD&V), which had been leaked this morning. In it, he sets out the guidelines for his policy for the coming years. But a proposal from the memorandum caused serious tensions within the government. Mahdi wants to revive the law on residential entry. This would allow the police, in exceptional cases, to enter a home where undocumented migrants reside.
The residential entries are political dynamite. Three years ago, the proposal was already on the table in the centre-right Michel government. In the end it was brushed aside because it was too sensitive on the French-speaking side. Now Mahdi comes up with it again, albeit in a watered-down version. Mahdi is now also talking about a 'visit right' instead of residential entry. But the new name and the changes are not enough to allay the suspicions on the left.
The Greens immediately veto it. Trying to smuggle problematic Swedish proposals into Vivaldi through the back door? No, thanks", says Groen chairman Meyrem Almaci. Coalition partner PS joins the resistance. "This goes against the Constitution, which states that the home is inviolable. Moreover, it is not in the coalition agreement," said PS Deputy Prime Minister Pierre-Yves Dermagne.
Everything revolves around a vague sentence in the coalition agreement, which each coalition partner interprets in its own way: "The government takes measures to prevent the removal from being made impossible by manifest lack of cooperation." According to the Mahdi cabinet, this can clearly be read as an opening to the right to visitation, but PS, Ecolo and Groen think otherwise.
On the Flemish side, the reactions are milder. For example, people in Vooruit circles say that this should actually be possible. According to the Flemish socialists, Mahdi's adherent policy is combined with better guidance during voluntary return.
When the Vivaldi government was formed, it was written in the stars that migration would be a tough one. The ideological differences between the seven parties are large. "We can only hope that the soup is eaten less hot than it was served," said an insider.
In the vicinity of Prime Minister Alexander De Croo (Open Vld) it can be heard that this is only an initial proposal, and that much remains to be said. Mahdi: "But everyone agrees that migration policy needs to be improved."
Left-wing Vivaldi parties in defense against Mahdi migration memorandum: 'Hors question.'
Source link Left-wing Vivaldi parties in defense against Mahdi migration memorandum: 'Hors question.'