Netherlands
Let your colleagues determine your salary: good idea or not? | Work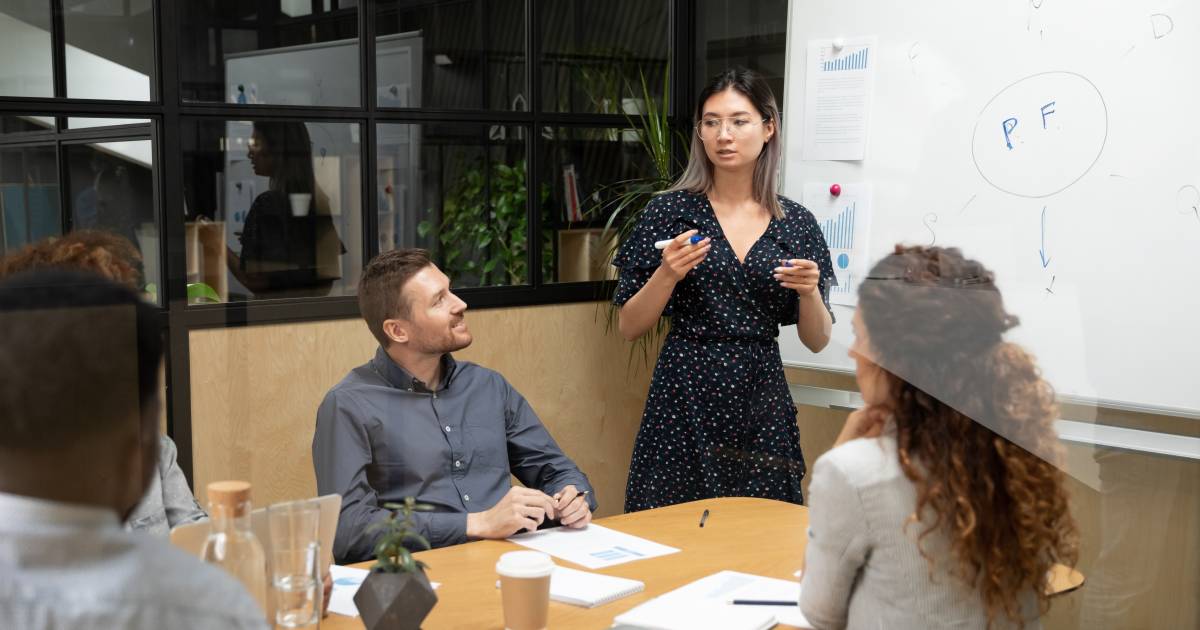 pollWorking as optimally as possible, that is the aim of organizational psychologist Lennard Toma. He is always looking for ways to improve self-organization and happiness at work. Every week he shares his best tips here. Today: What if colleagues determine each other's salary?
Imagine that your colleagues were going to determine your salary. Not HR, not your manager, not the collective labor agreement, but the people you work with every day. What would you think of that?
In the company where I work, colleagues determine each other's salary. There is a committee that you can join voluntarily. In this salary committee, one first considers what the salary budget will be for the coming year. The budget is determined after advice from colleagues outside the committee. They then divide that amount among the employees based on their added value to the company. Advice on this is also sought from colleagues. Negotiations are not possible, so that less well-spoken colleagues are not disadvantaged.
The text continues below the poll.
Would your colleagues be allowed to determine the amount of your salary?
Yes, good idea (18%)

No not at all! (69%)

I don't know (13%)
And that's fine. There are no excessive salaries and no unfair distributions. There are some differences in salaries, because some colleagues – according to colleagues – add more than others. So they get some more. Experience, skills, number of years with the company and even private situation play a role in this. But also profit that is made and a sense of fairness determines who goes up how much each year.
Favoritism
Most likely, letting your colleagues determine your salary feels like a bad idea. Thinking about your own colleagues, you see that they give themselves a higher reward than you. Favoritism arises and people are disadvantaged with vicious backroom politics. You may be afraid that colleagues will find out what your salary is now because you think you are getting more than you deserve.
If you're a manager, you may fear that the staff will rob your place and kill it. You may be afraid of mutual quarrels between colleagues, because you think that people will not like each other much.



Your boss or HR barely know what you are doing exactly. Why should they be able to determine your salary and not your colleagues?
I understand your fears. But are you not above all afraid of the unknown? Is the current way of determining salary really that fair? Your boss or HR barely know what you are doing exactly. Why should they be able to determine your salary and not your colleagues? Moreover, salary scales are blind to all nuances and individual differences.
As most companies now arrange it is as it always has been. Still, you can ask yourself whether the step to something new, such as a situation in which colleagues partly determine your salary, will not also be better. It might be a little scary, but that's true of all new things. To attempt?
Columnist Thijs Launspach is on holiday. Lennard Toma is his temporary replacement. Would you like to know more about Lennard's view of work? Also read his book 99 Problems But The Boss Ain't One.
Watch all our work and career videos here:
Free unlimited access to Showbytes? Which can!
Log in or create an account and don't miss out on any of the stars.

Yes, I want free unlimited access
Let your colleagues determine your salary: good idea or not? | Work
Source link Let your colleagues determine your salary: good idea or not? | Work