Business
Lost work after your fiftieth? Too bad: hundreds of applications, still no job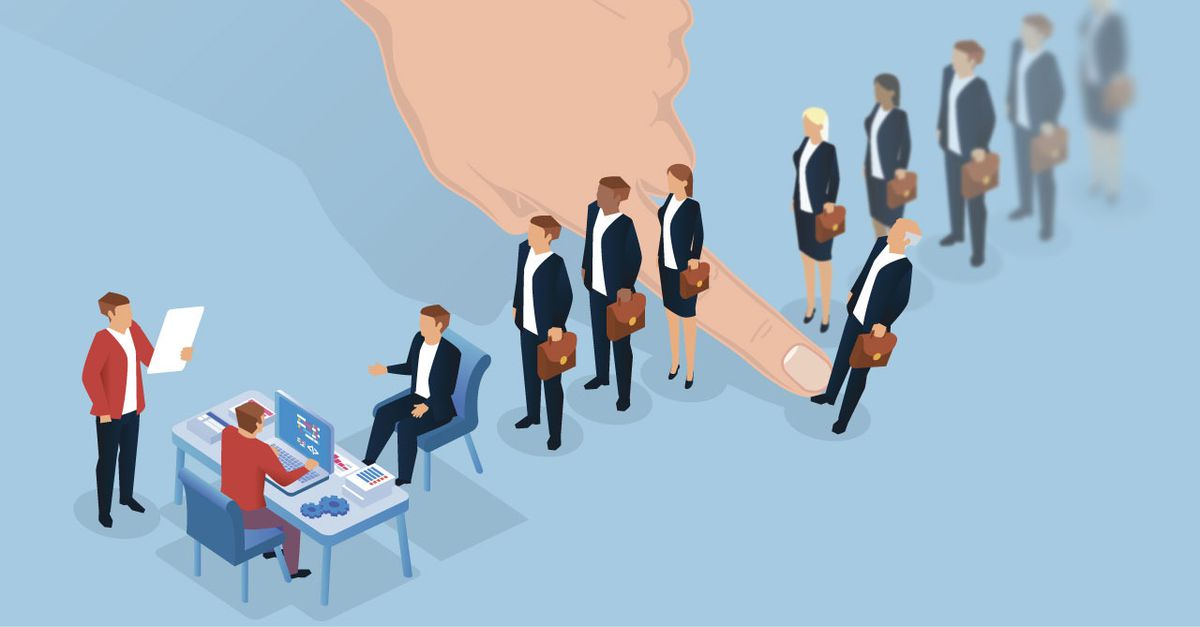 The times that Theo Kok (54) was told that he 'did not fit the profile'? He has long lost count. He had worked as an operational manager for a caterer for thirty years, when he was declared redundant. He immediately started a search for a new job, but it was difficult. In two years he sent hundreds of application emails.
Only twice was he invited for an interview. Because of that profile. At least, that's how it was said. Kok himself suspects that his age was the main reason. "I understand that I am not the ideal candidate for every position, but I was rejected even for vacancies that matched seamlessly with my CV. Then you start thinking: is my resume not in order? Not appealing to my motivation? I have sometimes continued asking. I was told there were better candidates, but I think they meant younger candidates. "
Selection by age may not be allowed, but it is happening in abundance, says Joop Schippers (65), professor of labor economics in Utrecht and specialized in age discrimination. It is the most experienced form of discrimination when looking for a job, according to research by the Social and Cultural Planning Office. Especially people over 55 say this. But there is no question of malicious intent, according to Schippers. He argues that employers mainly choose a younger candidate out of habit. A legacy from the time when a relatively large number of young people and few elderly people were available on the labor market.
"In addition, rejuvenation was logical, because the work used to be physically more demanding. Now that we mainly work behind desks, there is no longer any need. Still, I expect it will take a while before that tendency to rejuvenate wears off. "
Competences and motivations
There are many prejudices about older employees: too slow, not flexible enough, difficult to manage. This is unjustified, say many over-50s, but it is seldom possible for employers to make this clear. Anne-Marije Buckens (33), who, with her career center 50 Company, provides job placement services for the over-50s, sees it regularly. "The older generation, unlike millennials, was not brought up to name their competences and motivations, even though that is very important. Twenty years of experience is not enough. You also have to be able to translate that into what an employer is looking for. "
Buckens believes that employers care a lot less about the date of birth in someone's passport than is thought. "I know from practice that enough employers are also consciously looking for experience."
Also read Ben Tiggelaar's column: The Ageism Scandal

With them, the over-50s have to stand out. That's where things often go wrong, according to Buckens. "Many jobseekers look on job vacancy websites, write an email and hope to be invited. But only 20 percent of all available jobs come out through a vacancy, 80 percent are filled internally or via the available network. "
She advises her customers to actively ask around and network, for example on LinkedIn. "After an application email, maybe one or two people in an HR department will know who you are. If your 28-year-old boy next door puts a nice post on LinkedIn that same day, up to five thousand people will see that you are available in one day. "
They regularly knock on the door of Buckens: people who had a permanent contract with one employer for decades and who have never thought about the future of their career. "After being fired, they enter a labor market that has completely changed. They keep searching endlessly for the same high salary that they received after all kinds of wage rounds and promotions, while that is no longer in line with the market. Or they discover that no one is waiting for their specialty. That is why it is so important that people start thinking about their careers earlier. A quarter of the professions as we know them today will no longer exist in ten years' time. All the more important that people continue to learn and develop. "
Discrepancy
Many over-50s are also prepared to do so, thinks Professor Schippers, but they often do not know exactly what employers want. It creates a discrepancy between supply and demand. "On the one hand, employers are struggling with vacancies that are difficult to fill and staff shortages. On the other hand, people are eager to get to work, but don't interfere. They want to acquire certain knowledge and skills, but then they need to know which ones. Mediating parties, such as the UWV and career counselors, must provide more customization. "
In recent years, the media regularly reported on older employees who applied for a job and did not find work. According to employment mediator Buckens, this has created a one-sided image: the over-50s as a victim of the labor market. She opposes it. "It is at odds with my practice and, moreover, you do not solve the social problem with it."
In fact, says Professor Schippers, that negative reporting actually contributes to the problem. "When everyone says that you have little chance as an elderly person, you send an application email and you already think in advance: well, it will not be. And the recipient thinks: do I have to be the one dork who does take on the elderly?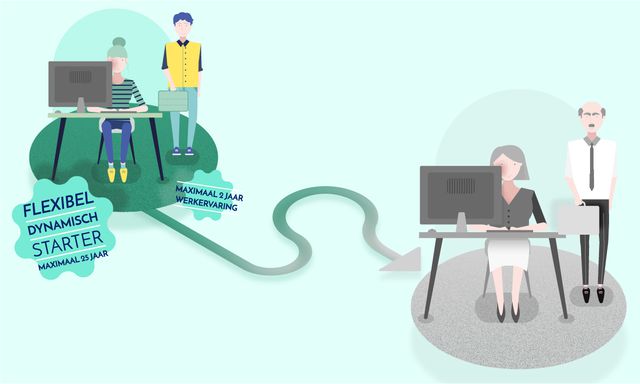 Also read: Why are companies so often looking for a 'young dog'?

"There are, of course, also good examples. People who start a business at the age of 60 or people who start working somewhere at the age of 50 and who continue to do so with extraordinary success until the age of 67. You only hear about it less often. "
That may change in the future, Schippers expects. "In many sectors there is a risk of structural staff shortages. You can already see this in education and care, where retired employees are even asked to return. That will improve the labor market position of the elderly. "
In any case, Theo Kok can be added to the list of success stories. He was approached via LinkedIn by a 'diversity recruiter' and now works as a district manager at a cleaning company. For a fraction of the salary that he had accrued with his previous employer after thirty years, that is. "But I am glad to be back at work for a long time."
A version of this article also appeared in NRC on the morning of April 8, 2021
Lost work after your fiftieth? Too bad: hundreds of applications, still no job
Source link Lost work after your fiftieth? Too bad: hundreds of applications, still no job