Netherlands
Louise (62) saves 700 euros, otherwise only buys groceries: 'Horeca is not for me' | Money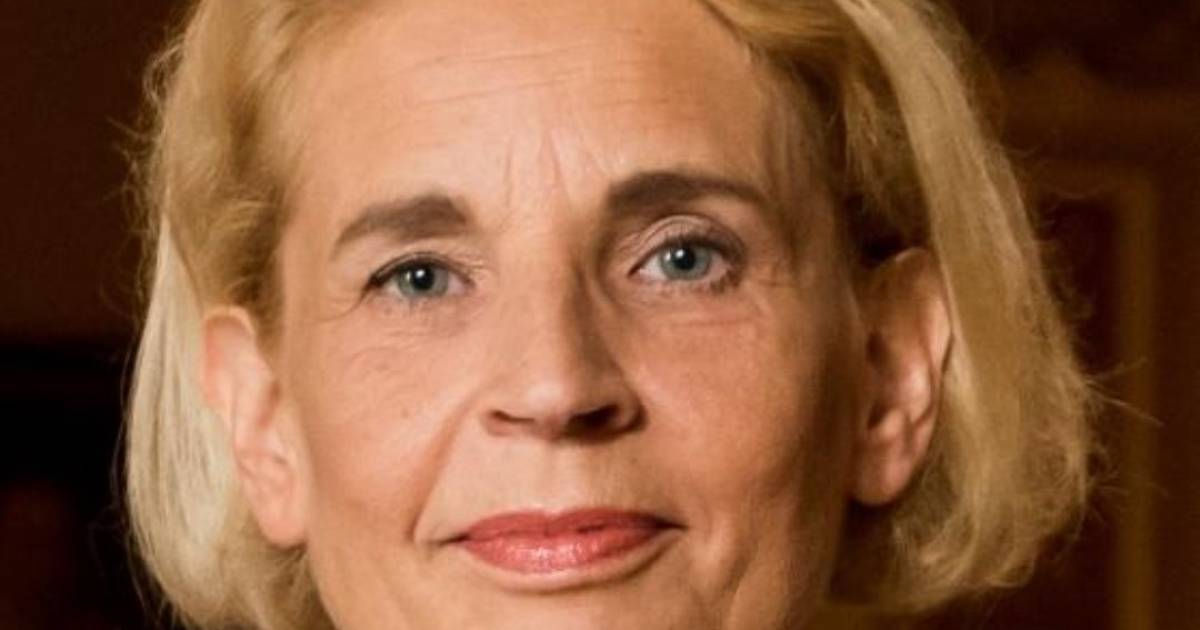 Super saversSome people are very good with money. Whether they have a lot or a little, they are creative and with results. How do they do that? Every week we let a super saver speak here. This time: Louise Wegers (62), who voluntarily put her salary on hold during corona and lived on welfare for seven months.
Louise Wegers (62)
Lives: alone, has lat relationship
Lives in: Knight's Church
Income
Monthly wage: 2210 euros (from own company in machine operations, two employees employed)
Expenses per month
Living: 650 euros
Insurances: 45 euros
Groceries: 500 euros, including all extras
To play sports: 0 euros (exercise a lot, walk the dogs, no gym subscription)
Clothing: Included with shopping money
Catering industry: She'd rather not come
Holidays: No need to leave now
Save: At the moment 700 euros
During corona for seven months on welfare and voluntarily put your salary on hold? Tell!
"I applied for support to save income tax. For seven months I received no salary, received 1052 euros in social assistance while I have 1000 euros in expenses per month. Still, I made it."
How did you survive on 52 euros?
,,I still had some arrears of salary and made a little savings in those months, but the trick was mainly not to buy anything – only food and the essentials. I already worked as a volunteer at the food bank and also received food from it. There's a button on me: if I don't have it, I can't spend it. I have not been red once in that entire period. I consider myself a financial wizard. I would also like to coach other people financially. At the food bank I saw so many people who are struggling to manage their finances well."



Above all, the trick was not to buy anything – only food and the essentials
What is your biggest financial tip?
,,I have always arranged my money affairs with a certain system. I add up my fixed costs. Then I subtract that from what comes in that month. I save and divide the remaining amount by 30. Then I have an amount that I can spend every day. If I don't spend anything for three days, I can spend that amount in one day. It's amazing what you can still spend. That's how I always did it. When I lived on that welfare, I had much less than now, but the system still worked and I got out. I didn't get any benefits either. As a director of a company, you are not entitled to anything."
Do you have any tips for spending less?
I only drink water or tea. I eat little meat and a lot of fresh fruit and vegetables, I never cook from packets. Good food is important to me, because your body is your engine. Horeca is not for me, that makes a difference. And I look through advertising brochures for offers. I'm not into hoarding, but if shampoo or toothpaste is two for one, I'll get it."
How do you get your skills in money matters?
"In 1977 I got my first job at ABN AMRO. I did that for 15 years. I went through the entire banking process, did all the work and was in all departments."
Why did you leave?
,,I felt like I was just handing out money, when I couldn't really do anything for those people. So when my first daughter was born, I started working in home care, a rewarding job that was much more satisfying. Moreover, I could also combine it better with school hours. I did it for seventeen years. My daughters are now 28 and 32 and have been living on their own for a long time."
And then you started this business?
"My company was founded in 2013, initially by my ex-husband, but after it went bankrupt, after a restart it is 100 percent in my name. I do the administration and occasionally customer contact. My ex still works for me, that's why I don't get alimony. We are officially divorced in 2019. It's not always easy to work with your ex, but a lot of work is done on location, so we don't get in each other's way. I hope to have bought it out in August. I'm arranging that now."
Is that what you are saving for now?
,,No, I do that by increasing my current mortgage so that I can give him the money he is entitled to. Initially, the mortgage lender rejected my request, but I wrote a complaint: I am a human being, not a collection of numbers. Look at what people spend instead of what they earn. It worked, and now they've adapted that for other people too. Pretty awesome."
What do you like to spend money on, now that you have more to spend?
,,I was quite fond of shopping for clothes, but because that was not possible during that welfare period, I lost it. I already have a house full of clothes, so that's not a problem. And my new boyfriend is moving in with me. I'm never really into stuff, but now I want to tackle the house, a new beginning. The nice thing is: he has a good salary, but he didn't save. Now that he's with me, he's discovered it. Simply because he saw how I arrange it and thought: I can do that too. We save up for fun against each other."
You save really smartly on your fixed costs: after all, these take up at least half of the income for many people. Independer lists the best places to start.
You can also get inspiration for frugality through tips from 'Stingy Gerda', as Minke van Kuijen calls herself. Take a good look at whether shops are offering you really advantageous offers during Black Friday, for example, she tips:
Free unlimited access to Showbytes? Which can!
Log in or create an account and never miss a thing from the stars.

Yes, I want free unlimited access
Louise (62) saves 700 euros, otherwise only buys groceries: 'Horeca is not for me' | Money
Source link Louise (62) saves 700 euros, otherwise only buys groceries: 'Horeca is not for me' | Money