Education
Majority of schools are excluded from the Schoolkracht subsidy by drawing lots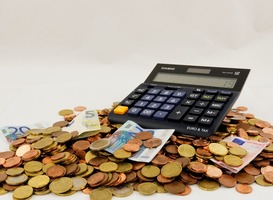 More than 4,700 applications have been submitted from all over the Netherlands for the Schoolkracht subsidy scheme, which is intended for school and educational development. However, the vast majority of schools will not receive a grant, as there is only money for a maximum of 190 projects. This reports VOS / ABB.
The Ministry of Education: "School leaders and teachers do not always find the time, budget and focus to develop and / or implement ideas for change and improvement. Or to sustainably secure good changes in educational practice. This subsidy scheme aims to support school leaders and teachers with their school development. So that schools become and remain learning, professional organizations and sustainable school development is strengthened in basic education. "
A large number of schools turned out to be interested in the Schoolkracht subsidy scheme, but most applications were drawn. The ministry indicates that only a maximum of 4 percent of the applications can be awarded, and that this is done on the basis of drawing lots.
Draw is unwise
The PPO de Link Foundation, the school board of ten public schools, has been drawn, but policy officer Matthijs Brinkhuis says that he does not think drawing lots are a sensible choice for the ministry: "It is possible that initiatives have now been drawn that contribute less to the quality of Dutch education. Such subsidies should of course be provided on the basis of the content, so that several schools in the Netherlands can learn from successes. " Brinkhuis hopes that the subsidy scheme will be expanded in the short term. "Wouldn't it be a shame if so much improvement potential remains in the Netherlands, because the one-off resources are lacking?"
By: National Education Guide
Majority of schools are excluded from the Schoolkracht subsidy by drawing lots
Source link Majority of schools are excluded from the Schoolkracht subsidy by drawing lots