Health
Mark Rutte admits mistakes in a television interview, but doesn't "do everything differently"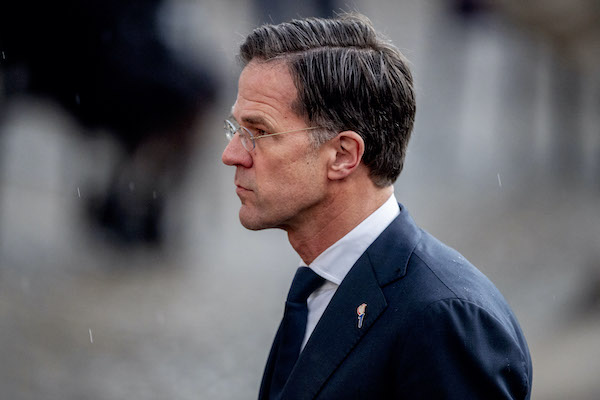 Despite admitting that his mistakes have led to a crisis of confidence in Congress, Prime Minister Mark Rutte has no plans to "do all sorts of things differently," he said on Monday. He told the TV show Nieuwsuur in an evening interview.
Rutte was invited to an interview that lasted about 25 minutes to outline his "radical ideas" and his role in changing the political culture of The Hague.
Looking back on his decade at the top, Rutte said he felt he didn't give the minister enough room to discuss "big social issues." Instead, he said he chose to make a quick decision instead.
He also admitted that he had made a "big mistake" by denying that he had spoken of a highly critical Christian Democrat, Peter Omzikt, at the first meeting on the formation of a new cabinet.
Rutte said the problem was that he didn't remember it correctly yet. "I don't lie. I try not to hide or take things off the table," he added, "a lot reaches my desk." Nevertheless, the resulting crisis of self-confidence is his fault, the prime minister said. "If a big problem is at stake, it's my job as prime minister to make sure I know the details."
Rutte also said he had never doubted that he would continue to be the leader of the VVD. "I led the campaign, and we're well beyond the biggest party. I got 2 million priority votes," he said. "It would be very strange if I said I would resign."
His decision to stay in place made the coalition formation process more complicated, given that some political parties did not want to be part of the government that commanded him.
Critic
In addition, the commentator said after the broadcast it was still unclear if some of the ideas he brought to create a more open government would be sufficient.
Expectations were high, and for weeks politicians were looking forward to "radical ideas," Volkskrant said. "But the idea wasn't radical. He reiterated the previous Cabinet's proposal to offer something more open in terms of decision-making and the promise to focus on" human scale. " Like any other party, Rutte wants to get rid of the politics of the back room and the closed coalition agreement.
Rutte also said that Congress should be more influential when it comes to major social issues. The former Rutte-led government has created extensive agreements on pensions, climate and health promotion by negotiating with unions, employers and lobbying groups rather than parliamentarians.
"It shouldn't be true that the Cabinet negotiates with a group of stakeholders and submits the results to Congress," he said.
Parliamentarians will discuss the slow progress of the process of forming a new coalition cabinet on Wednesday.
"Rutte is at stake in many ways," said Volkskrant. "If he can't convince voters and lawmakers, he can forget the fourth cabinet of his dreams. He will form a new majority coalition, D66, CDA, PvdA. Needs a party such as GroenLinks.
Thank you for donating to DutchNews.nl
The DutchNews.nl team would like to thank all the generous readers for their donations over the last few weeks. Your financial support has helped extend the scope of the coronavirus crisis in the evenings and weekends and keep you up to date with the latest developments.
DutchNews.nl Was free for 14 years, but without the financial support of our readers, we cannot provide fair and accurate news and features about everything in the Netherlands. Your contribution makes this possible.
If you haven't donated yet but want to donate,
You can do so through Ideal, credit card or Paypal.
Mark Rutte admits mistakes in a television interview, but doesn't "do everything differently"
Source link Mark Rutte admits mistakes in a television interview, but doesn't "do everything differently"