Entertainment
Maternal takes full advantage of the contrast between the norms and values ​​of nuns and single young mothers ★★★☆☆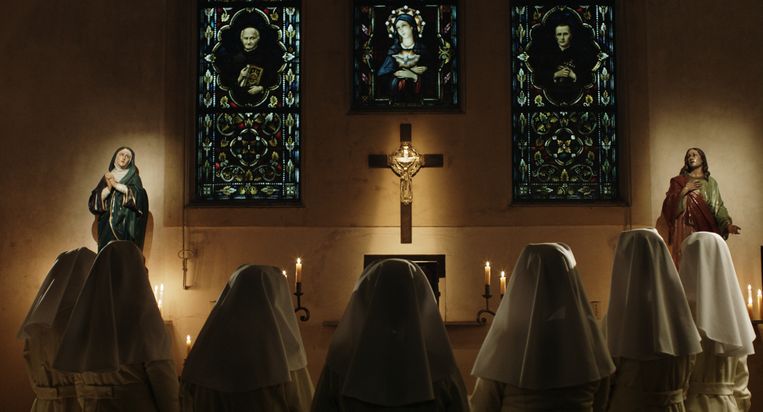 Páts – and then teenage mother Lu, in full Luciana, pierces daughter Nina's balloon with her burning cigarette. It is a fine example of careless-vile play by debutant Agustina Malale, in the Argentine-Italian Maternal. And the umpteenth manifestation of the fact that it doesn't work for her character: unwanted motherhood in a restrictive environment.
The Argentinian title of this nice drama is Hogar, the name for a nun-ruled shelter where the lives of young single mothers are guided as much as possible in the right – Christian – jobs. In such a glorified monastery in Buenos Aires follows Maternal Fati (Denise Carrizo), befriended by Luciana and pregnant for the second time, the new young sister Paola (Lidiya Liberman), more or less a peer of the needy women, and supreme rebel on duty Luciana.
They are specific characters in a specific situation that have been visibly considered: the contrast between the norms and values ​​of the nuns in the home and the single young mothers who found shelter there is exploited to the maximum. In one scene, Lu epilates her pubic hair because she is secretly dating the man who hit her again, in the next scene, the Mother Superior speaks solemnly about the true path of life to be walked here. When the teenage mothers are let loose one night in a side room of the home to dance together in sexy outfits, they pass around chips as if they were hosts. Sister Paola, meanwhile, develops maternal feelings for Lu's daughter Nina, who talks about her admiringly. Paola doesn't look like a nun at all: she's beautiful!
Later, director-screenwriter Maura Delpero, a documentary maker who is making his debut here as a feature film director, shows how the children of all those mothers get brushed up on Christian family values ​​in a class – intended to prepare the grunts for adoption. Mary and Joseph serve here as the blueprint of the model family. See the ultimate contradiction in that Maternal: the single mother is diametrically opposed to her saintly variant.
That's a nice idea, and the modest criticism of such a home can be seen quite nicely between the lines, but it's missing Maternal because of this some spontaneity, a more natural story flow. The three protagonists act excellently, but Delpero's script finds are so striking that they also claim some kind of leading role.
The open end of Maternal the movie, on the other hand, fits a lot better. And with her directing, Delpero proves that she does have talent for film drama.
Maternal

Drama
★★★ renvers
Directed by Maura Delpero
With Lidiya Liberman, Denise Carrizo, Agustina Malale, Isabella Cilia
91 min., in 27 halls
Maternal takes full advantage of the contrast between the norms and values ​​of nuns and single young mothers ★★★☆☆
Source link Maternal takes full advantage of the contrast between the norms and values ​​of nuns and single young mothers ★★★☆☆