Sports
Mbappé is ready for the big games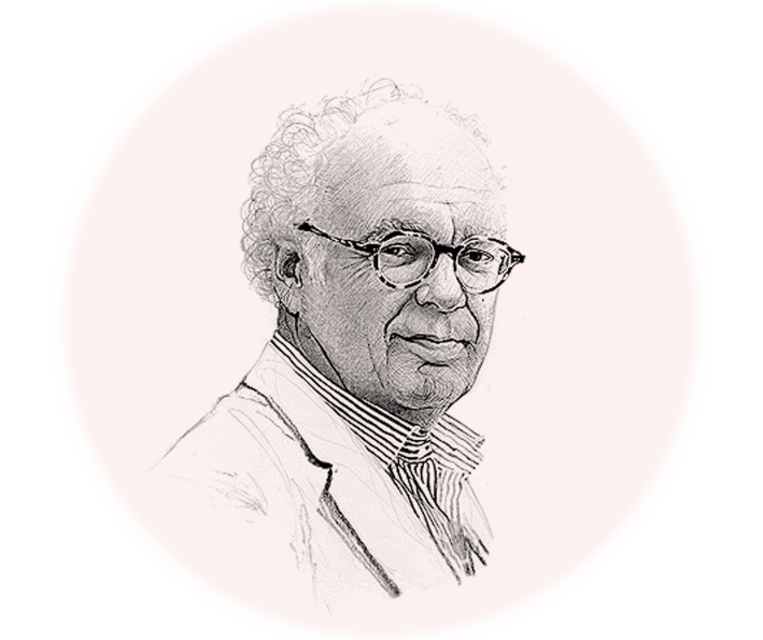 Sports journalist Henk Spaan reviews players, coaches and other persons from the sports world in the section Spaan gives points on a daily basis. Respond? h.spaan@parool.nl.
April 9: a 9+ for Kylian Mbappé

We now have to wait for people to say that Haaland is also good, compare Messi versus Ronaldo. What is certain: Mbappé is not the Ronaldo in this matter. Just like against Barcelona, ​​the genius took over, speeding silently to the final. I remember the term whispering death, the nickname of cricketer Michael Holding, a legendary West Indian bowler of the 1970s and 1980s. Mbappé also moves in the same way, with the same light-footedness and deadly power. Of course it was not well from Neuer when the striker scored his first goal, but how beautiful he did not hit that ball, on the assist of Neymar. When everything is at stake, Mbappé is ready. He lives for the big games, be it a World Cup final or a match against the unbeaten German champion in a blistering winter wonderland.
April 8th: a 9 for Toni Kroos

Because when I watch Real Madrid my first glances go to Karim Benzema, I initially had no eye for the masterclass that was given by Toni Kroos about thirty meters behind the striker. Admit it: who did not think that Kroos was nice and bulging in the midfield of Madrid last season? Kroos went into top gear against Liverpool, which for him means that he is creating a masterpiece in peace. It was sad to see a limited figure like Keita floundering around him. Even after the introduction of Alcantara, Liverpool's midfield was not involved against the unparalleled Kroos, the also revived Modric and the efficient Casemiro. It was not a tactical tour de force by Zidane that brought Real the victory. The world class of Kroos did that.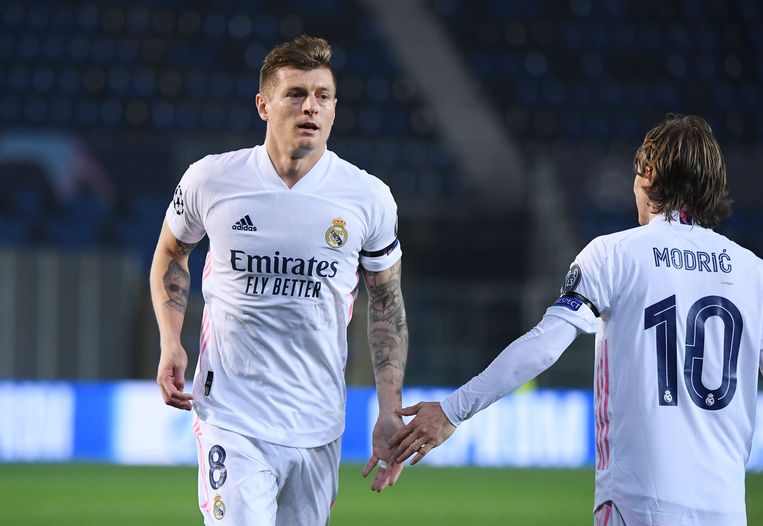 April 7: a 2 for Juan Torres Ruiz

The player who calls himself Cala, I saw the meaning 'suppository' as well as 'fjord', an inlet shaped like a suppository and thought that an appropriate name for a man whose metaphors are limited to shit, Mouctar Diakhaby said for negro di mierda during Cadiz-Valencia. If anyone knows anything about it mierda, it is the suppository. It was very unfortunate that the Valencia players were intimidated to return to the field, which resulted in Diakhaby sitting in the stands and playing the shit fly. On Tuesday he announced that he had not said it, that there was no racism in Spanish football and that he was the victim of a smear campaign. Typically the defense you get from a lowlife can expect. I have no illusions: his punishment will be nothing. It is football.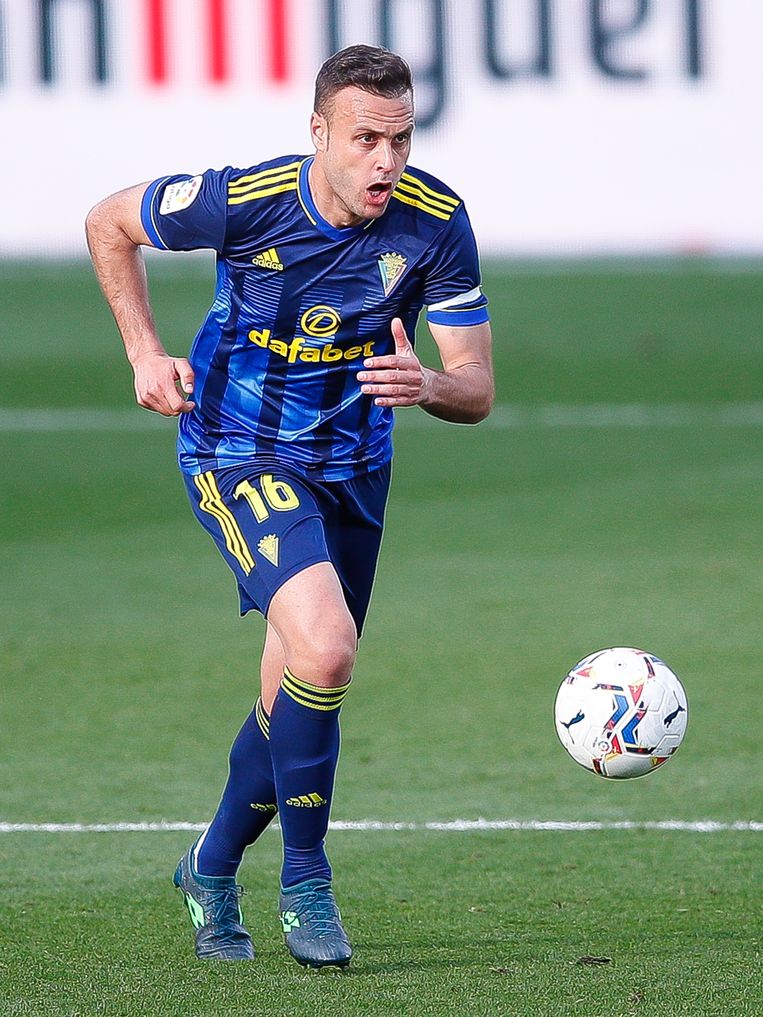 April 6: a 4 for Neymar

I doubt whether PSG indeed had Wednesday's game against Bayern in mind. Neymar allowed himself to be raised too much for that. First by the magisterial midfielder André shortly after the break. There was a duel, the two came nose to nose, André laughed at the Brazilian from close range, who then did not hit him, but put his hand annoyingly on his cheek: yellow for Neymar, nothing for André. In the last minute of the game he could not control himself again. Quarrel with Djalo (20 years) and yellow again. Neymar wanted to fight the tall Portuguese defender all the way to the hallways. It was a great scene, eagerly broadcast by Canal +. Lille was better tactically and sharper in front of the goal. Neymar got a chance and headed just wide in a successful dive. Frustrated.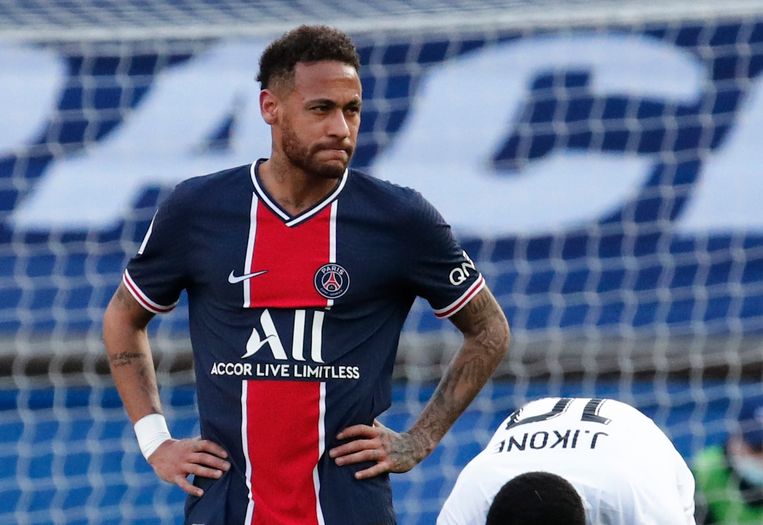 April 3: an 8 for Allan Clarke

Wednesday evening started with a wrong choice: I set up England-Poland. The English, who would later win in the nick of time, played their slow and unimaginative football, in which 'control' is the main thing. They have been doing that for years, no matter which national coach is on duty, and yet I always stink in it again because of the magical combination of the words England and Wembley. The same thing happened in October 1973. I had been writing soccer games in the for about six weeks The Hague Post, my first paid writing job. Even then, England regularly disappointed, former world champion or not. That night I was looking forward to the performance of Allan Clarke, an elegant indoor player I'd seen playing live for Fulham at Craven Cottage eight years earlier. Now he was the flag on the mud barge of the Leeds United fighting machine. The only memorable thing he did against Poland that night was the use of a penalty, the English equalizer. Seeing that the English would have problems scoring with a wooden, typically English striker like Martin Chivers, I turned my annoyance on Herman Kuiphof, the reporter who, in my opinion, put the wrong name on an English shirt number too often. Later I would vent that annoyance in my piece, with variations on the theme: new glasses. Herman Kuiphof wrote a letter sent in, in which the word 'formative' appeared. He said reporters at Wembley had to watch the players from a great height. A few days later someone told me that Herman's vision was not improving and I was very ashamed. Kuiphof was a nice man.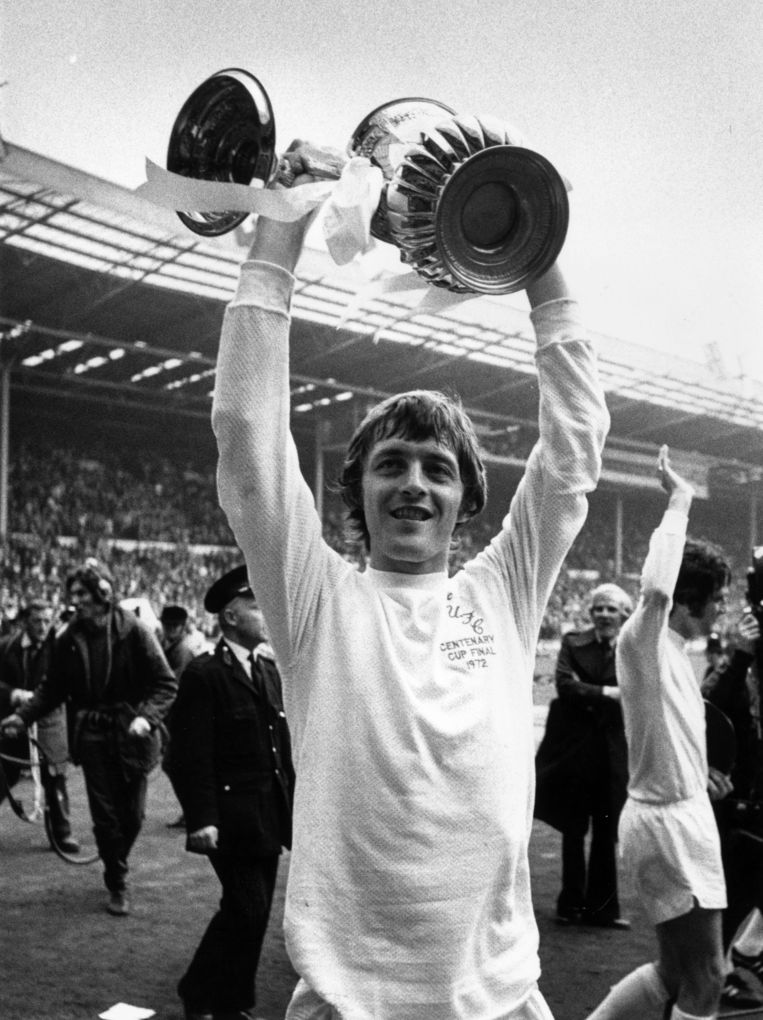 April 3: a 9 for Hugo Lloris

Eliminated in time from the English, I saw Hugo Lloris make a save midway through the first half of France against Bosnia-Herzegovina, who, if France were to win the tournament in Qatar, would be the basis of that overall victory. The word Banks often comes up when a goalkeeper takes a header out of the line. In the case of Banks, Pelé headed that ball, Lloris had to make do with Ahmedhodzic as the header. Something like that takes the shine off a bit. Still, I hit Lloris higher than the legendary save in 1970. The Bosnian was closer, the header was just as hard. The word incredible doesn't do justice to the feat. Look him back! I don't understand much of Griezmann's game for Barcelona, ​​compared to his dominant role in the French team. He plays like a number ten who takes his defensive work seriously. For example, on Wednesday he found the always dangerous Dzeko after a sprint along the entire longitudinal axis of the field. Just like during the 2018 World Cup, Griezmann often came to pick up the ball behind the Pogba-Rabiot duo, the controllers. I am afraid that he will be curtailed by Koeman in his drive. It is precisely through this relentless work that he flourishes. And finally he headed in the winning, his 35th.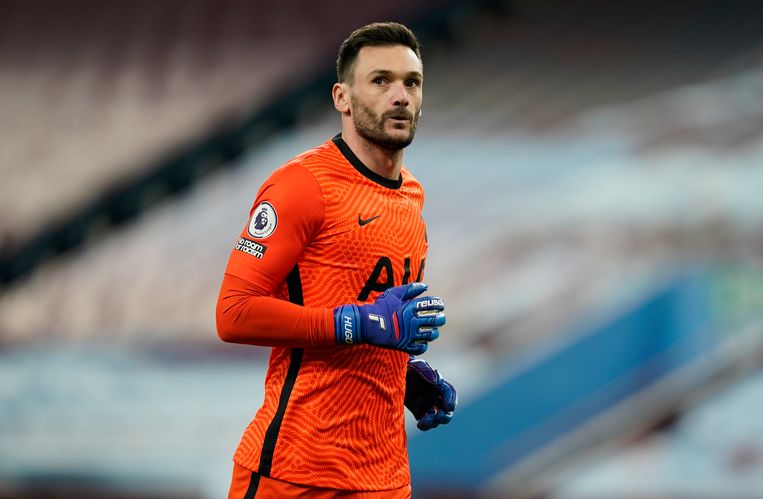 April 3: an 8+ for Daley Blind

Blind still participated in the cup match against Heerenveen, from now on Ajax will have to do without him, starting with Sunday's match in Friesland. Ten Hag will hope for the best. In the meantime, I am especially looking forward to PSG-Lille, this afternoon at 5 p.m. Verratti slightly injured, PSG mainly thinking of Bayern Munich. So opportunities for Lille.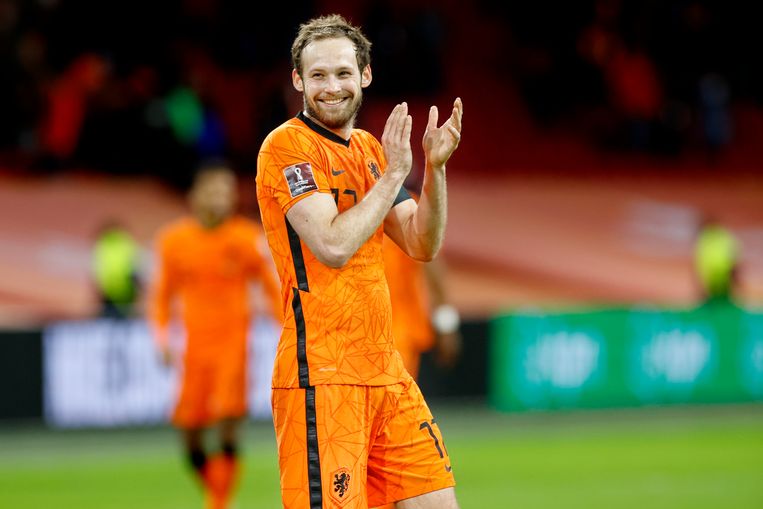 April 2: an 8 for Cesc Fàbregas

I saw an admirable statement by Cesc Fàbregas about Kanté. "Unfortunately, football nowadays is mainly about your reputation. N'Golo is known for his walking ability and reclaiming the ball, but he also does a lot of things that nobody talks about. He is one of the best football players I've played with. " Kanté was missing against Bosnia-Herzegovina, something you saw in Pogba's game. Tactically, Kanté is a fantastic player, but he is black and in football that is rarely associated with insight, let alone intelligence. With dark players, football first has an eye for their physical abilities – he is a fighter – and then maybe for the technical skills. I don't know if Fàbregas intended it that way, but it is certain that a white Kanté would be viewed with different eyes.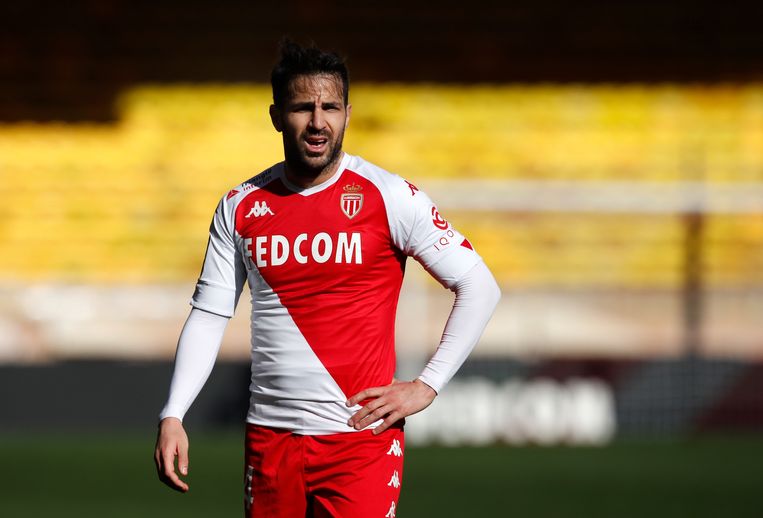 April 1: an 8 for Ferdi Kadioglu

Noa Lang seems to be worth more than 20 million, Kadioglu already 5 million, I saw on Transfermarkt. Well, Lang scores better anyway. On the other hand, Kadioglu is more agile and smarter 'between the lines'. The other pleasant surprise was Botman, who made an atypical, big mistake against Germany in a direct duel with the right striker. That guy rushed past him as if he were air. Botman recovered against Hungary, especially with nice openings. There was less to celebrate with the 'big Orange'. I thought the role of Frenkie de Jong was strange: when he had to replace Blind, things started to run in the front, while Blind had also played well. Some said our national team manager should not have criticized Gibraltar. Why not? They played with De Barr, an idiot. Frank was neat enough to avoid the word "sniffed."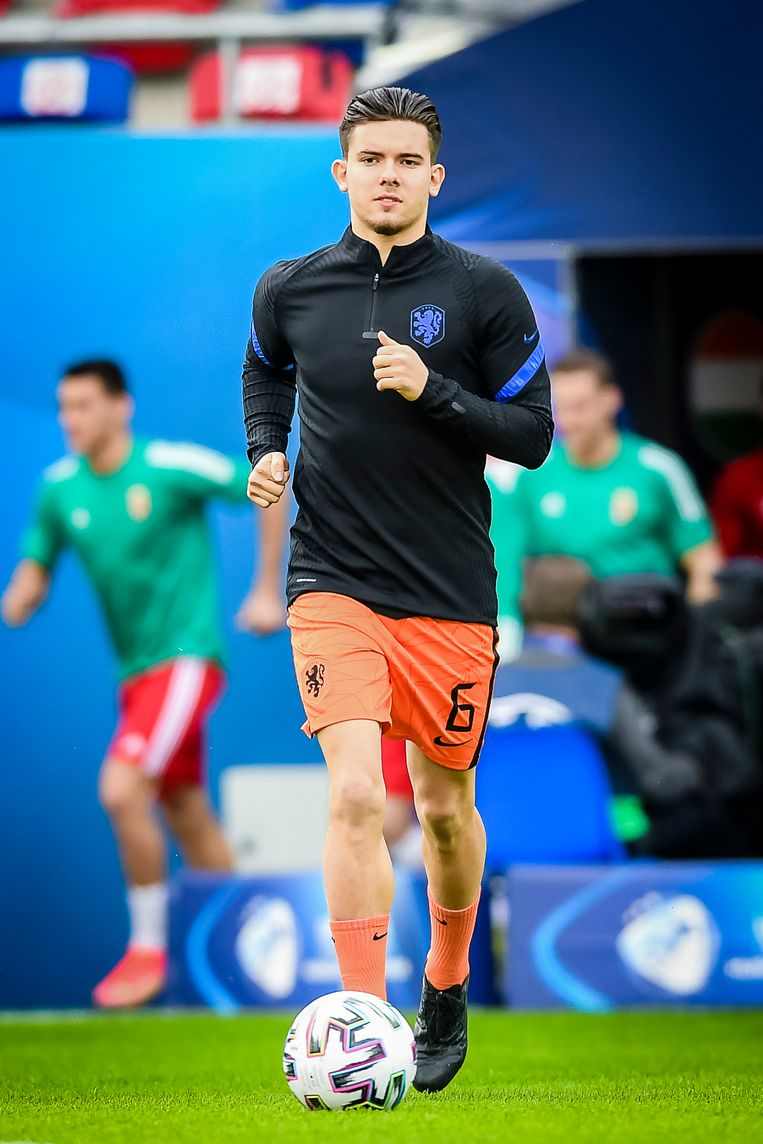 Mbappé is ready for the big games
Source link Mbappé is ready for the big games